-DREW NOYES SAYS SNITCH ON FOREIGN CRIMINALS ON MY VERY OWN CSD WEBSITE-
WE WERE JOKING – HE IS SERIOUS!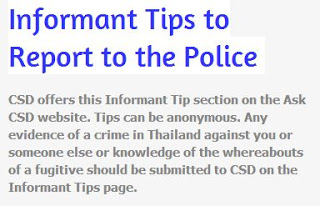 So why does this site hide behind weebly.com?
Drew Noyes – an American on trial in Thailand charged with
extortion is now openly inviting foreigners in Thailand to report crimes to him
through a new website called AskCSD.
Claiming co-operation from the Head of the Crime Suppression
Division, Noyes, whose activities in Thailand have been regularly exposed on
this site, is now inviting all foreigners to submit crime tips to the CSD
through his very own 'Tips'page on a 'weebly.com' site.
He claims that the CSD are working with his webmaster at his
company in Pattaya called One Stop Service Center and that he has the blessing of General
Supisarn, head of the CSD.
Noyes 'One Stop Service Centre has already been exposed for ripping off the Thai Government Board of Investment's 'One Start One Stop' service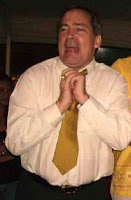 Just tell Drew
This outrageous move comes while Noyes (RIGHT) , 57, is on trial in Pattaya for
attempting to extort the Thonglor Clinic in Jomtien out of over 2 million baht –
to stop a police raid on the premises.
Unofficial reports say that a CSD Consumer Affairs officer who was involved was transferred to southern Thailand.
Two days after we revealed Noyes' news police website he has now taken down the picture he lifted from the CSD's official website and replaced it with a series of rotating images showing himself and Niels Colov of the Pattaya People meeting with CSD officers.
Noyes, creator of the Pattaya Times has a fraud judgment against him in Orange Country, California in the United States and complaints have been lodged against him for assaults on females in North Carolina.
His damaging exploits in Thailand where he claimed to have spent '14 years in service to the King' have been well documented here.
Niels Colov was jailed in Denmark for amongst other things pimping and coercion before coming to Thailand.

Noyes and Colov to the left with CSD officers and the Mayor of Pattaya
The Crime Suppression Division has not yet commented on its
alleged role in this new development
Noyes states:
"This website is authorized and monitored under the authority of CSD Commander General Supisarn Bhakdinarinath.
The idea for the Ask CSD website was born during a seminar on Community Policing involving 150 foreigners, the Pattaya City Mayor Ittiphol Khunplume and CSD Commander General Supisarn. This site is to keep the public informed and to get feedback from the foreigners in Thailand which is useful to the CSD.
General Supisarn has endorsed this website and his team has been working with the webmaster of One Stop Service Center, Co., Ltd."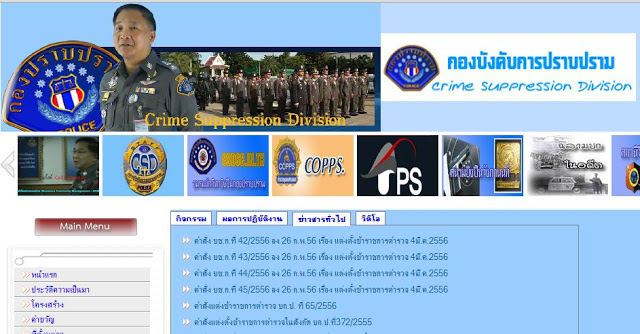 The real CSD website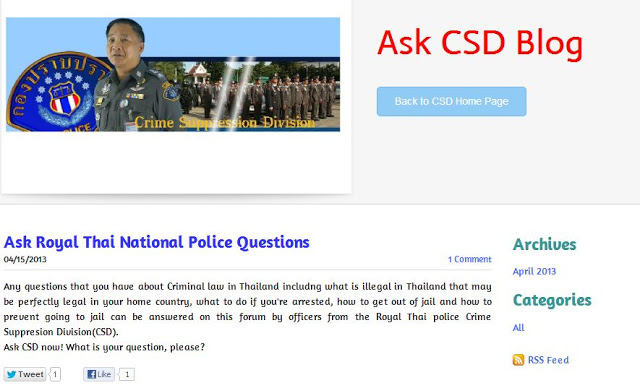 Noyes'askcsd site – which he has now changed.
This below is what he is asking here!

Nobody should give crime information to this site. You have been
warned.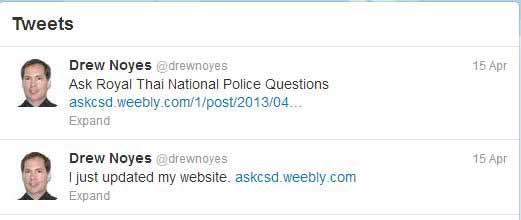 And when Noyes says 'Privacy Guarenteed' take no notice.
(One such person who admitted to Noyes he had smoke cannabis when he was 19 was billed by Noyes as a drugs dealer and had his name splashed over the Pattaya Times)
In fact Noyes collects information on what he says are 'wanted' foreigners- but invariably they are people who have exposed him for one thing or another – see below from the Pattaya Times.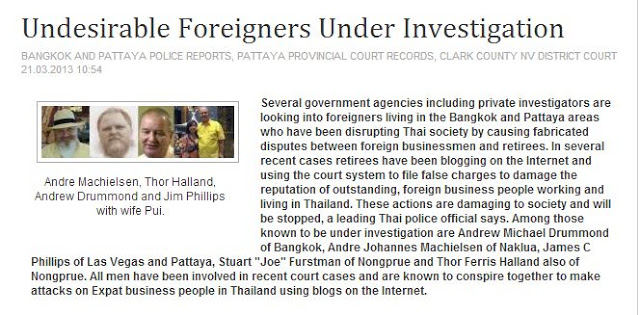 No police force in the world out sources its crime reporting
system.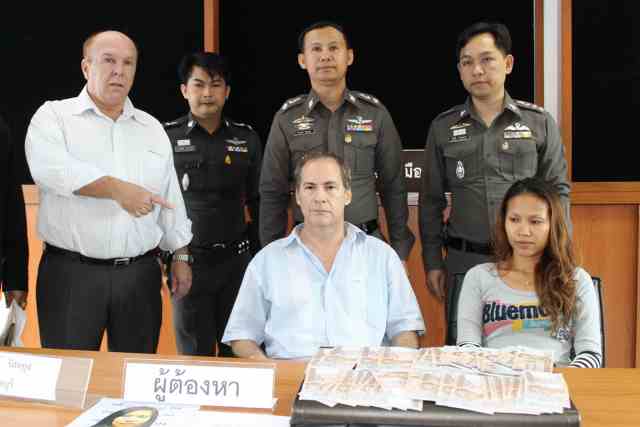 Noyes and his common law wife Wanrapa Boonsu at a press conference to announce his arrest for extortion
For Drew Noyes, google his name, in conjunction with 'myriad
lies', 'fraud', 'national housing authority', 'filipinas',Thonglor Clinic, sexual harrassment., etc. He has a history dating back over 20 years.