Ray Teret former colleague and friend of DJ child abuser Jimmy Savile whom I was tracking in Thailand a year back has now been found guilty in Britain of raping seven young girls and indecently assaulting seven others.


The former Radio Caroline DJ, known as Ugly Ray was mentored by serial abuser Jimmy Savile, Minshull Crown Court heard. He denied the charges saying:
"I only make love, not sex, sir. I only make love with ladies who want to make love with me," he told the court."
Young girls did nothing for him, he said.
Opening the case, prosecutor Tim Evans said: "The Crown say that young teenage girls, far from doing nothing for him, were consistently pursued by him through the 60s and 70s."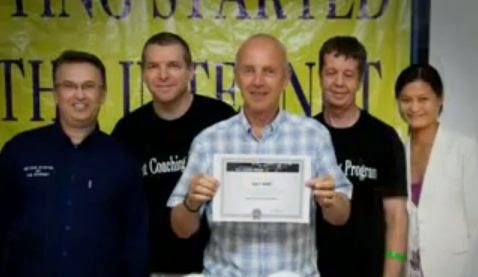 Certificate of competence in internet manipulation
Mr. Evans said many of the victims were star-struck on account of DJs like Teret being treated like "royalty" in that era.
In his latter years Teret learned how operate anonymously on the internet and reputation damage limitation attending courses with Pattaya businessman Drew Walter Noyes. The courses were promoted by Noyes' former Pattaya Times newspaper.
It is unlikely he can erase from the internet the latest case which has received attention worldwide.
Drew Noyes has managed to have his conviction for extortion and two year jail sentence pushed off page one of Google – but it is not all good news for him.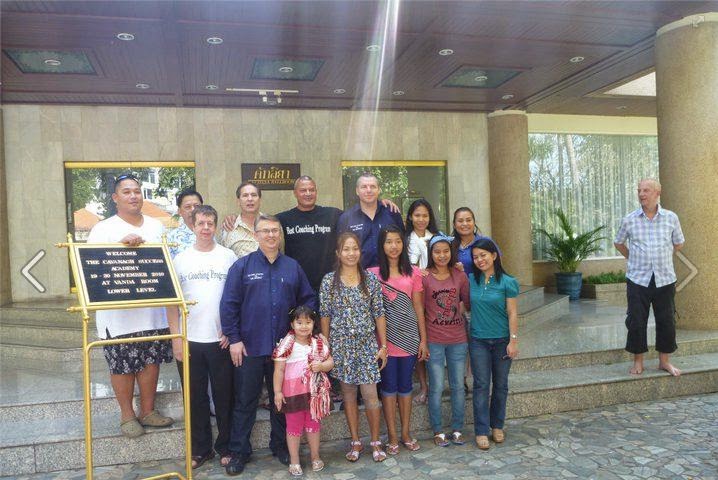 Teret on the far right – Noyes back row fifth from right
He is currently in Pattaya and tied up in a custody row with the mother of an 11-year-old girl he fathered from a former employee at One Stop Service Center. He has father eight children in Thailand, or is it nine? By three, or four, different mothers, one of whom he married.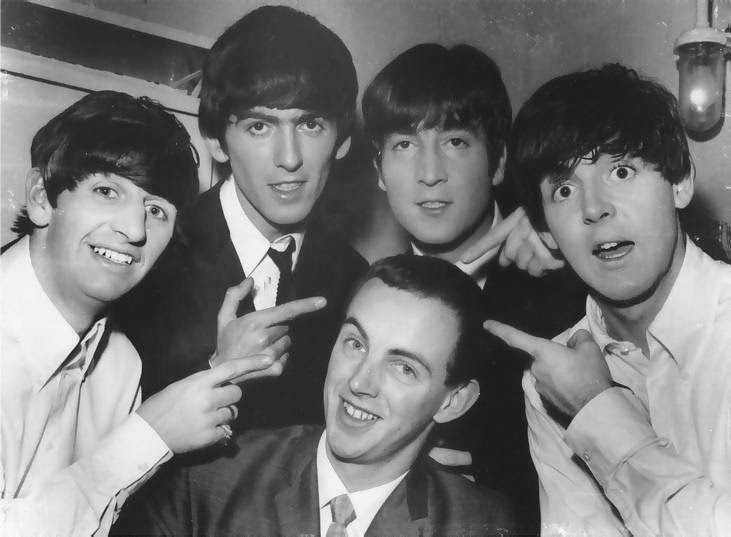 Teret with the Beatles
The video on this shows Teret in disguise – biting a copy of 'The Times'