DAYS BEFORE TWO BURMESE GO ON TRIAL FOR MURDER FAMILIES SAY THEY HAVE CONFIDENCE IN INVESTIGATION.


Scotland Yard appears to have backed the Thai police investigation into the murders of Hannah Witheridge and David Miller on the island of Koh Tao, it is being reported today.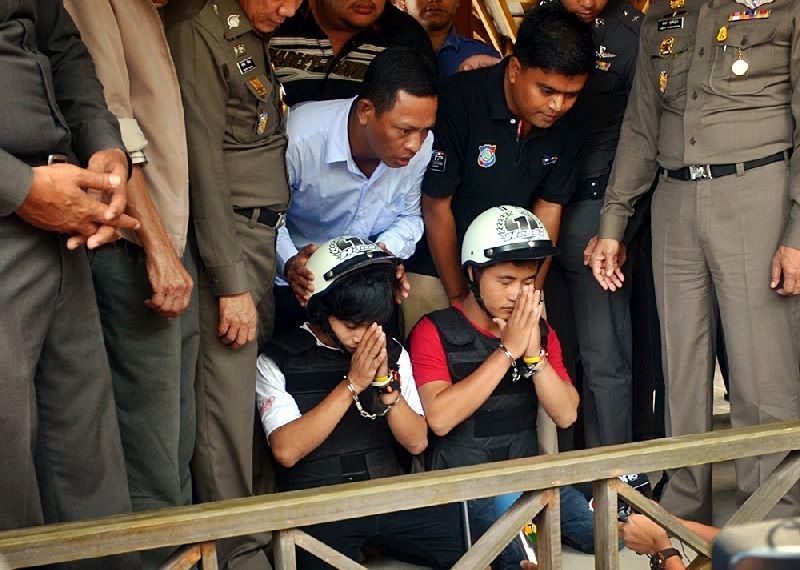 And the families of Hannah, 23, from Great Yarmouth and David Miller from Jersey have issued a statement expressing confidence in the investigation.
The statements are a blow to the defence.
Statement from the family of Hannah Witheridge
UK detectives travelled to Thailand last month to observe and review the murder case of our precious daughter Hannah, and also that of David Miller. We would like to thank the officers who travelled to Thailand to review the case and the Royal Thai Police for facilitating their visit.
Since their return we have been able to meet with these officers together with our family liaison officers to learn about the investigation. There is a great deal of detail and vast areas of investigative work which has been shared with us. We respect the need for such detail not to be shared publically before Royal Thai Police start their trial process.
We would like to stress that as a family we are confident in the work that has been carried out into these atrocious crimes and want to remind both press and public that they do not have the full facts to report and make comment on at this stage. Current news reporting is causing undue distress to our family.
We ask as a family, as we have throughout, that we are afforded privacy and that Hannah and David are afforded their dignity during this time of immense pain and difficulty.
Our thoughts, as always, are with the Miller family. Together we stand united and focused on seeing a fair and transparent trial process to bring about justice for our beautiful children.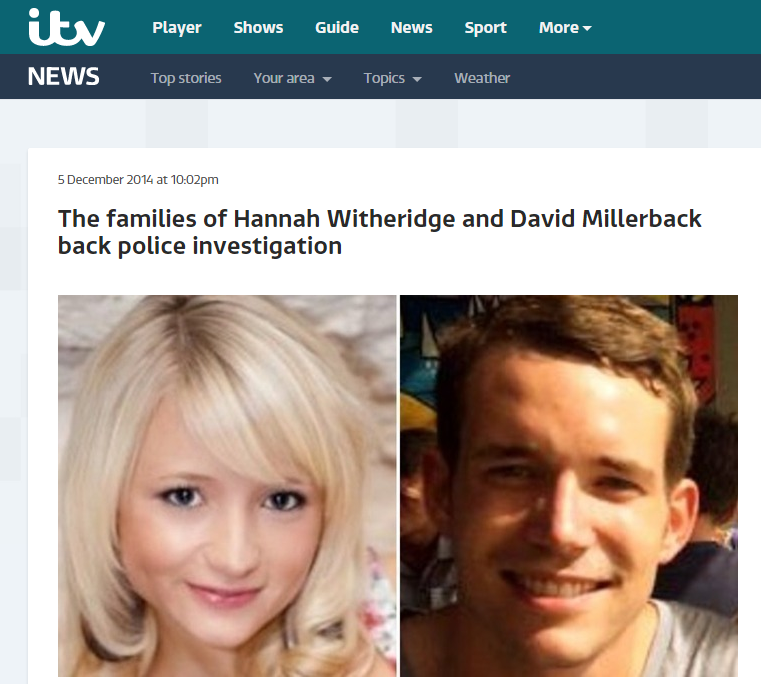 Statement from the family of David Miller.
We would like to express our relief that progress is being made in Thailand and this case is finally coming to court.
We would like to reiterate our gratitude to the UK Metropolitan Police, who received the co-operation of the Royal Thai Police in undertaking an independent review into the investigation.
The evidence collected by the Royal Thai police will be presented at court and we hope the suspects are granted a fair and transparent trial. We are thankful of the over-sight of pressure groups such as Reprieve and Amnesty.
In the meantime however, we ask that the speculative theories circulating on social media are not taken as fact. These interpretations are based on incomplete evidence and substantial conjecture.
The increasing sensationalism of this story in the media is emotionally hurtful to us and appears to be wide of the mark.
The support for the Myanmar suspects has been strong and vocal, but please do not jump to conclusions until you have considered the evidence from both sides in full.
From what we have seen, the suspects have a difficult case to answer. The evidence against them appears to be powerful and convincing. They must respond to these charges, and their arguments must be considered with the same scrutiny as those of the prosecution.
Please remember that this is above all a story of two wonderful young people, David and Hannah, killed in the prime of their lives in a senseless and brutal way.
Further speculation should be put aside until all the evidence is made public and appropriate conclusions can be drawn.
We remain united with the Witheridge family in our shared grief.
Ian Sue and Michael Miller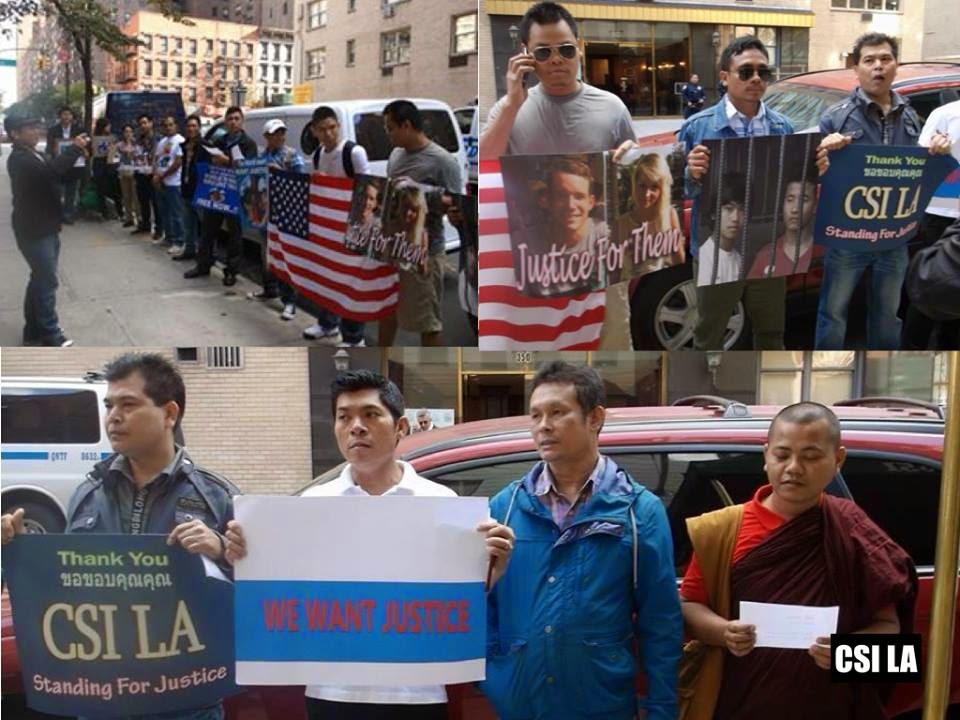 CSI LA campaign
In Thailand there has been widespread disbelief in the Thai police version of events and a Facebook site CSI La has been the most vociferous in saying that the two Burmese 21-year-old migrant workers now facing trial for the murders and rape of Hannah are 'scapegoats' for Thais.
Although the families have so far not entered a joint prosecution this is a major blow to the defence who had asked the British families for assistance and put out an appeal for witnesses.
Scotland Yard have made no statement, but it is expected that officers will testify at Hannah's inquest in January.
Publicity surrounding the case has revealed Koh Tao as not quite the paradise island it has been depicted with local families holding great power both politically and locally.
And it has fixed a glaring spotlight on the Samui Archipelago about which foreign governments, Britain included, have had to revise their 'travel advisories' in harsher detail.