THAILAND'S MILITARY HONOUR GUARD FOR PATTAYA BLACKMAILERS
A sign above a supermarket till in Pattaya harks back to
happier times for would-be newspaper magnate Drew Walter Noyes.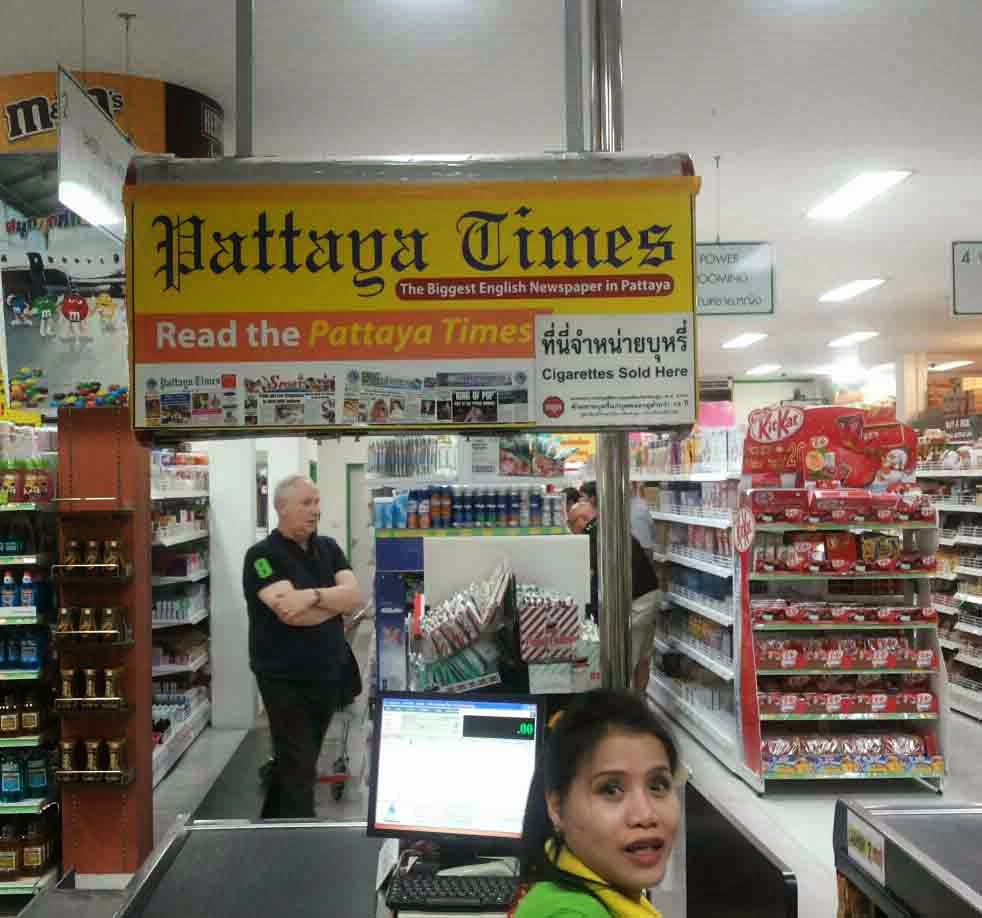 Even though the Pattaya Times is no more. here is a reminder
of a newspaper so unique in its structure and content that it should at least
be remembered as one of the world's most feeble attempt by one individual to be
a Citizen Kane.
Founder Drew Noyes and his 'editor' #WanrapaBoonsu alas have
relinquished what Drew Noyes claimed was the second biggest English language
newspaper in Thailand with a readership of 500,000 – which meant that over 100
people had to reach every copy of the newspaper.
Most remained stacked up at places like this supermarket and
at Pattaya's Immigration Office. But Drew did not want readers, or, if he did. he
did not know to attract them. He wanted
a vehicle for self-promotion, to establish himself as a 'civic' leader in the
city of sin.
So what readers there were each week were treated to
pictures of Drew Noyes with civic leaders, police, army generals etc. who he
said were all his mates. He even
announced he was the international advisor to the Mayor of Pattaya and posed
with Chonburi and Pattaya judges.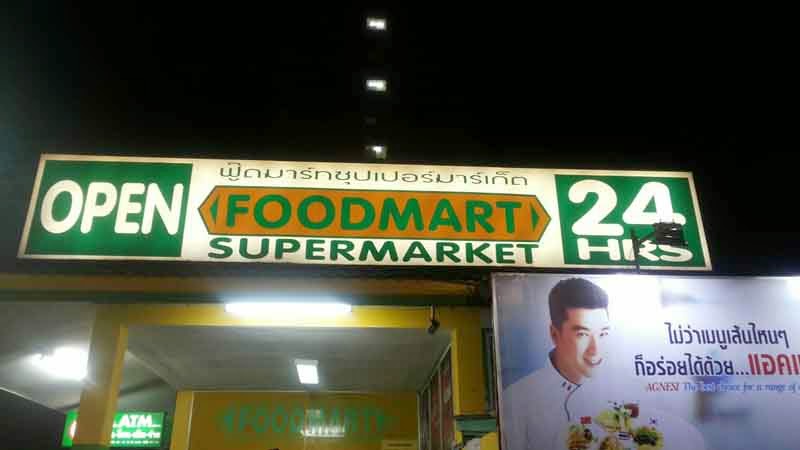 Amongst the notable exclusives the newspaper had were; that it had discovered the cure for AIDS; it had patented an invention which would solve the BP Gulf of Mexico oil spill; and that foreigners who owned property in Pattaya would have it confiscated by the government unless they went to #DrewNoyes for assistance.
And once he put his wife's byline on a story about oral sex.
Drew is a bit of a wag.
Alas, that all went by the board last year when Noyes and
Wanrapa were jailed for two years for extortion. Both are out on bail pending appeal.
Noyes told the owner of the Thonglor Clinic in
Jomtien that if he wanted to continue business in his city he would have to
fork out 7 million baht…later rather timidly reduced to 2.3 million, Pattaya Court heard.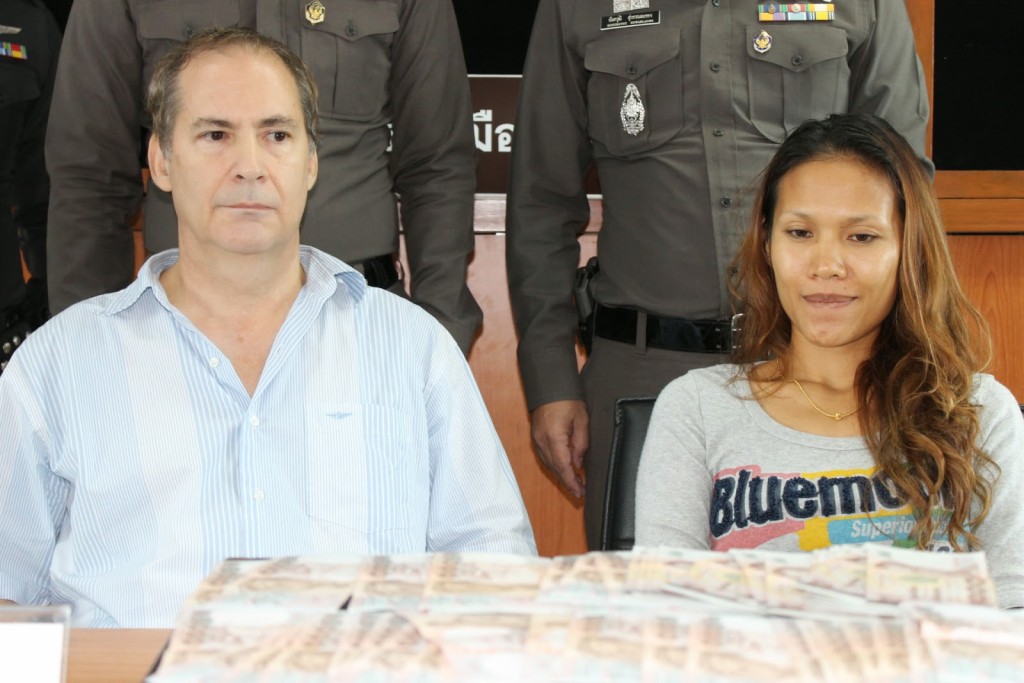 Failing that the clinic would be raided by, presumably
corrupt, CSD officers and illegal stuff would be found, the Pattaya Provincial
Court was told.
Alas clinic boss Michel Goulet reported the matter to
police who ran a sting operation on the blackmailers…and
Bonnie and Clyde were nabbed.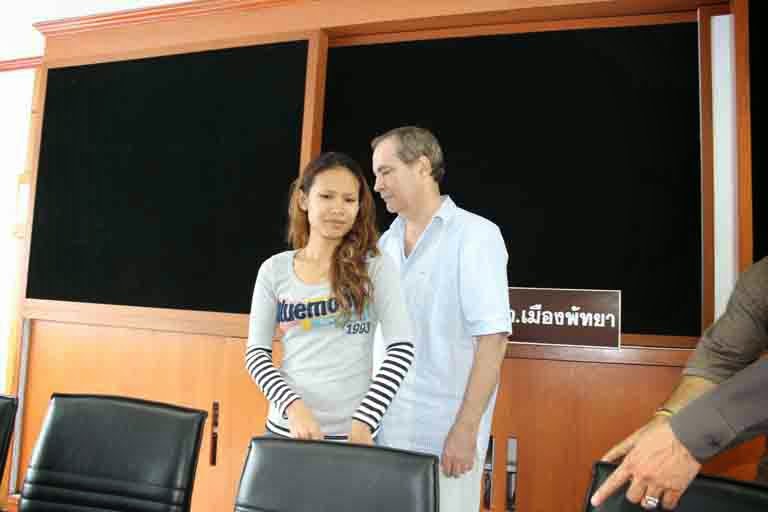 In days gone by when local officials supported Thaksin and
later Yingluck Shinawatra Noyes was an avid 'red-shirt' but he knows how to go
with the flow and in one court case being brought against him in Bangkok he
produced an army colonel to say that Drew Noyes was sponsoring a special
seminar in Pattaya dedicated to living in harmony under Thai military rule.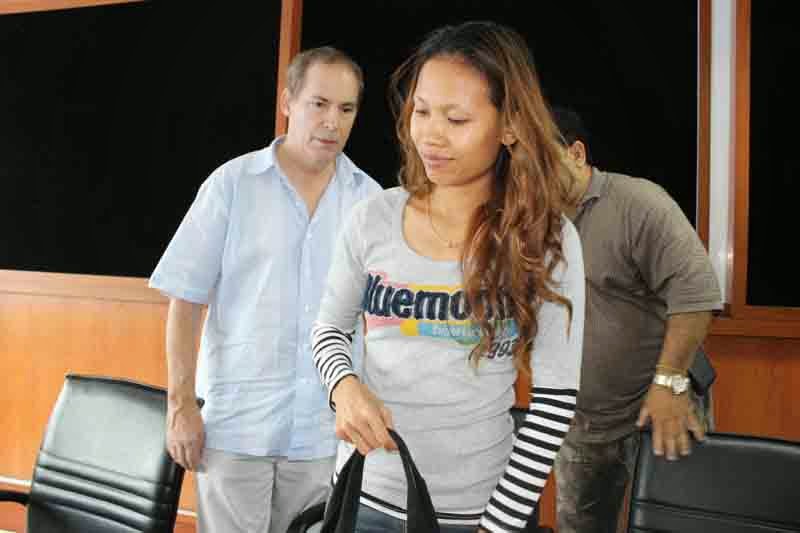 I' outta here press B*st@srds!
Six months on. as we continue to live happily or not happily
as the case may be, under the military government, we are still waiting for
that seminar to happen.
Nevertheless such is the army's faith in old Drew that when
he made trips to America so start distributing the first two of a brood of
children born to several Thai women, the army were happy to provide him with an
escort through immigration.