ELEPHANT ON RAMPAGE WITH MUM AND 8-YEAR-OLD DAUGHTER
A woman tourist and her young daughter were taken on a
terrifying three kilometer ride on the back of a raging elephant which first
trampled its mahout to death, Thai television reported tonight.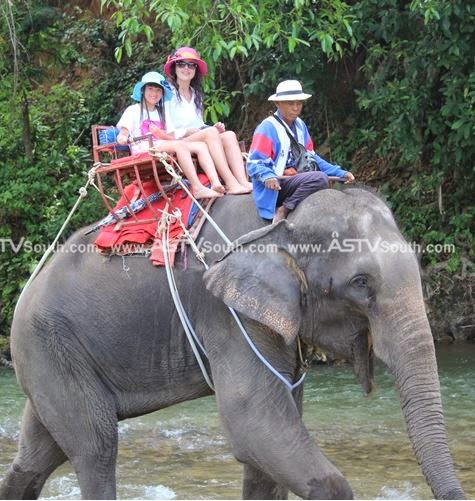 Posing happily at the start of the ride – PICTURE ASTV
The woman and her eight year old daughter were on an elephant trek in Phangna, Southern Thailand when the elephant went
berserk killing 60-year-old mahout Sook
Submark.
The 18-year-old bull elephant named 'Cat' owned by Puvara Tour elephant camp then charged off and
was found thee kilometres away in a palm oil plantation with the mother and
daughter still on its back.
Staff of the elephant camp shot the elephant with two
tranquiliser darts with the Russians still 'on board' and a mahout managed to
jump on to let them down to safety – said the ASTV report.
The body of the dead mahout was later recovered from a canal.
http://www.manager.co.th/Local/ViewNews.aspx?NewsID=9570000132128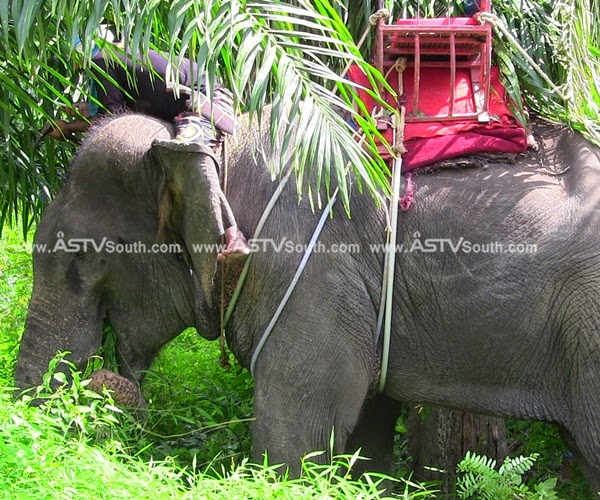 Elephant 'Meaow' (CAT) later being calmed down'