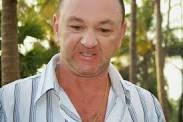 Banged up in Nong Plalai Prison for cheating a 76-year-old American woman out of her life savings fake lawyer Brian Goudie is now reported to be playing the prison lawyer and offering advice to inmates.


It appears none have taken up his offer as many friends of clients he put there in his role as head of 'Alba Laws' have spread the news.


So now, according to a prison visitor, he has unfortunately drawn the space next to the open toilet in his room.
Ian Tracey, who was shopped by Goudie whom he had asked to defend him against trumped up child sex abuse charges, has now been released is positively delirious and is walking around Pattaya with a jaunty gait.
Within no time Goudie was announcing that he was getting bail and then he claimed he would be leaving Thailand with his girlfriend and daughter. It appears the girlfriend and daughter, on whom he relied to stay in Thailand, know little of this down in Prachuap Khiri Khan.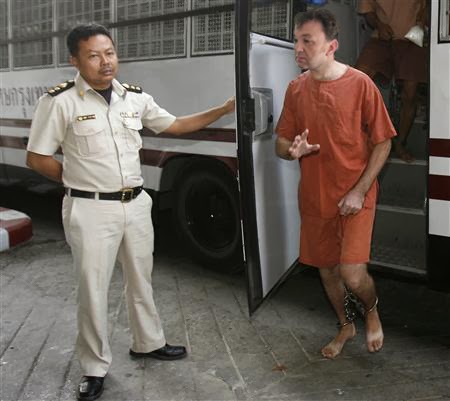 (Photoshopped – by The Weapon)
I am pretty sure the British UKVI (Border Agency) do not have an application for his family – but in any case he would have to show some substantial income.
And as for getting bail, Goudie it appears is going nowhere. He has other charges to face including revenge porn. What puzzles everybody is why he turned up for judgment.
His defence had been to merely blame everything on his Thai secretary (the one who was the alleged victim of revenge porn.
And his only witness to that was Scot David Hanks, 66, from Girvan, a former brothel owner in Melbourne, who could not organise a proverbial piss-up in a brewery, and had come to Thailand, by all reports to find cheaper sex.
Hanks had also given evidence on behalf of Noyes. One would have thought Goudie might have learned.
Drew Noyes has been emailing me to say that his colleague is out. And he is still telling Wanrapa Boonsu, his common law Thai wife, that he is coming to hold her hand in the dock on October 22 when he assures her that they will both be acquitted on appeal of their conviction and two year jail sentence for extortion. At the same time of course he has been hurriedly trying to sell up.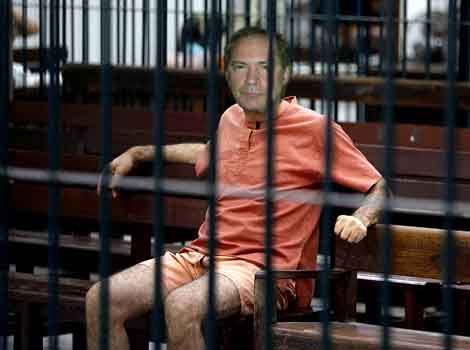 Drew-Noyes (Photo-shopped by The Weapon)
There appear to be a whole range of new charges waiting for him on his return and old victims in the United States have been alerted to his presence across the pond.
He could recently be found in the bars of Jefferson City, Tennessee telling people no doubt of his 17 years in service to the King of Thailand and producing all his 'Royal' decorations picked up at the flea market in Bangkok.