Flying Sporran's Diary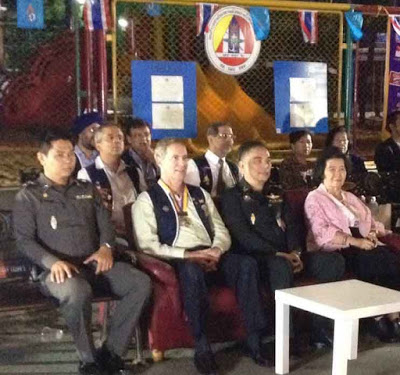 Noyes with Thai police and military
Thailand's Police Commissioner Police General Somyot has ordered that his Immigration Police clean up its act. This was prompted by the fact that members of alleged Erawan Shrine bombing gang say they could cross the Thai border by paying a fee of US$600.


Personally of all my favourite illegal Thai border crossing several were into Burma to see heroin warlord, Khun Sa (Chan Shi Fu), where one simply took the path by-passing the border post, preferably in a mule train.
In fact on occasions our presence was so large – mules carry film stock in cans – sound man's booms etc. – that my group could be spotted from outer space.
And we could chat to Border Police (actually not part of the Immigration department) in Khun Sa's camp, complete with bars and brothels.
But my most favourite illegal border crossing was that of my 7-year-old daughter Annie whom I simply told to walk with me across the Cambodian border last year in full view of Thai and Cambodian officials.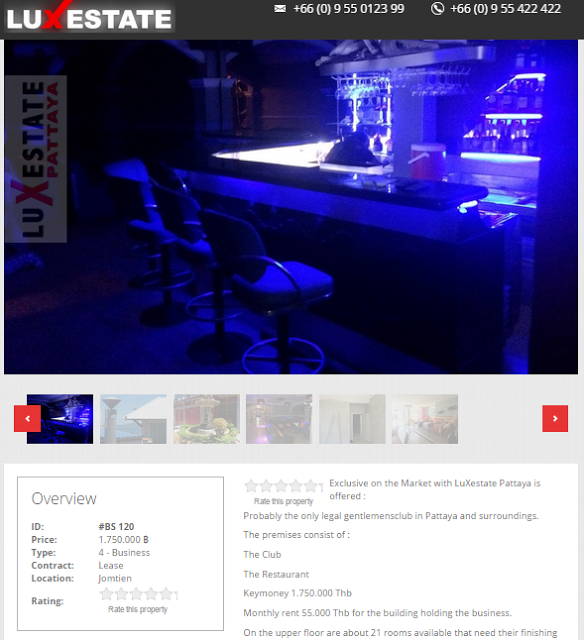 She did that merely by pretending to be in the queue and then walking on, waiting for me to join her. (I did it legally. Annie's Thai passport was out of date). Thankfully everything was put in order by Cambodian's Interpol chief shortly afterwards – and I even got a British Embassy letter.
Anyway Somyot is concerned that terrorists can get into Thailand by merely paying a fee. He seems less concerned about foreign criminals getting into Thailand which has always been a great source of income to the Immigration Department.
In fact if you have cash and a good record of criminal activity statistically your future must be assured in Thailand much more than if you were say a British pensioner with a young Thai wife (on all levels). In Pattaya it must be a racing certainty.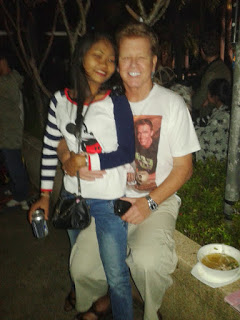 Hanks
There is of course a free flow of criminals paying bail to go home as demonstrated by the David Hanks racketeering case. (Hanks, 66, was charged with racketeering in Pattaya but all Russian witnesses and Russian co-defendant simply hopped it), but also strong evidence that the local Immigration Department has been working to the request, and possibly cash, of Drew Walter Noyes.
Noyes has of course been convicted of extortion and is appealing his conviction (His case comes up again on October 22 if he returns) but he gets an immigration police and military escort, and also managed to get a former employee and Pattaya Times reporter (Ivan Schiffer) deported to Brazil.
But more recently Noyes organized the arrest of Thor Halland (account coming soon) on charges of extortion, somewhat of a Noyes specialty, from a very dubious Frenchman with a history in France of trafficking in drugs.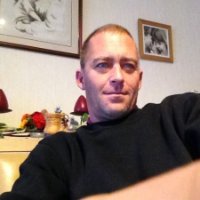 Opstal
This case was not taken to Pattaya Police but Immigration who have been working hand in mouth with Noyes for years – so hand in mouth that Noyes' Pattaya Times printed out their Immigration visa forms.
Currently Drew Noyes', as reported here is advertising his Keha Condominiums not only through Brit Eric Meadows but extensively through LuxEstate, Pattaya, run by a Belgian called Dirk van Opstal.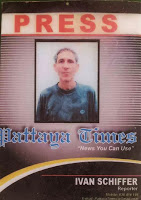 Opstal has a very colourful immigration and European history and Noyes is reported to have done him a few favours in the past. More of this later.
Meanwhile Dirk is advertising Noyes' 'Athena' Gentleman's Club in Jomtien for 1,75000 baht.
But for that you get nothing and then have to pay Bt55,000 a month rent. Noyes needs key money, and by past actions from as many people as possible.
This was another of Noyes failed business ventures. He can attend these sort of clubs but certainly not run one. Buyer beware.
But what amused me most was Dirk van Opstal's statement. "Probably the only legal gentleman's club in Pattaya and surrounding areas"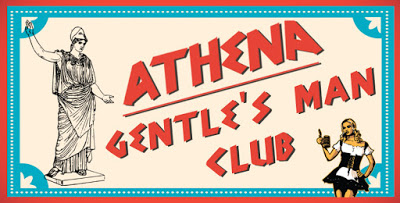 What? Gentlemens Club are illegal in Thailand. Where on earth can you get your Times ironed and served with a strong cup of Darjeeling?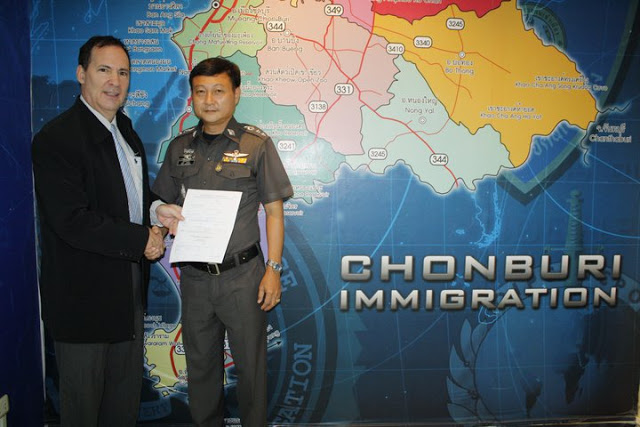 But of course Gentlemens' Club in the Pattaya form are not legal and these cannot be confused with the Gentlemen's Clubs of Mayfair, London. In Pattaya they are of course 'knocking shops'. But they are breaking the law by allowing sex to take place on the premises.
Noyes has built a separate entrance for the club's rooms – hence the claim.
Dirk van Opstal is a friend of course of not only Drew Noyes, but also Jan Jansen the weird Dutchman, one time online casino operator, who runs a pseudo news website out of Phuket.
Jansen was also a star with Noyes at the Silom 310D majority Indian-Thai Lions Club on the basis presumably that it is easier to get elavated where people do not know whom you are.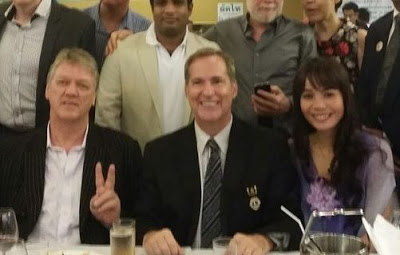 Jansen, Noyes, Naam
Incidentally the date by which Immigration Police have had to clean up their act – September 23 – has now passed.