WHICH ARE THE OFFENDING PHOTOS?
(A Flying Sporran Reader Competition)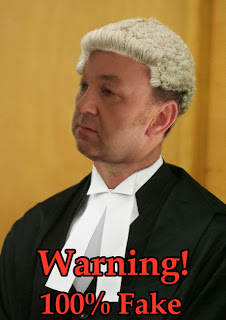 Photo One – Fake Barrister
Phoney legal eagle Brian Goudie claims to have lodged two more cases against journalist Andrew Drummond under the Computer Crime Act. This time in Koh Samui.
On his pseudo legal website asia-case-watcher Goudie, born Brian Goldie on October 3 1967, a convicted fraudster, who is today waxing lyrical, and again using the royal 'we', states:
'We cannot see there is any viable defence to this case, as the defendant clearly knew when posting he was posting an edited image. Since there are two photographs the defendant could face a maximum of six years in jail if convicted'.
The photographs published were " likely to impair that third party's reputation or cause that third party to be isolated, disgusted or embarrassed," he claimed.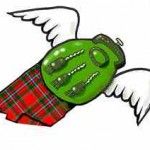 He adds in another blog: "The current case if Drummond were convicted on all charges would almost certainly result in a custodial jail sentence, as it is a further case against Drummond following a series of cases being filed in other Courts in Thailand, and Courts in Thailand take a dim view of repeat offenders in defamation cases."
Maybe Drummond is on a sticky wicket here. 'Disgusted' of Tunbridge Wells, has already written in to say: "I have seen the pictures on your site of Brian Goudie, or Goldie, or whatever that bounder's name is. And I am disgusted!"
Photo 2 – Fake Royal Marine
It is unclear which of the mocked up photos, which first appeared on an English web forum, are the subject of the charges and deemed to be offensive, so here they are again. You decide.
As for repeat offences he appears to be mistaken. Not one libel case against Andrew Drummond has succeeded in Thailand. This maybe because he exposes foreign crooks.
(He refers to a case brought against Drummond by a Pattaya Gay club owner called James Lumsden, part of the MacMafia. Drummond lost at Pattaya court, which was expected, and won on appeal.
Goudie claimed that the Bangkok Post settled out of court for an undisclosed sum. Not true. The Bangkok Post were found not guilty. This was an impossibility if Drummond were to be found guilty. The BP commissioned and published the work and put up the seemingly controversial headlines. 'Lock Stock and two Smoking Boyz' . No wonder he was acquitted on appeal).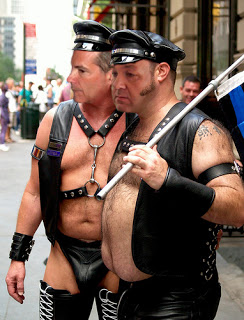 Photo 3 – Fake Pattaya police foreign
volunteer? – with Drew Noyes
Andrew Drummond commented: "As a journalist the use of satire is quite legitimate and good cartoonists do it all the time. Both Abhisit and Thaksin have been depicted as Hitler in publications in Thailand and they can take the heat.
"However neither Abhisit or Thaksin have been to jail in Australia for fraud, nor do they quite misrepresent themselves in the way Goudie does.
"A couple of photographs here particularly one with a teeny glimpse of 'erse' could almost make it to the National. But he can't be suing over those surely. Its in the other pictures that he is described as '100% fake!'
"Goudie has falsely claimed to be barrister at law and a former officer in the Royal Marines. He quite clearly has ridiculed himself.
"I have already been promised free accommodation on Koh Samui and as I live next to Bangkok airport getting there is a sinch. Its quicker than Pattaya on a wet Sunday.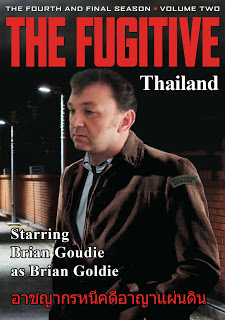 Photo 4 – Runaway commando
"As Mr. Goudie has never been who he says he is I cannot see what he is really complaining about. He's had us all guessing. "
"He also claims on his site that another 'businessmen' has brought nine cases against me. As they are coincidentally on the same day I assume he wants neither to go ahead or will not be making an appearance as usual.
"But wait a minute? Does he not have a case in Pattaya on that day? Let me check?"
Andrew Drummond is being supported by the New York based Committee to Protect Journalists.
Shawn Crispin, the senior South East Asian representative of the CPJ said:
"CPJ has long condemned the use of criminal libel and defamation laws to stifle media criticism in Thailand. These laws, including the associated Computer Crime Act, outrageously allow for imprisonment for mere news reporting and have engendered a climate of fear and self-censorship across Thailand's media.
"We stand beside reporter Andrew Drummond, whose investigative journalism is renowned for shining uncomfortable light in some of Thailand's darkest places. We strongly support his right to report without fear of reprisal and categorically condemn the threat of imprisonment he now faces."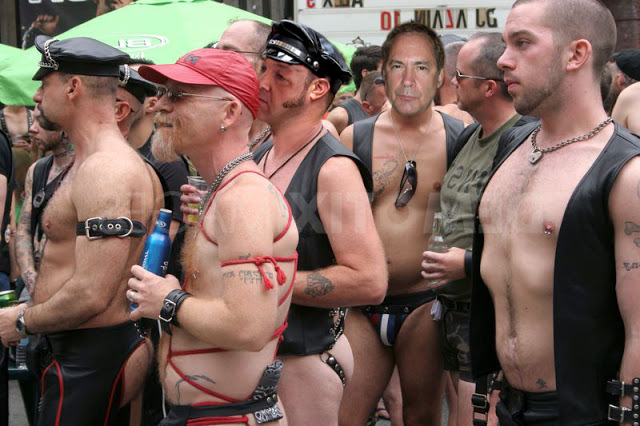 Photo 5 – Botox Buttock – trusting in Drew Noyes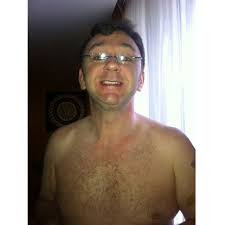 Photo 6 – posing as Brian Boru
As I said, its not clear which were the offending pictures, but readers thought that the one on the right here was pretty disgusting.
But this one is his copyright! And he put it on the net himself.
Then again a lot of people were also embarrassed by the poor wee girl called Neung, who cringingly described Goudie on her Facebook page as his fiancee.
He tried to marry (then re-marry) in Australia to get residency there but was turned down after the Australian Appeals Tribunal ruled he was not a person of good character.
He perhaps needs to get this girl pregnant so he can pull of a Ronnie Biggs – Raimunda style coup.
To me its the saddest picture of all. I hope she has a powerful family.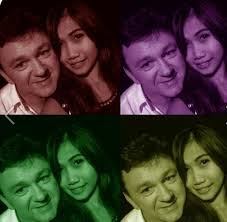 Photo-7- The romantic green fiance. Quite a few women
came a cropper in Australia as his fiancee.
First Prize: A night out with Andrew Drummond at 'The Bar' Bangkok
Second Prize: Dinner with Andrew Drummond at his lakeside home in Bangkok
3rd and 4th Prizes: Remarkable opportunities to contribute to over priced flights on the Samui virtual monopoly. So be careful out there.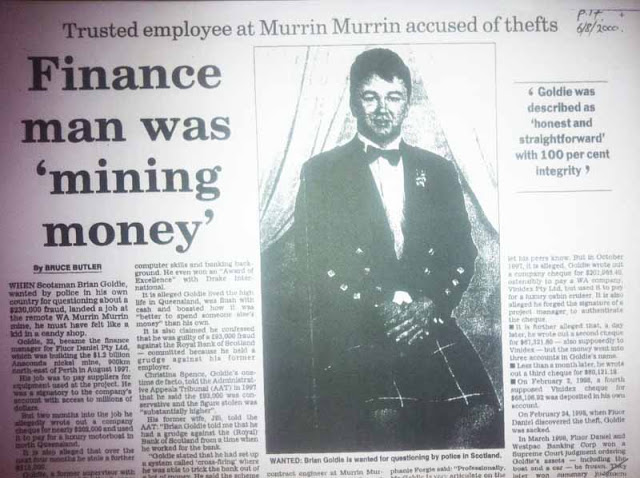 For action pictures of Mr. Goudie – press play.