MORE THREATS FROM THE DYNAMIC DUO- "I WILL CALL OFF THE DOGS….IF!


Scroll down for Brian Goudie's blackmail threat to subzerosiam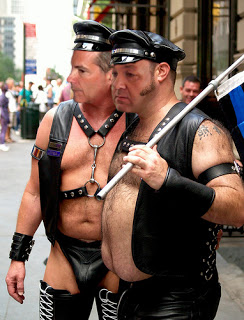 (Pic Noyes and Goudie)
-Fake Scottish lawyer Brian Goudie has gone ballistic after being parodied in photo-shopped pictures of him with Drew Noyes, another fake lawyer, now on the internet.
He has threatened the administrator of the local Thai forum subzerosiam.com with the FBI, DSI, and Ministry of Education, after pictures showed the couple leathered up in a 'Gay Parade' saying they were protesting at Pattaya Provincial Court about being falsely accused of cheating foreigners in Thailand.
Goudie,46, from Falkirk, Scotland, said he had found inappropriate and sexually explicit pictures on the subzerosiam forum and was planning to have the administrator, an educationalist, thrown out of Thailand.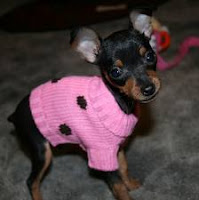 Now he is threatening the website administrators and says he will only call off his (attack?) dogs when they fulfill certain conditions.
They include withdrawal of all references to Pattaya Times founder Drew Noyes, former Melbourne brothel owner David Hanks, and himself. But they do not include Pattaya People CEO Niels Colov. who has been helping Drew Noyes out.
Thailand however I suspect has more need for teachers than people who have been convicted of fraud already.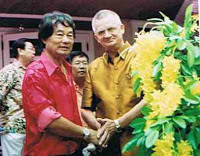 Niels Colov – right
Under the name Brian Goldie, Goudie, was convicted in Australia of three counts of fraud, jailed, and then asked to leave the country.
A spokesman for the subzerosiam website said: "From time to time inappropriate material does get onto the site posted in by members of the public. The material which Goudie has pointed out has been removed."
Goudie's claims to be a barrister and have a law degree are fake, as is his claim to be a former Captain in Britain's Royal Marines.

Drew Noyes false claim to be a lawyer – advertising on Teakdoor.com
American Drew Noyes, 57, has a US$72,000 fraud judgment out against him at Santa Ana Court in California, and was the subject of a major exposé in the Wilmington Morning Star in North Carolina before arriving in Thailand by, he claims, 'royal proclamation' to save the country during the international financial crisis in the late 90's.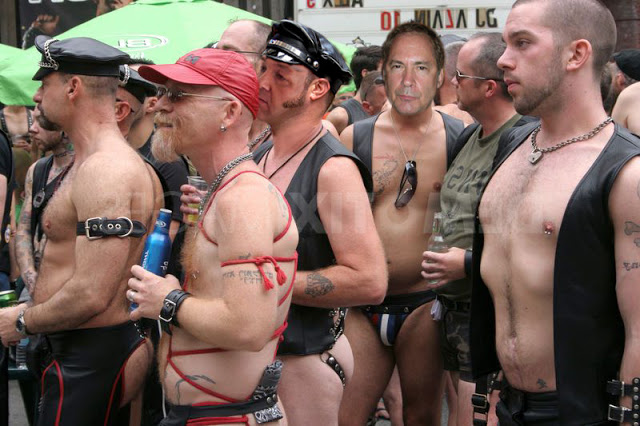 But Goudie will not turn the other cheek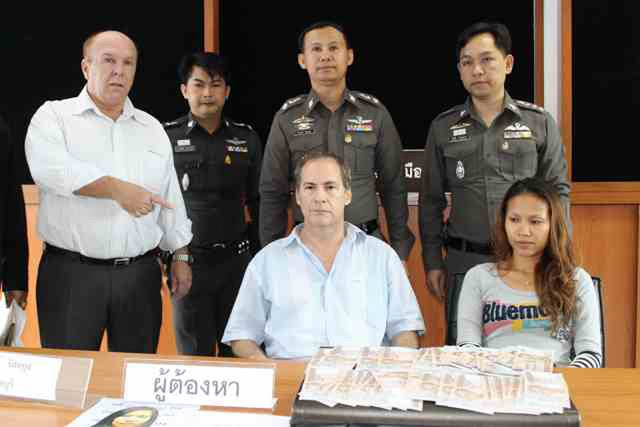 Drew Noyes arrested with Wanrapa Boonsu for extortion
Both have been making a living charging foreigners for their legal services in Thailand. Both face fraud charges in Pattaya Provincial Court.
Goudie has been accused of attempting to obtain money by false pretences, posing as a bona fide lawyer, and cheating a 75-year-old American woman out of US$300,000 to get her son who is awaiting trial on child sexual abuse pictures, out of Nong Plalai jail, Banglamuang.
BELOW BRIAN GOLDIE/GOUDIE'S IMPRESSIVE BUT TOTALLY FALSE C.V
.
Here you can find his false claims to have a done law degree while at the same time serving eight years in the Royal Marines, and working for Cleenbore in the United States while he was in fact in prison in Western Australia. Ye cannae make it up.
"My career has spanned a diverse range of projects on near every major continent, concentrating mainly on project work on major construction projects, and development of mining and mining related projects, as well as examining potential for upstream and downstream integration.
My most recent experience is primarily in the base and precious metals sector, focussed mainly on the development of small to medium mining operations in South East Asia. This work has involved exploring the potential for joint ventures, trade partnerships or capital investment.
With over a decade of working on mining and mining related projects, as well as product sales and marketing I have gained a solid knowledge base which now permits me to work on complex development projects at the most senior levels.
My career has spanned projects with development budgets from USD 10 million to USD 1.6 billion, ranging from projects for the extraction of Alluvial Copper and Gold deposits, Nickel and Cobalt deposits and Iron Ore deposits, and military related projects.
I have worked on mining and related projects at all stages of development and operation, from feasibility and financing, to pre-construction, construction and production, in addition to being exposed to the end sale of finished and semi-finished products.
In addition to my mining experience, I have several years experience of product development with a US based start up company involved in the defence industry. The primary focus of this company involved the development and patenting of proprietary technology for the removal of firing debris from grooved gun barrels.
I continue to be involved in the product development, product testing and in the establishment of a sales and marketing framework. One of the range of products was recently given US Government Federal Procurement Approval.
Most recently, I have been involved in assisting companies, primarily in Thailand, seeking international investment partners, and thus have been exposed to the legal, regulatory and compliance issues facing foreign investors, including foreign ownership restrictions and interfacing with the Thai Board of Investment (BOI).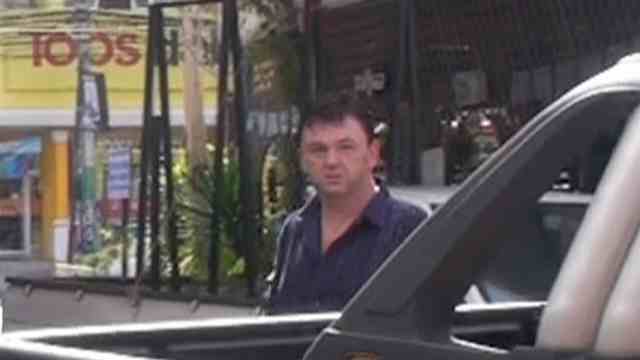 EDUCATION
Year Award Academic Institution
1985-1990 Bachelor of Commerce University of Edinburgh
1985-1990 Bachelor of Laws with Honours University of Edinburgh
1994 Master of Business Administration Herriot Watt International School of Management
TECHNICAL SKILLS AND EXPERTISE
Software Knowledge:
§ Microsoft Excel
§ Microsoft Word
§ MINCOM (Integrated Mining and Logistics Software)
§ JD Edwards (Mine Management and Equipment Management Integrated Software, integrated to MINCOM)
§ TST and GIS (ore body management and interpretation software)
Foreign Languages:
§ Thai (working knowledge)
§ French (working knowledge)
Core Competencies:
§ Analysis of complex development projects to establish feasibility
§ Preparation of documentation for investment partners
§ Advising on compliance with international quality standards
§ Overseeing legal, regulatory and compliance issues in major jurisdictions
§ High level communications skills that facilitate the briefing of all project stakeholders at all stages of project development
§ Detailed knowledge of corporate laws, regulatory frameworks and foreign ownership restrictions in Thailand
§ Detailed knowledge of project regulatory requirements in Thailand
§ Experience with the management and acceptance of Thai Board of Investment applications
§ Strong analytical skills
§ Experience in managing cultural and management issues in Thailand
§ Preparation of detailed investor briefs and project summaries
§ Development of project plans, strategic plans and relevant implementation strategies
§ Development, interpretation and integration of international product standards and specifications including integration and implementation of ISO9001:2000 QA standards
§ Detailed knowledge of the legal process in Thailand
CAREER SUMMARY
2005-2007 Kelhead International Management UK
Position : Partner
Kelhead International Management works with potential investors and strategic partners to develop viable business either from startup or assisting with restructuring existing businesses.
Kelhead is based in the UK, but has recent experience in projects in the UK, Thailand and Singapore.
Project 1
2005-2007 Samprasitchaipaisal Co. Ltd Thailand (Bangkok and Loei)
Approximate project value – USD 10 million (ongoing)

Some mistake surely – here it says Goldie not Goudie was a director
Samprasitchaipaisal is a Thai based company that operates Iron Ore mines in Northern Thailand.
Samprasitchaipaisal is currently refinancing and seeking investment finance.
Primary Tasks:
§ Prepare investor brief
§ Pre qualify potential investors
§ Prepare relevant legal documentation
§ Develop documentation for compliance with international standards
§ Introduce trade partner for product take off and shipping of raw ore
§ Coordinate sales to Chinese Steel Mill (Rizhao Steel) and prepare and administrate commodity sales contract
§ Coordinate ore body investigation including reserve estimation, mining plan and logisitics plan
Project 2
2006-2007 Sahamitr Steel Co. Ltd Thailand ( Rayong)
Approximate project value – USD 40 million (ongoing)
Sahamitr Steel is a Thai based company that operates a steel rolling mill in Thailand.
Sahamitr Steel is currently refinancing and seeking investment finance.
Primary Tasks:
§ Prepare investor brief
§ Pre qualify potential investors
§ Prepare relevant legal documentation
§ Develop documentation for compliance with international standards
§ Develop export procedures
§ Introduce trade partner for product take off and prepare draft sales contract
§ Work with local banks to resolve distressed loan status
1999-2007 Cleenbore USA UK, USA and Thailand
Position: Director – Business Development
Cleenbore is involved in the development of patented technology for debris removal from the barrels of firearms. The civilian version of the product was introduced in 2004 to the US market.
Primary patent applications were made in 2001, 2003 and 2004.
The civilian technology was modified during 2003 and 2005 to apply to large bore military weapons in partnership with United Defence and the Research and Development Centre of the United States Navy Naval Surface Warfare Command ( NAVSEA).
The technology is expected to be deployed to the fleet in late 2009.
Cleenbore intends to manufacture in Thailand, and received Board of Investment (BOI) approval for manufacturing in Thailand in late 2005.
Investment to date approximately USD 2 million (ongoing)
Primary Tasks:
§ Coordinate product development and testing
§ Coordinate patent and IP applications
§ Liase with NAVSEA for budget preparation for fleet deployment
§ Coordinate planning of company and factory start up in Thailand including examining legal and regulatory issues
§ Prepare and submit Board of Investment application, including business plans and project brief
§ Establish procedures for integration of US and Thai production
1998-1999 UB Roche Mining Canada
Position: Consultant
UB Roche is a mining start up venture seeking investment capital in the order of
USD 800 million to develop a large iron ore mine at Roche Bay, Canada. The project
is ongoing with large reserves of haematite. I was primarily engaged to seek external financing. This project is ongoing.
1995 -1998 Placer Dome ( Now Barrick Gold) USA, Canada, PNG
Position : Business Development Manager (pre-construction and construction)
Placer Dome previously was a Vancouver, B.C. based mining company, mining primarily gold and copper.
Placer formerly had mine sites at locations in the USA, Chile, Papua New Guinea and Australia.
Placer Dome was taken over by Barrick Gold in 2006.
Projects worked on:
Lihir JV, Papua New Guinea (Gold) Project Value USD 300 million
Porgera JV, Phase IV Construction (Gold) Project Value USD 96 million
Osborne Mine (Copper and Gold) Project value USD 150 million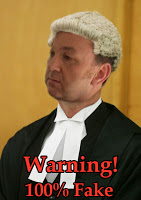 Fake barrister (Mock up
by Tommy)
1992 -1993 Messrs Fleming Reid Glasgow, Scotland
Position : Pupil (Trainee Advicate) (sic)
On completion of military service I spent one year training as an advocate.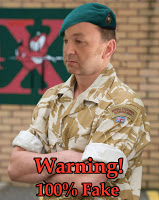 Some Mistake – (Mock up
Picture – Tommy)
1985-1993 HM Royal Marines UK and Overseas Active Service
I completed eight years military service as a Royal Marines Commando Officer.
Serving both in the UK and overseas, I commanded a company of approximately 128 men, plus support personnel.
REFERENCES
Referees available on request."
Below is what Deputy President Forgie of the Australian Appeal Tribunal said about Goudie/Goldie when he was appealing to stay in Australia, long before he was convicted of fraud. And he was in the Royal Marines and doing law and commerce degrees at Edinburgh University at the same time.
"I have concluded that Mr. Goldie is not of good character. The lack of honesty and integrity which he has displayed in his dealings with the Department and his lack of integrity (in the sense of wholeness, soundness and uprightness) in not confronting the allegations of fraud in Scotland are not outweighed by the good reports he has received from some of his past employers or Mr. Grant's personal commendation of him.
"I accept that he has, over years and except in relation to one position, displayed diligence and efficiency in his workplace. That is not enough to overcome the personal qualities he has displayed" – S.A.Forgie, Deputy President
And finally for someone who is hiding behind the anonymity of two blogspot websites – here's a remarkable admission from Mr Goudie….Whoopsie daisy! By the way ramidin@gmail.com is the email he used to send bogus court reports to the media in Scotland – all of which were spiked.
From: Brian G
<ramidin@gmail.com>
To: (email address removed)
Sent: Saturday, August 3, 2013 11:45 PM
Subject: Ceasefire
(name removed)
As a sign of good faith I have taken the article down temporarily.

You can now do the same.

Within seven days we sign an agreement, basically:

1. Everything gets removed about me Drew and David;

2. Drummond gets banned from posting and a notice to that effect is put up;

Scottish Terriers?
3.I call off the dogs and you get your life back.

I will hold off on the criminal case pending the deal.

Brian Goudie
Ramidin (Hong Kong) Ltd
Registered in Hong Kong No. 1013841
Suite 301-2, 3rd Floor
Hang Seng Bank Building
200 Hennessy Road
Wanchai Hong Kong SAR
————————————————————————————
And THEN after being ignored he posted two more stories on his asia-case-watcher site and emailed
"I am filing in Court at 0900hrs tomorrow 30 charges under the Computer Crimes Act and a 50 million baht civil case".

See you in Court October 21st 1330hrs.


(Lets hope he does turn up in leathers and puts down the 2 per cent of 50 million baht! That would be a million I guess)




========================================================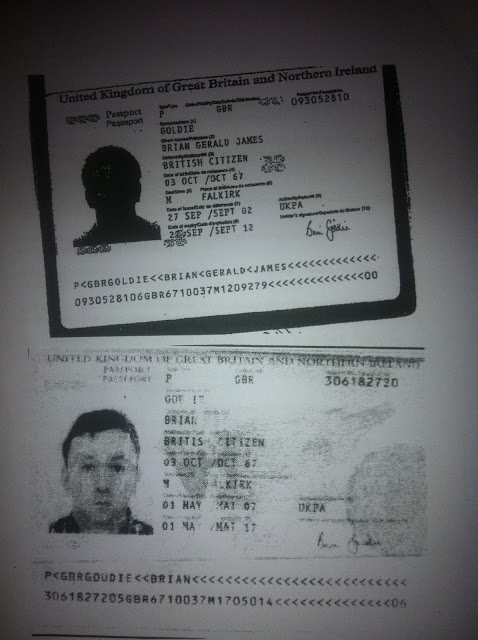 Footnote: Ramidin Hong Kong has not filed any account in eight years. But it most likely holds a bank account for cash siphoned from Thailand. Certainly Goudie does. The address given is a serviced office.


The Scottish Records Office confirms there was no such person as Brian Goudie, born in Falkirk on October 3 1967.
There was however a Brian Gerald James Goldie.
Pick of the Day – No Russian Mafia in Pattaya