Sada se crvena osloboditi od nitkova iz Sparta Matrix!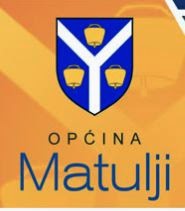 Just as ancient Sparta was swallowed up in the Greek Empire, Sparta-Matrix that great Bangkok boiler room which has evolved into company attempting (not really) to run a ports and logistics system on Croatia's coast, is now toast.
But that will not stop some suckers ploughing in more money into the company, which has some real spivs operating boiler rooms in South East Asia raising funds.
A newsletter sent to 'shareholders' – those people who have put their life savings into Sparta Matrix – describes how the company which is the majority shareholder of Miklavja Logistiki Center in the small district of Matulji has given a big thank you to people who sent cash in to fight bankruptcy.
Actually it was MLC's job to raised funds from abroad and the US boss Philip Wainwright has been doing it quite successfully but not passing much on, hence the bankruptcy.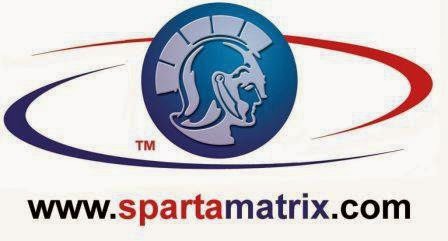 It's really difficult to go bankrupt when one is taking cash in from all around the world and building nothing, and they even claimed they collected too much after a recent appeal.
'An end game is being played, or rather the beginning of the end game is being played' a Mr. Barrington Brown (a shareholder) says in the latest newsletter.
'Please remember it is Sparta Matrix you have shares in and that its viability is crucial'.
Indeed it is an end game, the Croatians now see no viability with Sparta Matrix and naturally Sparta-Matrix are the losers.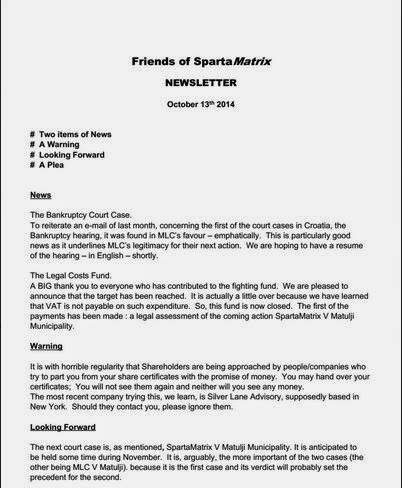 Nevertheless they are still asking for cash and provide a Swiss Bank account.
Barrington Brown complains that had it not been for the fraudulent actions of the Mayor and employees of Matulji (Council) work on the ports project would have been three or four years in advance of its position today.
Well I am sure corruption exists in Croatia – but SpartaMatrix takes the biscuit in felony.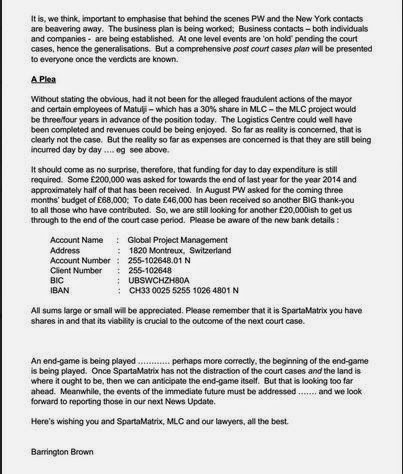 The real question is of course is why should Sparta Matrix a boiler room operation put cash into Miklava Logistiki Centre which it owns 55 per cent but has been massively underfunded – when it can put the cash into its own pockets.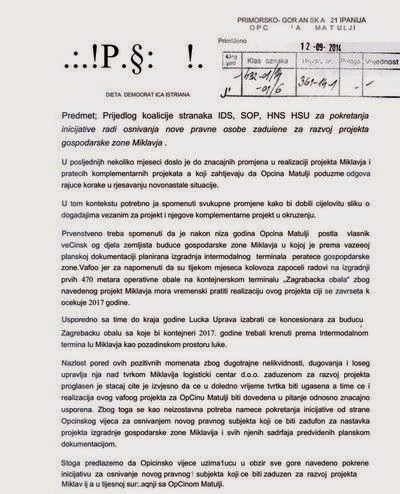 Roughly translated ' Sparta Matrix – you're finished' We will choose a new concessionaire
for the future
By this time of course shareholders, one would have thought, would be asking why would Sparta Matrix be insulting the local Mayor in a city where it's trying to do business?
In the latest minutes of the Diet Ica Democratic Istriana, clear decisions have been made that the people running MLC have to go.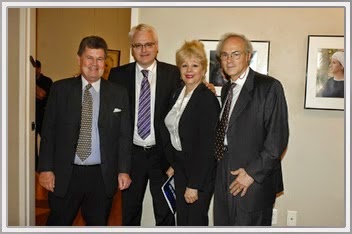 Wainwright left with President of Croatia