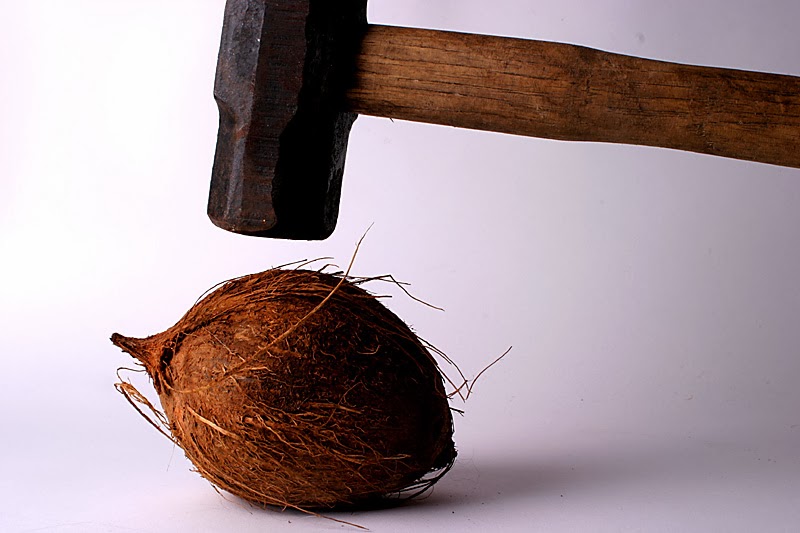 Next Monday Australian Alan Morison and Sidasathien will head to the prosecutor's office in Phuket to see if the Royal Thai Navy libel and computer crime act case will go against them.
If it does and they are required to pay bail they say they will refuse. It's the biggest sledgehammer and nut case since Shin Corporation attempted to sue Supinya Klanarong for 400 million baht for suggesting the company benefited from the Thaksin Government.
The United Nations Human Rights Office has urged the Thai Government to stop the action.
"Criminal prosecution for defamation has a chilling effect on freedom of the press," said Ravina Shamdasani, the spokesperson for the Office of the High Commissioner for Human Rights (OHCHR). "International standards are clear that imprisonment is never an appropriate penalty for defamation."
The Committee to Protect Journalists has also complained.
"Rather than shooting the messenger, the Royal Thai Navy would be better suited launching an internal investigation into the serious allegations of abuse that have been raised," said Shawn Crispin, CPJ's senior Southeast Asia representative.
"This type of legal intimidation aims ultimately at discouraging media reporting on allegations of serious human rights abuses."
Will common sense prevail? I'm not so sure. This appears to be a state rather than private prosecution.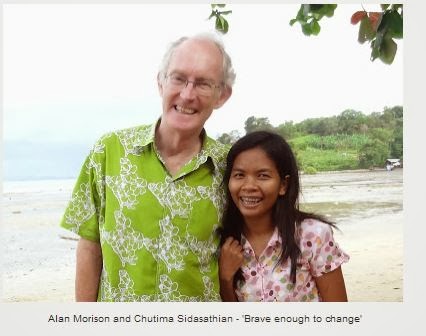 At the Foreign Correspondents Club of Thailand Alan Morison paid tribute to the battles both Andrew Drummond and Andy Hall. But Drummond takes on crooks and sometimes the police but not the Armed Services and Andy Hall seems to take on big Thai companies.
All these cases have a common denominator. Either as journalists or human rights activists all these people are performing a public service. They are telling stories people do not want told.
But ironically Alan and Chutima do not want a fight with the Royal Thai Navy. In many cases they have been singing their praises. And even more ironically the alleged libel which was published on the website Phuketwan was actually Reuters copy written by Jason Szep.
Where is Jason? He has conveniently been transferred to Washington. Some say that was a pragmatic move. Who wants to get involved in these silly cases? Others are more cynical.
Morison and Sidasathien have been left to hold the can alone. But then again that it is this couple the backbone of Phuketwan who have done more to bring the plight of the Rohingya to the world than anyone else.
Thailand once again is showing it cannot tolerate criticism. But it would be much more sensible to kiss and make up. The judges should ask them to mediate.
Judging by the press reaction internationally Thailand's image as a 'land of the free' will be tarnished further.
FOOTNOTE: A good night at the FCCT and a few beers with Jim Pollard, Lindsay Murdoch of the Age/SMH, Alan, Chutima, Phil Robertson from Human Rights Watch (Asia) Shawn Crispin from the Committee to Protect Journalists and our sometimes misunderstood Jonathan Head from the BBC, and the new club president. It coincided with some good news from a London based newspaper group.
Also met a couple of trainee Dutch dips, who seemed surprised when I said we don't talk to dips anymore and they don't talk to us. But I spoke to them anyway. Climate of fear and all that. I did suggest to Alan he might change his tact and try the 'you lying bastards' approach, and perhaps hire Alba Laws, but trust that sensibly he won't. .