'I want to help those who cannot defend themselves'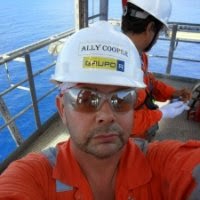 Ally – file photo
A British oil worker, supervising maintenance on a rig in the South China Sea, today made a significant contribution to the fighting fund against foreign 'businessmen' in Thailand, who have been using the Computer Crime Act to stifle investigation into their illegal conduct.


Ally Cooper, currently working off the coast of Vietnam said he was so enraged at the behaviour of Brian Goudie,48, and Drew Walter Noyes,59, who have bringing multiple cases, mainly unsuccessful against the owner of this site, that today he made a major six figure contribution.
(Both Noyes , from Knoxville, Tennessee and Goudie from Falkirk, Scotland, have set up legal offices in Thailand claiming to be qualified lawyers. Noyes has been convicted of extortion and Goudie is on trial for fraud.)
But he said that this should be spent on less capable victims.
"Andrew Drummond is an old hand and quite remarkable. He is resilient and is obviously used to pressure as an investigative journalist," said Mr. Cooper in a file transfer over Skype.
He added: "But what has angered me most of all is Brian Goudie's contemptuous treatment of Thai women, and what he obviously considers are lesser beings, whom he knows do not have the money to defend themselves, and whom he appears to have been abusing for years.
"I have seen his treatment of a young woman called Nang from Korat in particular. It has been beyond contempt. This is a woman who was supposedly his girlfriend and helped him in his business for years, believing he was the real McCoy.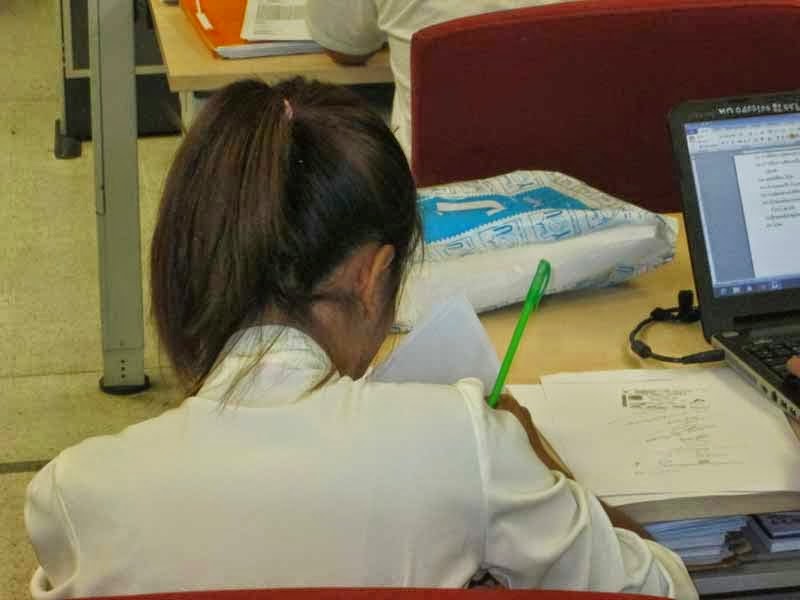 Nang at the TCSD offices in the Govermment complex on Chaeng Wattana Road, Bangkok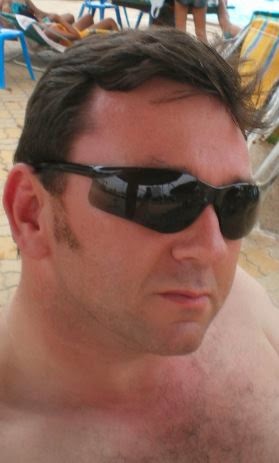 Goudie
"What does he do when he she finds out the character of the man he really is and gives him the heave?
"He puts up highly damaging personal videos on the internet which he has taken on his mobile phone – and then pretends they were stolen. I am enraged that such a person, a Brit too, could do such a thing.
"Accordingly today I have transferred a sum of money which I hope will enable this young woman to fight for herself. I am supported in this venture by a former friend of Drew Noyes, one of many who appears to have had a bad experience by knowing him.
"So together we will be looking too at areas where Mr. Noyes is open to some sharp litigation.
"I would also like to thank journalist Andrew Drummond and would like to say his fight has not been forgotten and will not be forgotten."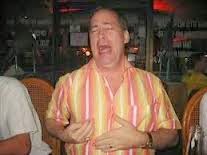 Noyes
Ally Cooper made the donation after learning that Drummond had scored another victory at the Court of Appeal this morning.
Mr. Cooper, from York, England, has himself taken a five million baht civil suit against Noyes, Goudie, and David Hanks, who began attacking him on the net when they learned he had been contributing to Drummond's defence.
The civil case was today adjourned for judgment on November 24th.
The criminal case will sit again on December 16. The prosecution evidence-in-chief has been completed.
Four witnesses are to be cross-examined.
The Technical Crime Suppression Division has studied internet records of pornographic material which Goudie is alleged to have put on the net and then widely copied by aggregators. The offence was compounded when her real name both in English and Thai was used to label the material.
Officers also took a statement from 'Nang.' Goudie has admitted on the net the material was his but claims that it was stolen from his computers. At the same time he claims Nang stole his computers.
It is scarcely credible that she should put pornographic material of herself on the net and also sign it!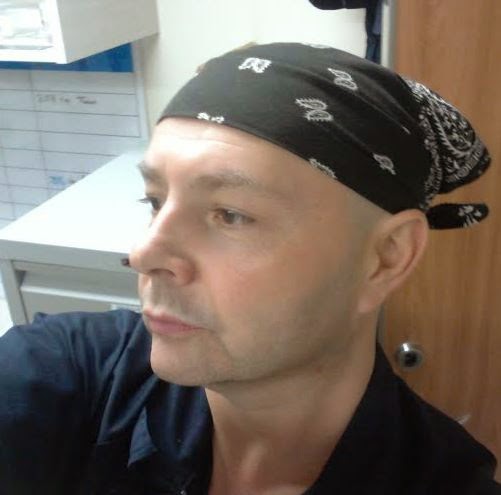 Ally at his controls – tonight
A file has been sent to the Pattaya Police – but so far it has not been actioned.
The Crime Suppression Division also submitted a file to Pattaya Police relating to a fraud on two British men and one German. The victims have now taken a private criminal case as Pattaya Police sat on that file as well.
#BrianGoudie #BrianGoldie #DrewNoyes #Nang #AllyCooper