TWO MORE CASES WIPED AS AMERICAN 'PUBLISHER' USES WIFE AND GIRL 'FRIEND' TO FIGHT HIS BATTLES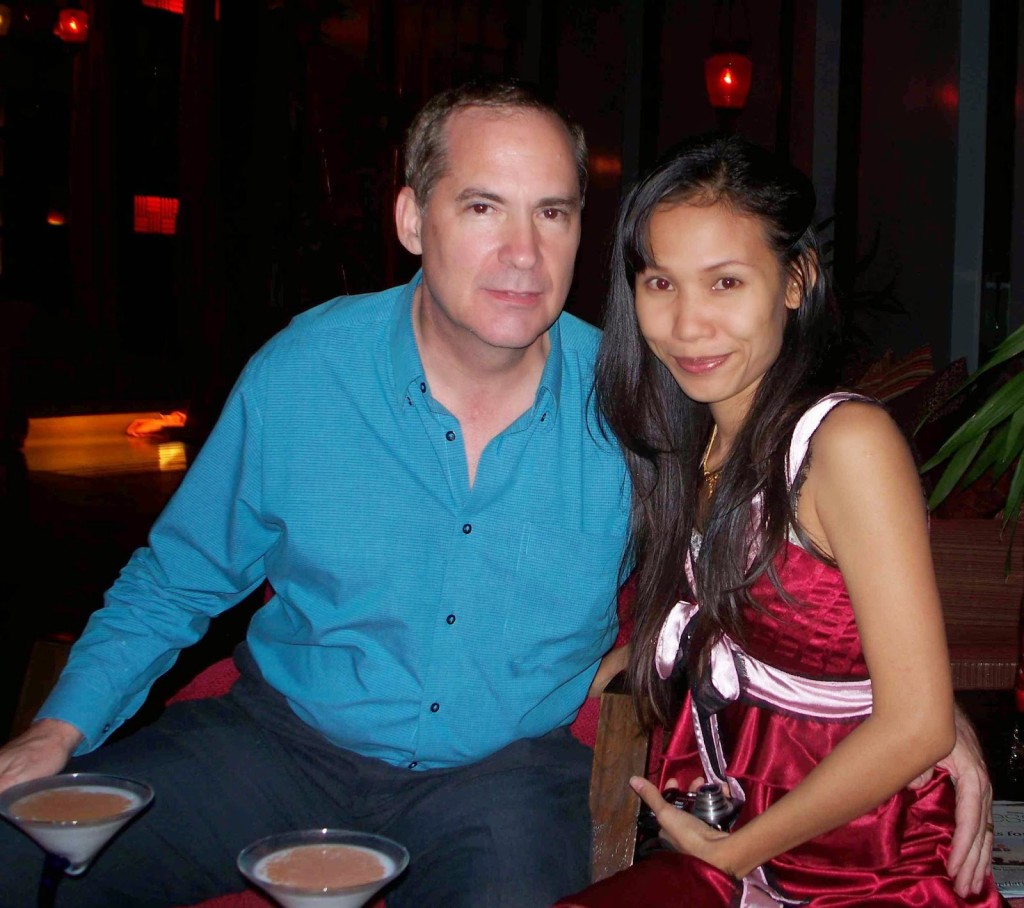 British correspondent Andrew Drummond won two more libel cases in the Thai resort city of Pattaya today in ongoing court battles against an American businessman and his 'wife' who were last week sentenced to two years in jail for extortion.


The Appeal Court dismissed one charge of criminal libel and one charge of libel under the Computer Crime Act brought by Wanrapa Boonsu, the common law wife of Drew Walter Noyes, former publisher of the now defunct Pattaya Times newspaper.
The lower court had already dismissed the two cases but Boonsu appealed.
The Pattaya Provincial Court had already also dismissed identical charges brought by Drew Walter Noyes.
Both had sued over a photo shopped picture showing #NielsColov, founder of the Pattaya People Media Group, posing with Danish gangster Leon 'Lonne' Erling Fristrup Jensen. Colov, also head of the Pattaya Police Foreign Volunteers had been jailed in Copenhagen for pimping, handling stolen goods and coercion.
Next to him was the arrest picture of #DrewNoyes and #WanrapaBoonsu posing in front of a pile of cash the Pattaya court ruled they had extorted from the Thonglor Forever Young Clinic, Pattaya.

The caption under Niels and Jensen read: 'Been to jail'. The caption under Noyes and Boonsu read 'Going to Jail'.
Noyes and Boonsu claimed that it was not only libelous under criminal law but also because it was 'photo shopped' libelous under the Computer Crime Act.
But the court ruled that there was nothing wrong with the story Drummond wrote accompanying the photograph. The story and picture were not libelous. Andrew Drummond was a journalist doing his job.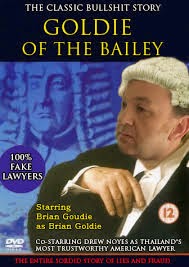 Drummond (the author of this site) meanwhile faces similar charges from fake lawyer #BrianGoudie for publishing pictures of him photo-shopped as a Captain in the Royal Marines and photo-shopped as a British barrister with the caption 'Goldie of the Bailey'.
Goudie was born #BrianGoldie in Falkirk on October 3 1967. He changed his name after being convicted in Australia and jailed for six years for theft from a West Australian Mining Company in 2000.
Drummond also faces libel and computer crime charges from a woman he described as Noyes' mistress, the woman named Warichaya Pharawech Drummond claimed was Noyes' mistress who previously worked as a hostess at the 'Buffalo Bar' in Pattaya, well known for its take-away service.
And Hanks, from Girvan, Ayrshire, is taking him to court again for a story published in Scotland referring to him as a pimp and mafia aide – The latter allegation was published in the Thai press.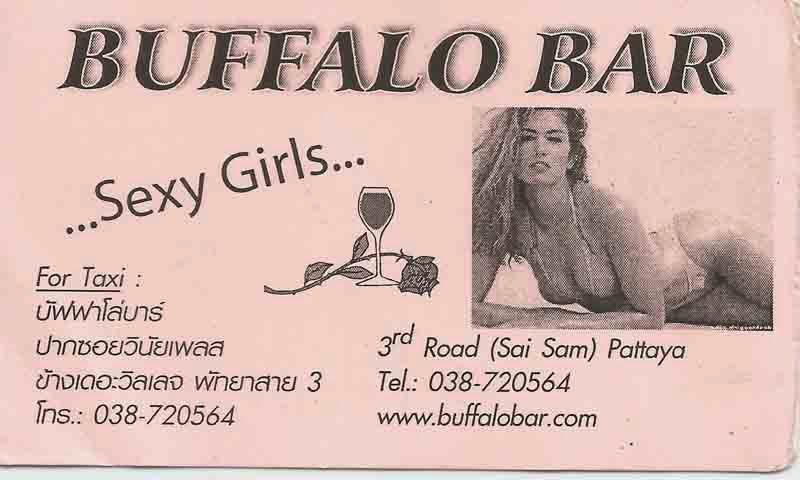 The woman has admitted working at the Buffalo Bar but denies being anything more than a friend to Noyes.
All the people bringing the current cases; Noyes, David Hanks, Wanrapa Boonsu, Brian Goudie and #WarichayaPharawech – are connected, said Drummond.
"It's just a conspiracy to attempt to break me financially. Thankfully supporters have kept my head above the waves. The pending cases are without any merit".
"Noyes and Boonsu have been jailed for extortion and are appealing.
Brian Goudie is on trial for posing as a barrister and former Royal Marine officer to cheat an American woman out of 7.9 million baht.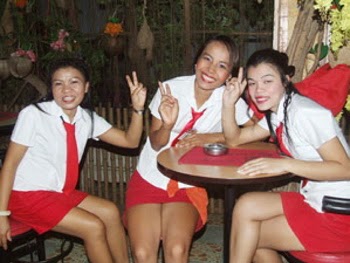 Warichaya Pharawech centre at the Buffalo Bar
Goudie is also facing charges of cheating condo buyers in Pattaya and Hanks, who admits being the former owner of Masquerades Brothel in Keysborough, Melbourne, was arrested in a DSI operation against racketeering in Pattaya."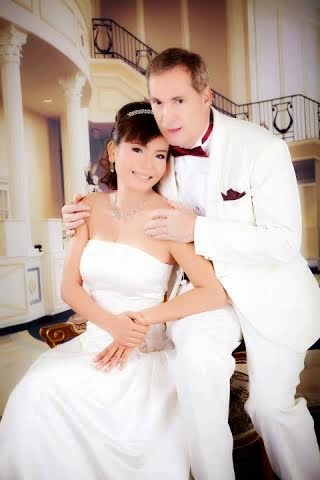 Nam and Noyes 'just friends' after
an exceptional wedding make-
over.
Of the cases completed so far Drummond has defeated Noyes twice at the lower court and appeal court, has defeated Goudie twice at the lower court, has defeated Wanrapa Boonsu twice at the lower court and appeal court, and Noyes also withdrew two civil and criminal cases in an early trade off.
Drummond however lost one case in which he allowed a poster to call Hanks a pimp.
He is appealing that case.
Both the British Embassy and Foreign Correspondents Club of Thailand have condemned the cases brought against Andrew Drummond who the FCCT describes as a veteran journalist with considerable experience in investigations.
They have raised the matter with the Minister of Foreign Affairs.
FCCT President Jonathan Head said in a statement last week:
The Foreign Correspondents' Club is giving its support to journalist Andrew Drummond in his efforts to get a series of criminal defamation cases against him reviewed by the Thai authorities.
The number of cases filed by the same litigants, or people connected to them, strongly suggests they are using Thailand's criminal defamation law to try to stop Mr. Drummond from carrying out his legitimate role as a journalist.
Mr. Drummond has been required by these cases to make repeated bail payments and court appearances in different locations. The questionable backgrounds of the people who have filed these cases should offer sufficient grounds for the Thai authorities to review the cases.
"The FCCT has already expressed its concern over Mr. Drummond's situation with the Ministry of Foreign Affairs. Our position on Mr. Drummond is also supported by the British Embassy.
Misuse of the criminal defamation law to prevent a journalist from working would be a serious infringement of media freedom in Thailand, and the FCCT urges the Thai authorities to investigate the cases against Mr. Drummond."

#DrewNoyes #WanrapaBoonsu # #DavidHanks #BrianGoudie