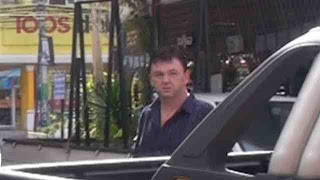 (Goudie/Goldie)
A convicted Scots fraudster hoodwinked a British real estate boss into believing that he was an officer and a gentleman, before presenting him with a 1.76 million baht bill for legal services, a Thai court heard.
Brian Goudie, formerly known as Brian Goldie when he was sentenced to six years in jail in Australia for fraud, convinced 47-yr-old John Jepson from Thetford, Norfolk, that he was the real deal, and persuaded him to take on a case against another Australian conman for fraud.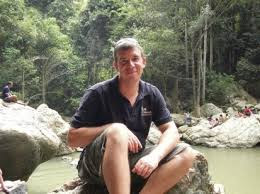 Jepson
Using Thai lawyers (at a much lesser rate than the £1000 or 50,000 baht a day that he was charging) the case was won in Thailand against the Australian called Peter Taouk who had defrauded Jepson out of several properties in Pattaya.
But it was a pyrrhic victory. While the proceedings dragged on Taouk sold on the properties and left the country. A criminal warrant is out for his arrest in Thailand.
Goudie, or Goldie had also been on a 20 per cent success rate. He wished therefore the property 91/6 The Peaks Residence in Bangkok 's Sukhumvit Soi 15 which Jepson had allowed him to live in.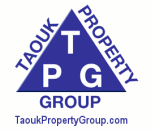 The prosecution claim that as Goudie had totally misrepresented himself he had obtained pecuniary advantage by fraud.
John Jepson said: "I was introduced to Mr. Goudie on Koh Samui by an acquaintance called Tony Bates. He told me that Goudie was a former Royal Marine officer and a barrister in the United Kingdom.
"When I saw Goudie he said the same himself," he added.
Goudie presented Jepson with a CV with his law degree. The plaintiff has received confirmation (below) that Goudie, previously Goldie in his youth, never attended Edinburgh University to study law.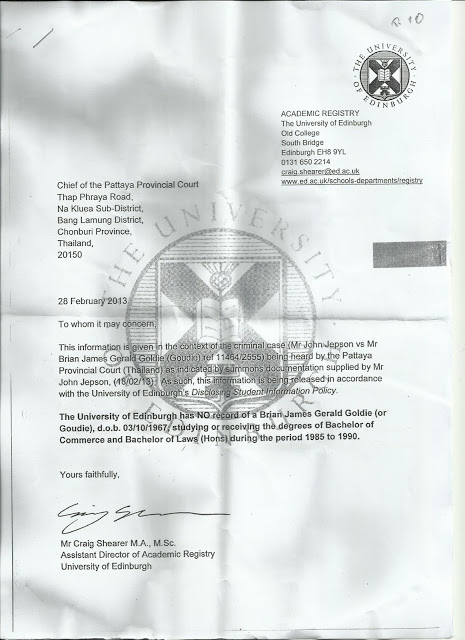 No Brian Goldie studied law here – said Edinburgh Uni
Jepson said he found out about Goudie by reading www.andrew-drummond.com. Goudie had lived in his condominium virtually rent free, but then tried to pay a lump sum which was rejected.
"You do know that Andrew Drummond has five* defamation cases against him, don't you," asked the defence counsel.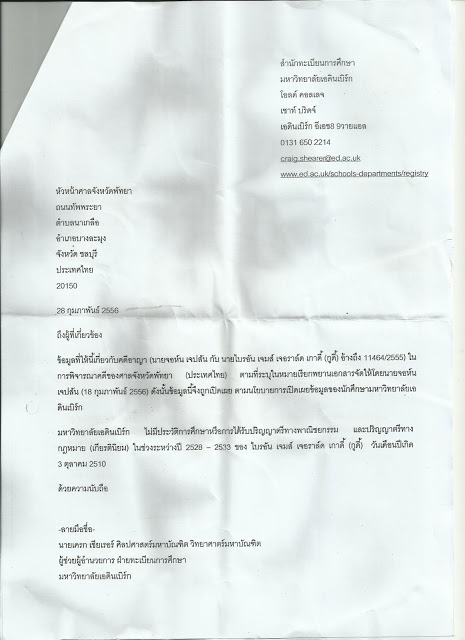 "I do not believe it (that he has committed defamation)," replied Mr. Jepson.
He said that £1000 a day was not particularly a high fee for a barrister in the UK – in fact some charged many times that amount so it did not come as a surprise to him.
The case at Pattaya Provincial Court was adjourned until July 26 2013.
Alba Laws, the legal company set up by Goudie in Thailand, no longer has any lawyers. Mr. Goudie, who did not appear used a local law firm to represent him.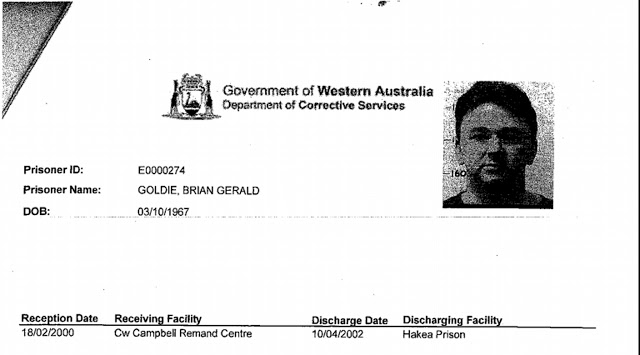 Former prisoner E0000274 Brian Goldie's discharge papers from Hakea Prison, W.A.
A lawyer for Goudie said that in a separate case of fraud being brought before court by an American woman, Barbara Fanelli Miller from Madison, Wisconsin, they were seeking to settle and return the money.
Seventy-five-year old Barbara Fanelli Miller said that Goudie had taken US$300,000 from her on a promise to get her son Gregory Miller, an international school teacher, off child sex abuses charges and back home to the United States.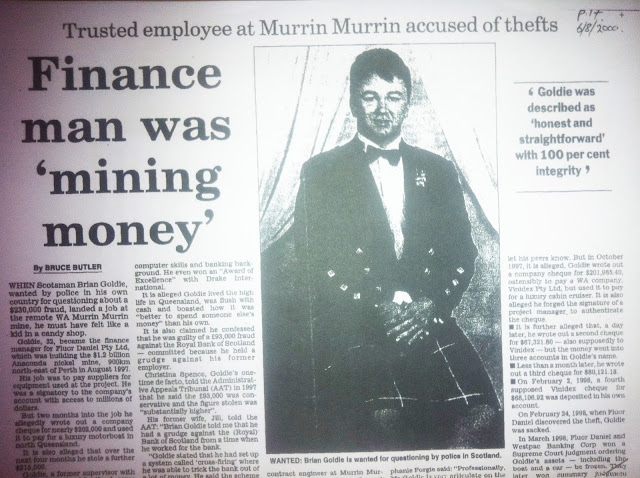 Goldie was described as a with 100 per cent integrity by a mining company official. That was before he was jailed
for, er, defrauding the mining company.
She had been met at Suvarnabhumi International airport in Bangkok by a Mr. Ian Tracy, a Briton, and Goudie's representative, who volunteered as a prison visitor to Nong Plalai Prison, Pattaya, for the Mercy Centre, charity in Pattaya.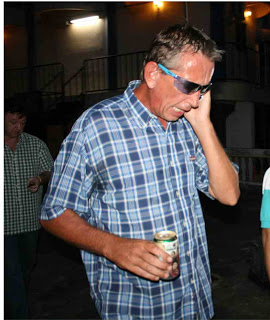 Ian Tracy
Mr. Tracy was later arrested on the premises of the 'Jaggy Thistle' pub and guest house in the Jomtien Complex, Pattaya, and the registered Pattaya address of Alba Laws, and is now himself serving four years in jail for child sexual abuse.
BELOW GOUDIE'S FALSE CV
"My career has spanned a diverse range of projects on near every major continent, concentrating mainly on project work on major construction projects, and development of mining and mining related projects, as well as examining potential for upstream and downstream integration.

My most recent experience is primarily in the base and precious metals sector, focussed mainly on the development of small to medium mining operations in South East Asia. This work has involved exploring the potential for joint ventures, trade partnerships or capital investment.





With over a decade of working on mining and mining related projects, as well as product sales and marketing I have gained a solid knowledge base which now permits me to work on complex development projects at the most senior levels.





My career has spanned projects with development budgets from USD 10 million to USD 1.6 billion, ranging from projects for the extraction of Alluvial Copper and Gold deposits, Nickel and Cobalt deposits and Iron Ore deposits, and military related projects.





I have worked on mining and related projects at all stages of development and operation, from feasibility and financing, to pre-construction, construction and production, in addition to being exposed to the end sale of finished and semi-finished products.





In addition to my mining experience, I have several years experience of product development with a US based start up company involved in the defence industry. The primary focus of this company involved the development and patenting of proprietary technology for the removal of firing debris from grooved gun barrels.





I continue to be involved in the product development, product testing and in the establishment of a sales and marketing framework. One of the range of products was recently given US Government Federal Procurement Approval.





Most recently, I have been involved in assisting companies, primarily in Thailand, seeking international investment partners, and thus have been exposed to the legal, regulatory and compliance issues facing foreign investors, including foreign ownership restrictions and interfacing with the Thai Board of Investment (BOI).



EDUCATION

Year Award Academic Institution

1985-1990 Bachelor of Commerce University of Edinburgh

1985-1990 Bachelor of Laws with Honours University of Edinburgh

1994 Master of Business Administration Herriot Watt International School of Management

TECHNICAL SKILLS AND EXPERTISE

Software Knowledge:

§ Microsoft Excel

§ Microsoft Word

§ MINCOM (Integrated Mining and Logistics Software)

§ JD Edwards (Mine Management and Equipment Management Integrated Software, integrated to MINCOM)

§ TST and GIS (ore body management and interpretation software)

Foreign Languages:

§ Thai (working knowledge)

§ French (working knowledge)

Core Competencies:

§ Analysis of complex development projects to establish feasibility

§ Preparation of documentation for investment partners

§ Advising on compliance with international quality standards

§ Overseeing legal, regulatory and compliance issues in major jurisdictions

§ High level communications skills that facilitate the briefing of all project stakeholders at all stages of project development

§ Detailed knowledge of corporate laws, regulatory frameworks and foreign ownership restrictions in Thailand

§ Detailed knowledge of project regulatory requirements in Thailand

§ Experience with the management and acceptance of Thai Board of Investment applications

§ Strong analytical skills

§ Experience in managing cultural and management issues in Thailand

§ Preparation of detailed investor briefs and project summaries

§ Development of project plans, strategic plans and relevant implementation strategies

§ Development, interpretation and integration of international product standards and specifications including integration and implementation of ISO9001:2000 QA standards

§ Detailed knowledge of the legal process in Thailand

CAREER SUMMARY

2005-2007 Kelhead International Management UK

Position : Partner

Kelhead International Management works with potential investors and strategic partners to develop viable business either from startup or assisting with restructuring existing businesses.

Kelhead is based in the UK, but has recent experience in projects in the UK, Thailand and Singapore.

Project 1

2005-2007 Samprasitchaipaisal Co. Ltd Thailand (Bangkok and Loei)

Approximate project value – USD 10 million (ongoing)

Samprasitchaipaisal is a Thai based company that operates Iron Ore mines in Northern Thailand.

Samprasitchaipaisal is currently refinancing and seeking investment finance.

Primary Tasks:

§ Prepare investor brief

§ Pre qualify potential investors

§ Prepare relevant legal documentation

§ Develop documentation for compliance with international standards

§ Introduce trade partner for product take off and shipping of raw ore

§ Coordinate sales to Chinese Steel Mill (Rizhao Steel) and prepare and administrate commodity sales contract

§ Coordinate ore body investigation including reserve estimation, mining plan and logisitics plan

Project 2

2006-2007 Sahamitr Steel Co. Ltd Thailand ( Rayong)

Approximate project value – USD 40 million (ongoing)

Sahamitr Steel is a Thai based company that operates a steel rolling mill in Thailand.

Sahamitr Steel is currently refinancing and seeking investment finance.

Primary Tasks:

§ Prepare investor brief

§ Pre qualify potential investors

§ Prepare relevant legal documentation

§ Develop documentation for compliance with international standards

§ Develop export procedures

§ Introduce trade partner for product take off and prepare draft sales contract

§ Work with local banks to resolve distressed loan status

1999-2007 Cleenbore USA UK, USA and Thailand

Position: Director – Business Development

Cleenbore is involved in the development of patented technology for debris removal from the barrels of firearms. The civilian version of the product was introduced in 2004 to the US market.

Primary patent applications were made in 2001, 2003 and 2004.

The civilian technology was modified during 2003 and 2005 to apply to large bore military weapons in partnership with United Defence and the Research and Development Centre of the United States Navy Naval Surface Warfare Command ( NAVSEA).

The technology is expected to be deployed to the fleet in late 2009.

Cleenbore intends to manufacture in Thailand, and received Board of Investment (BOI) approval for manufacturing in Thailand in late 2005.

Investment to date approximately USD 2 million (ongoing)

Primary Tasks:

§ Coordinate product development and testing

§ Coordinate patent and IP applications

§ Liase with NAVSEA for budget preparation for fleet deployment

§ Coordinate planning of company and factory start up in Thailand including examining legal and regulatory issues

§ Prepare and submit Board of Investment application, including business plans and project brief

§ Establish procedures for integration of US and Thai production

1998-1999 UB Roche Mining Canada

Position: Consultant

UB Roche is a mining start up venture seeking investment capital in the order of

USD 800 million to develop a large iron ore mine at Roche Bay, Canada. The project

is ongoing with large reserves of haematite. I was primarily engaged to seek external financing. This project is ongoing.

1995 -1998 Placer Dome ( Now Barrick Gold) USA, Canada, PNG

Position : Business Development Manager (pre-construction and construction)

Placer Dome previously was a Vancouver, B.C. based mining company, mining primarily gold and copper.

Placer formerly had mine sites at locations in the USA, Chile, Papua New Guinea and Australia.

Placer Dome was taken over by Barrick Gold in 2006.

Projects worked on:

Lihir JV, Papua New Guinea (Gold) Project Value USD 300 million

Porgera JV, Phase IV Construction (Gold) Project Value USD 96 million

Osborne Mine (Copper and Gold) Project value USD 150 million

1992 -1993 Messrs Fleming Reid Glasgow, Scotland

Position : Pupil (Trainee Advicate)

On completion of military service I spent one year training as an advocate.

1985-1993 HM Royal Marines UK and Overseas Active Service

I completed eight years military service as a Royal Marines Commando Officer.




Serving both in the UK and overseas, I commanded a company of approximately 128 men, plus support personnel.

REFERENCES

Referees available on request.
UPDATED TODAY – WAS HIT MAN CONSIDERED TO DEAL WITH MEDDLESOME HACK
The defamation cases against Andrew Drummond
A recap:
2 cases – libel and Computer Crime Act offence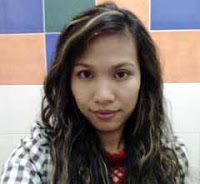 1. Brought by Wanrapa Boonsu – for publishing a picture with the caption under her and Drew Noyes, saying 'Going to Jail". An identical case brought by Drew Noyes was dismissed.
Wanrapa Boonsu is before the Pattaya Provincial Court on charges of (a) extortion of the Thonglor Clinic, Jomtien and (b) defrauding Dutchman Theo van der schaff of 2.5 million baht
============================================
2 cases – libel and computer crime act offence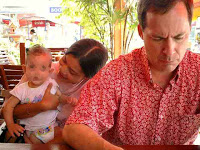 Noyes
Brought by Drew Noyes and David Hanks. (a) Hanks claimed Drummond defamed him by allowing posters on his site to call him a former pimp. Hanks has been proven beyond doubt to have been a pimp. Seems even his sister in Scotland has admitted it but 'did not approve'. Noyes claims his reputation has been ruined by the references to oral sex, pimps, and mia nois (minor wives). He registered the website officialblowjobs.info on the net, and has local children not including the seven by his former wife and current common law wife, and will be challenged.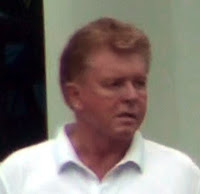 Hanks
They both claim they run a respectable businesses and pay large amounts of tax in Thailand. Their businesses have been damaged. As Mr. Hanks did not even have a work permit in Thailand and Mr. Noyes business have been the subject of a series of complaints, and his arrest for extortion has been reported in the Thiai Rath and Nation, these claims will be challenged.
Hanks was the former proprietor of Masquerades Brothel in Victoria, Australia. Drew Noyes has a US$72,000 fraud judgment out against him in Santa Ana, California, and faces the same two charges as Wanrapa Boonsu in Pattaya, extortion of the Thonglor clinic, defrauding van der schaff.
===================================
2 Cases – libel and Computer Crime Offence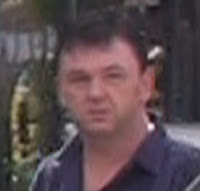 Brought by Goudie – He claims however he was never on the run and a suggestion that he was is libelous. Most of the complaints appear to refer to headlines in the Scottish Sunday Mail which of course Andrew Drummond did not write. He has produced an article which cannot be read in Thailand. Goudie, under the name Goldie, was convicted of defrauding a mining company in Australia and jailed for six years. Prior to that, the Australian Appeals Tribunal noted, he declined to return to Scotland to challenge an arrest warrant issued there for fraud. The Deputy President recorded that he was 'not a person of good character'.
=======================================
Corrections
Any inaccuracy on this site will be corrected if pointed out. There is another site operated by Drew Noyes and Brian Goudie called andrew-drummond-blogspot which does not carry corrections as, well its pretty much all made up. I do not comment on this site of course. So it goes without saying I do not offer corrections. As the latest entry accuses me of being captured at Pattaya Court however I should make the following corrections to their story on this site as a matter of record. Here it is below:
Drummond Makes a New Enemy
Head of Pattaya Court Detains Andrew Drummond
On June 6 police chased Andrew Drummond at Pattaya Court. Drummond fled in his car.
No police chased Andrew Drummond – he did not flee in his car.
A formal report was field by court police who witnessed Andrew Drummond illegally and secretly video-taping witnesses entering Pattaya Provincial Court in an on-going case against him.
I have no information about this and as I have been in touch with the court since about filming there I am sure I would have been told.
No filming has ever been done in a case against Andrew Drummond. However limited filming was done during the Drew Noyes extortion case. The provincial court is not filmed.
On Tuesday, June 11 at 10:45 am Pattaya Court Police again saw Andrew Drummond taping at the courthouse with two unidentified, white, middle-aged males. Drummond was captured by police and his video camera was seized.
This situation is fiction. No camera has ever been seized on any date in relation to Andrew Drummond. Nobody has been captured by police. I have never been in the court working with white middle aged males, though I have nothing against them.


The head of the court admonished Drummond for clearly breaking the law and warned him that if he ever records any activity at the court house that he will be prosecuted by the court.


Simply not true.
Separately, a criminal complain has been lodged against Andrew Drummond with the Pattaya Provincial Court by several Thai citizens. Drummond allegedly was hiding low in the front seat of his car video taping people exiting the court house.
Sounds like total fiction. Not interested in filming Thai citizens. He can't lie low and tape at the same time.


Because witnesses can be intimidated and undercover officers can be exposed, it is illegal to photography, video tape or record by any electronic means at the court.


Witness intimidation is not a speciality of this camp.

Andrew Drummond is not recognized as a journalist by the court and he is not approved to conduct himself as a journalist. He has been barred from reporting on several trials on which he blogs because the judges were presented conclusive evidence posted on his own public blog that Drummond had totally lied about witness testimony in an effort to falsely incriminate defendants.



Drummond, is of course a registered international journalist accredited to the Ministry of Foreign Affairs and Thai Government PRD in and has been for over 20 years, for The Times, The Observer and the London Evening Standard. He does not need to be formally recognised as a journalist at Pattaya court or any court. There is no recognition system. But of course his credentials can be requested. He has not been barred from reporting any trials. A judge in the case of Andre Machielsen v Drew Noyes said he could sit through the proceedings but ordered him not to take notes. (The judges have been presented with sweet FA) However a full note of the proceedings was taken by representatives of the the plaintiff, as was his right.
FACT: Members of an international television documentary team did film around the Pattaya Provincial Court area on a different date to the ones mentioned above. There were no white ( I presume caucasian) middle aged males – just one old one, er Andrew Drummond.


While restrictions do exist, international and local film crews have filmed in the environs of courts in Thailand and specifically in Pattaya many times. Some of these films are on youtube.


There was an incident and a request to stop filming. No cameras were seized. A request was made on their behalf to interview the chief judge. The team left. Their explanation as to what they were doing was accepted. The interview request is under consideration. The documentary team were filming Andrew Drummond at the court in relation to the operator of the blogspot site.


Drummond keeps a shorthand note of English language proceedings and uses Thai interpreters. What you get on this site will be the truth. The direct quotes will be accurate. If they are ever misheard they will be corrected.


Regular readers will know that already.