FOREIGN POLICE VOLUNTEER LEADER HOB NOBS WITH HELLS ANGEL WHO WAS TOO BAD FOR THE BANDIDOS!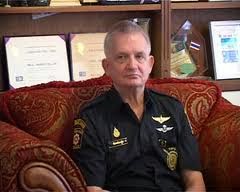 Quite a few readers of our last story about Niels Colov, Thailand's most famous former gangster turned foreign police volunteer chief in Thailand, picked up on our tease picture of the man himself posing with the Bandidos.


And the chief 'Bandido' himself was fellow Dane Brian Sandberg who was kicked out of the 'Hells Angels' in 2012 and kicked out of the 'Bandidos' last month for trying it on with a member's wife.
More notably Sandberg is one of the most violent members of these motor cycle gangs, who have caused havoc in Scandinavia, and more than a few deaths.
It's odd that Sandberg should choose Thailand as a holiday destination.
He was after all a Hell's Angels leader in Copenhagen when his group was responsible for an attack on a Thai Restaurant there; but hey a lot of Britain's former National Front and British Movement members have settled down with bar staff from Pattaya.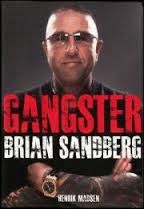 More to the point Sandberg has a record as dark as the tattoos on his arm – which incidentally he has been ordered to remove by the Bandidos.
I'm guessing that Niels Colov has not too much faith in the recent Papal Blessing which was given to him by the Father Ray Foundation, and is flirting with the other side.
But Sandberg is quite familiar with the Versterbro and Norrebro area of Copenhagen, Colov's old stomping ground, where he ran prostitutes and porno clip joints.
Colov is not the only personality posing with the 'Bandidos'. It seems like the locals have given up on the promotion of Pattaya as a family resort – and maybe promoting it as a new hub for foreign criminals.
Technically people with jail sentences should not be allowed into Thailand according to Thai Immigration Law, but as nobody is asked to declare it on the immigration form, nobody knows, and even when these guys get into trouble, it appears it can be paid to be forgotten.
Sandberg's is particularly tasty. He has even a biography in his honour called simply 'Gangster Brian Sandberg'. But as Leader of the Pattaya Police Foreign Volunteers perhaps Colov just wants to know the criminals in his jurisdiction.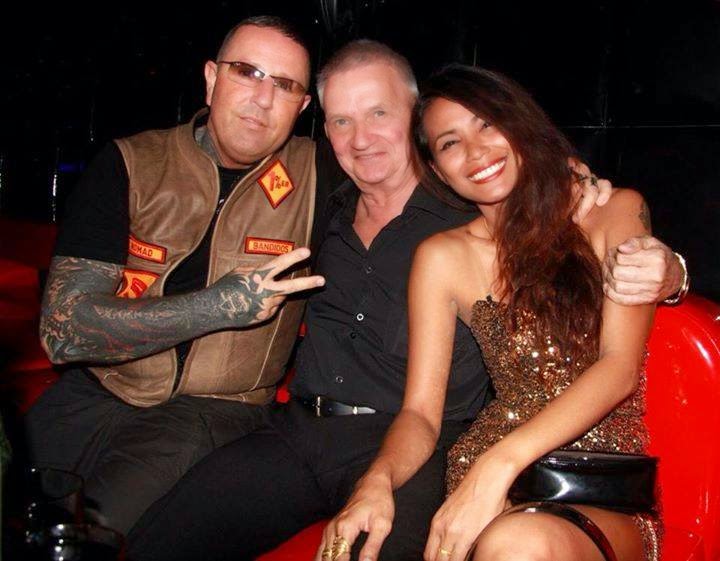 Sandberg, 51, known as 'Gucci Rocker' in 1991 was sentenced to 7 years in prison for trafficking 3.5 kg amphetamine. While in prison he befriended met 'Hells Angel' Rene Nøddeskov Ludvigsen who was doing 16 years for murder and since then he has never looked back, though he has been watching his back ever since. There have been at least two assassinations on him.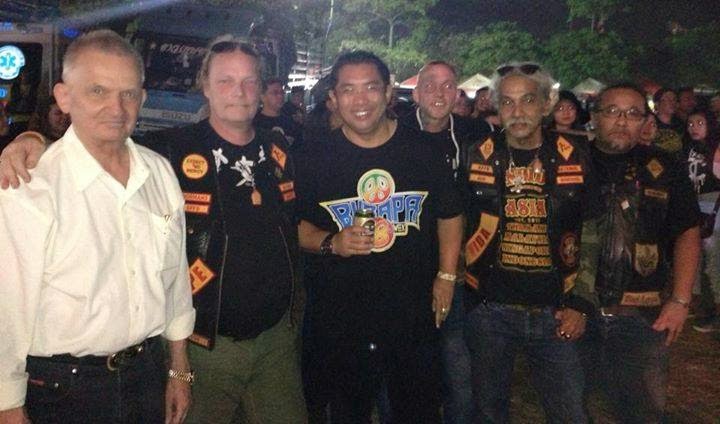 Can anybody spot a Thai politician?
In 2003 he was jailed for 18 months along with other Hells Angels for conspiracy to import 350 kilograms of cannabis into Norway. In January 2010 he was jailed again for possessing cocaine with intent to resell.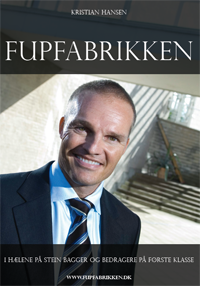 Stein Bagger
He became a body guard to Stein Bagger, one of Denmark's most famous fraudsters who is alleged to have defrauded a total of US$831 million through his company IT Factory – and when Bagger was in jail he allegedly gave Sandberg on advice on how to run a loan shark company.
An attempt was made on his life at the 'Joe and Juice' coffee bar in Copenhagen in 2009 and that was allegedly in retaliation for a Hell's Angels shooting attack on a Thai restaurant on Halmtorvet.
Later the same year another attempt was made on his life at the 'Sticks'n'Sushi restaurant in Hellerup, Copenhagen. He survived but a colleague was shot in the head.
He was arrested in May 2010 and a massive sweep by Danish police against biker gangs. He was charged with two attempted murders.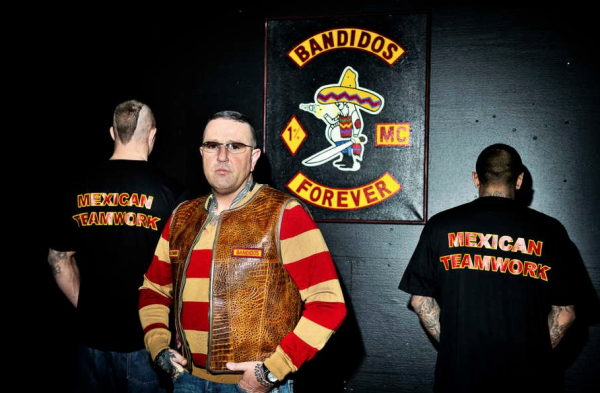 Some 16 bikers went down for a total of 135 years and Sandberg's sentence for attempted assassination was 11 years 6 months – but after serving two years four months he was acquitted on appeal. But he was convicted of ordering a club assault.
Niels Colov in his days in gangland Vesterbro was merely done for offering violence and duress to prostitutes, vandalism, and receiving stolen goods.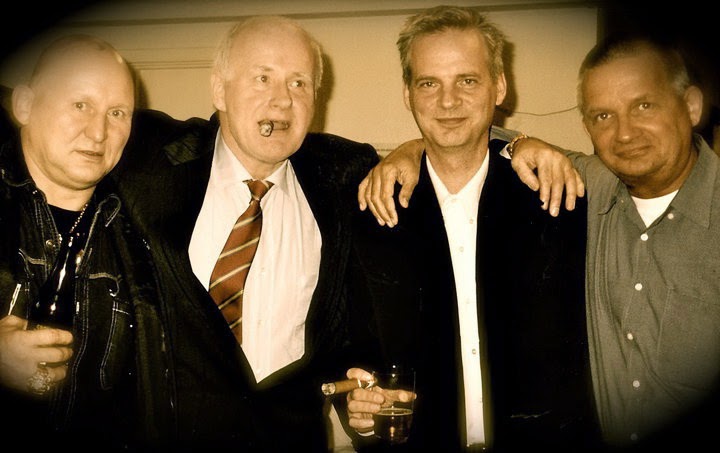 Lone Fristrup Jensen and Leon Owild to the left Niels Colov on the right
Among is mates was career criminals Lone Fristup Jensen and Leon Owild who he has kept in close contact with.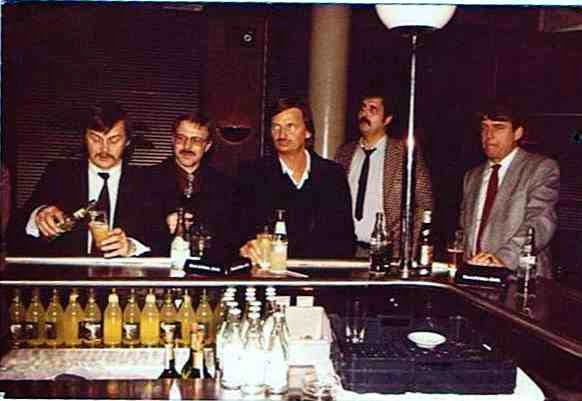 Colov and his mates way back in his Vesterbro days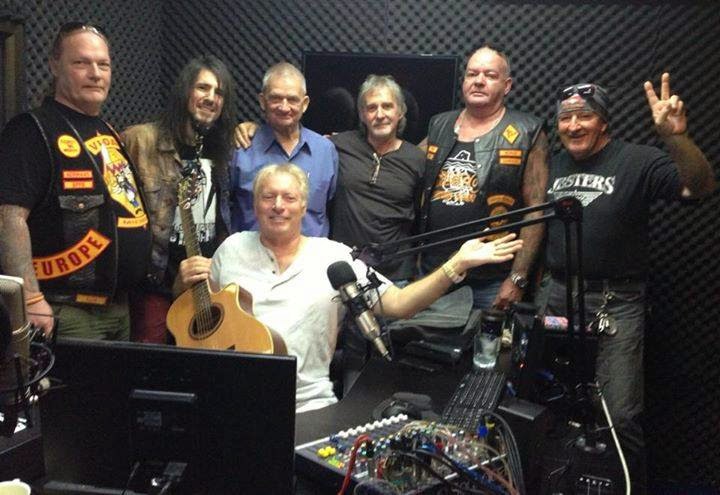 So that's what happened to Barry Upton