Rogue's Gallery is ruining business of fake lawyer and fake Royal Marines Office'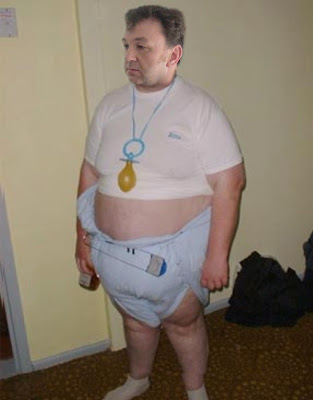 THREE YEARS!
Phoney officer and a gentleman Brian Goudie is suing British journalist Andrew Drummond again for criminal libel and libel under the Computer Crime Act. This time he claims that photo-shopped pictures of him in amusing situations has damaged his credible legal business.
The pictures some of which people have adopted as their Facebook profile show him in among other things, a wig and gown and a Royal Marines uniform – after he claimed both to be a Royal Marines Captain and Barrister-at-law.
He has announced on his website that Andrew Drummond could go to jail for three years on each picture, er; that's his legal opinion.
Goudie, better known in Australia as convict Brian Goldie, from Falkirk, Scotland, has taken four cases against Drummond in the Pattaya Provincial Court. Two have already been dismissed. The next is scheduled for November 6th.
Goudie will not be there. He has asked fellow Scot David Hanks, former proprietor of the Masquerades Brothel in Keysborough, Melbourne, to stand in for him and refuse to answer questions about him as a career con-man under the name Brian Goldie.
Drummond will also not be there as he will be at the Foreign Correspondent's Club of Thailand on a panel with Supinya Klanyarong and Dr.Wyn Ellis discussing libel and the Computer Crime Act.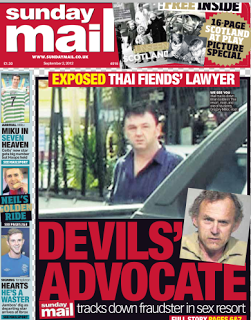 If you want to go you should book early. This will also be a wonderful opportunity to meet the legendary Drew Noyes who has booked a table for three and who hopefully will be heckling throughout the programme.
Goudie is currently in the Pattaya Courts for falsely pretending to be a lawyer, and also, while falsely pretending to be a lawyer, he defrauded a 75-year-old American woman out of US$300,000 which she paid him to get her son out of jail where he was awaiting trial on child sex abuse charges.
Left and below is the story in the Sunday Mail Brian Goudie will not sue over, as he will be told to get on a bus, and below that are some of the photo-shopped pictures of the wee bampot.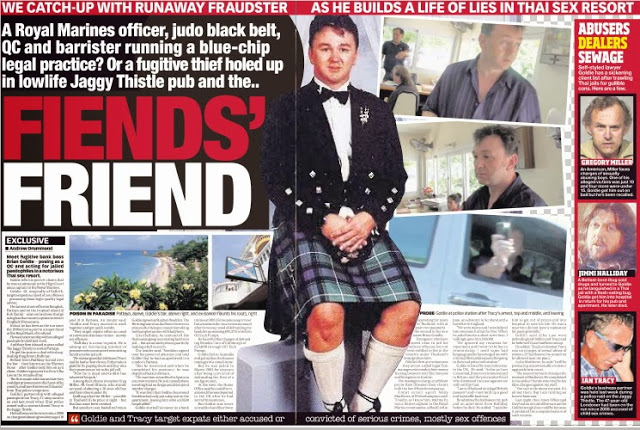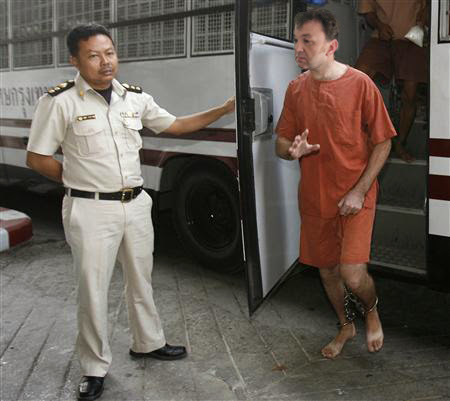 Three years!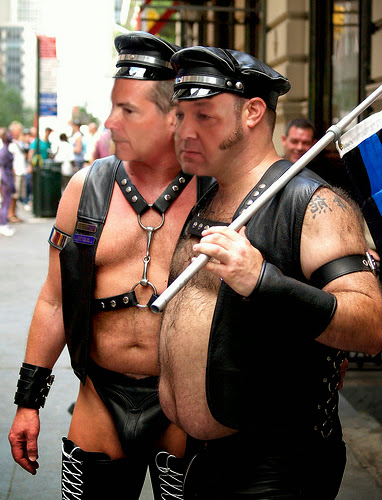 Six years – there were two of these!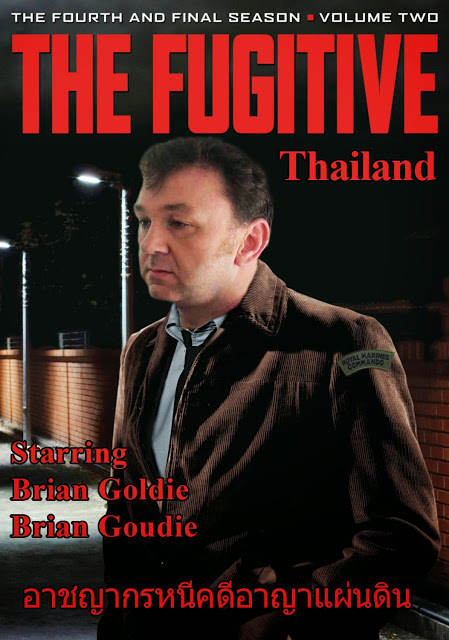 Three years!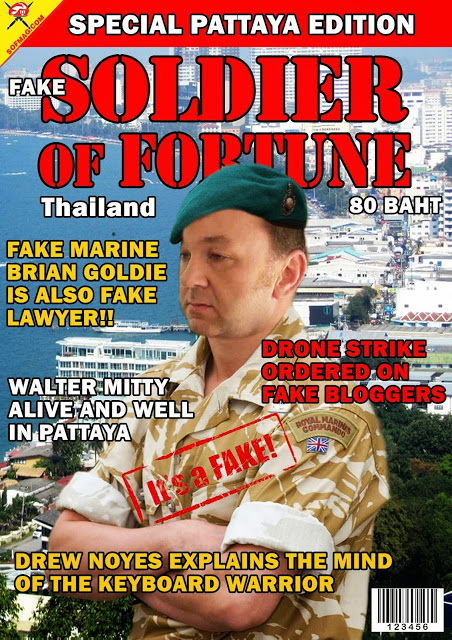 Three years!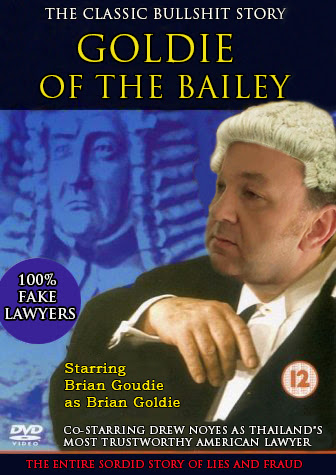 Three years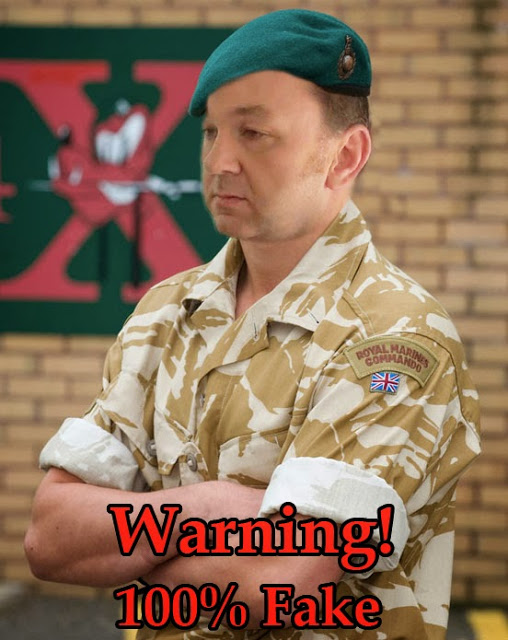 Three years!

Sounds like Drummond is going to get life!
And finally – Can these guys sue too?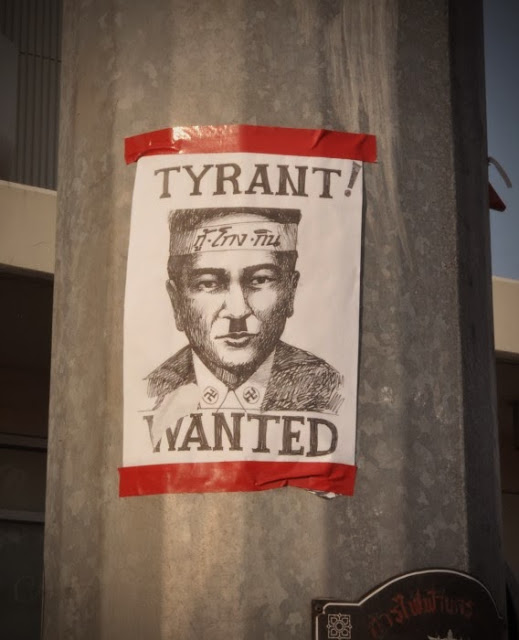 Former Thai PM Abhisit Vejjajiva as Adolf Hitler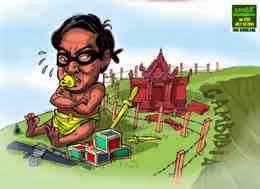 Abhisit in nappy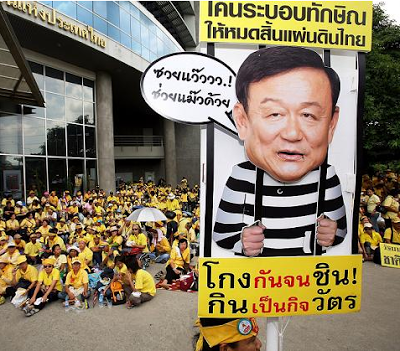 Thaksin jail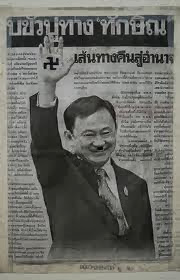 Former PM Thaksin Shinawatra as Hitler

Below: The film 'Men in Suits and Influential People' will be shown at 6.15 pm before
the start of the programme.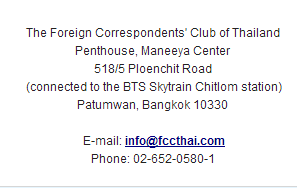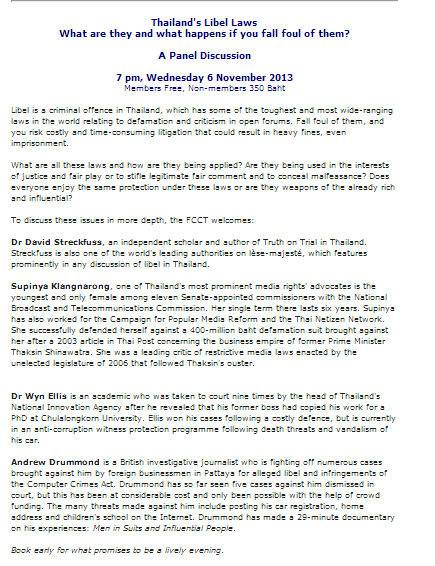 From the FCCT bulletin – actually the film 'Men in Suits and Influential People' will be
shown at 6.15 pm prior to the panel discussion.