And – Is Drew Noyes'
wife becoming a Russian Oligarch?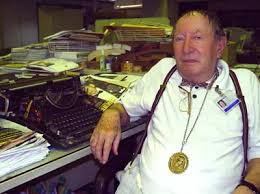 T.I.T. (This is Thailand) the catch phrase of one time Bangkok Post go-go bar correspondent Bernark Trink has now become an official Thai company with links to controversial Pattaya 'businessman' Drew Noyes.
But Trink is not on the board. He has had to surrender his title as Thailand's most controversial American to Mr Noyes.
The company has been created through his wife, or at least the person he refers to in court as his wife, Wanrapa Boonsu. I am unable to say what the company's activities are at the moment but I am sure it is not joking at Thailand's expense.
Trink, whose column went by the wayside years ago when the editors at the Post realised it was no longer politically or sexually correct, used the expression to record his exasperation at some of the events in his 'Land of Smiles'. He signed off his columns with 'But I don't give a hoot'
In line with Drew Noyes' plans to get into the Russian
business sector perhaps, his common law wife Wanrapa Boonsu is now also the proud
director with two Russians of some sort of music company, or is it?
Along with นายโอเล็ค
โทโกบิทสกี้ (Mr Oleg
Togobitski).นายโอเลค
บุคซ่า (Mr Oleg
Bugasa) she is now the Director of Music Pro. Co Ltd., 325/25-26 M. 10 Soi
13/3, Nong Prue, Bang Lamung, Chonburi. (Capital 4 million baht registered in
July)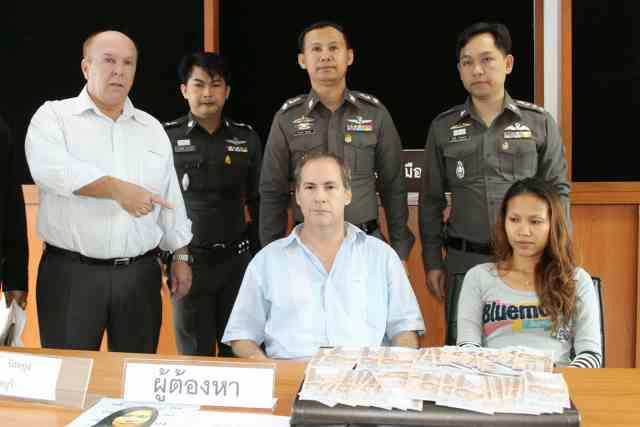 Drew Noyes and Wanrapa Boonsu at a press conference announcing their arrest for the attempted extortion of
the Thonglor Clinic, Jomtien.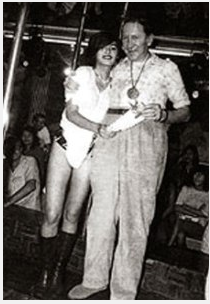 Trink and his signature trousers
from a 'Brief History of Soi
Cowboy'
This also happens to be the same address as, surprise,
surprise, The Cupid Club Limited, and another company called Sam Khong Bee Co
Ltd.
She also appears to be on the board of
Jimmy Consultant Company Limited.
Could this be related to Jimmy International Co. Ltd., the
company taken over by phoney lawyer Brian Goudie from former drugs trafficker
Jimmy 'Doc' Halliday, which owns the now defunct 'Jaggy Thistle' pub in the
Jomtien Complex. Wanrapa is the sole director. Oh what a web we weave.
Oh and let's not forget the company she owns with David
Hanks and A.D.L Solutions and Happy Series Ville – How do you dream up a name
like that? The latter companies are all
registered at the address of One Stop Service Center which she owns with Drew
Noyes.
Hanks appears to have already tried connecting with the Russian community and his passport has been seized as a result. A Russian money lending operation, with which he was allegedly connected allegedly seized passports of Russians who were unable to meet high interests rates.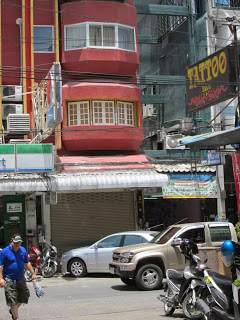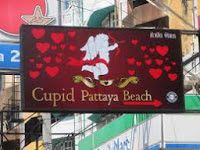 Drew Noyes' creation 'Cupid's' is still waiting to open in 13/3 Pattaya despite being three years into a ten or 12 year lease. A lot of money has been spent on this venture and a similar one in Soi 7 Jomtien Beach with Noyes and Hanks buying up chrome poles at Pattaya auctions. Without promoting it too much is has action on three floors, bar, massage rooms, club. closed circuit TV, put together by cheap Burmese labour. Well actually there's no action yet.
Picture of Trink: Stickman