DREW NOYES DEFAMED SEASONAL SANTA – claim.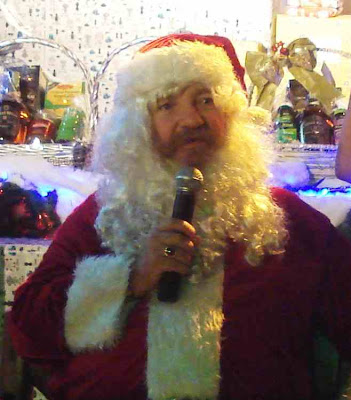 (Photo Santa Andre Machielsen)
-American 'businessman' Drew Noyes defamed a seasonal Santa Claus by putting a statement on the net describing him as a drugs dealer, a libel court heard in Pattaya today.
Hearing that the Pattaya City Expat Clubs talked about putting an internet warning about him, Noyes blamed the wrong person for setting up a website called noyeswatch.blogspot.com and posted that Andre Michaelsen, the club's chairman, was a convicted drugs dealer and banned from travelling to the United States.
But Michaelsen, 65, yesterday claimed the claim was a gross libel and had driven customers away from his Pattaya security business – Master Safety.
He said he had previously been a friend of Noyes, who had once asked him 'What was the wildest thing I ever did'.
"I told him when I was nineteen I was arrested in Holland for possessing 5 grams of weed.
"Drew Noyes twisted the information I shared with him and made me look like a criminal.
"This damaged my reputation and my company. Two people cancelled projects. One client asked me to clear my name in court first first."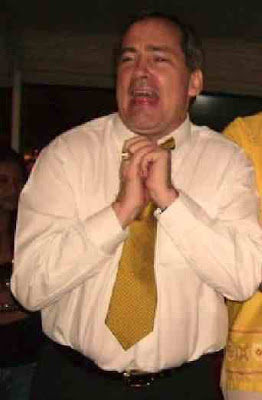 Drew Noyes
In regard to the possession of 5 grams of cannabis Machielsen said he was put on probation pending a court case and when the case came up no further sentence was given. Three months later it became legal to smoke cannabis in the Netherlands.
He had never been blacklisted from America. But once he had been turned away for not having a visa so he went back got a visa, and returned the following week.
He said he had not started the noyeswatch internet blog but there had been discussion among members of the Pattaya City Expats Club of which he was Chairman.
"Drew Noyes had a lot of problems with money and it was our objective to warn people."
Question: "What were the problems Drew Noyes had?"
"There were many. In the beginning it just started with condos"
"Did anyone offer a plan to make a blog?"
"It was talked about but no conclusion (was arrived at)"*
Earlier the court heard from Aree Jivorarak, Director of the Ministry of Information and Communication Technology Crime Suppression Computer Division that Drew Noyes was the same person who posted on the noyeswatch.blogspot page using the email drewnoyes@gmail.com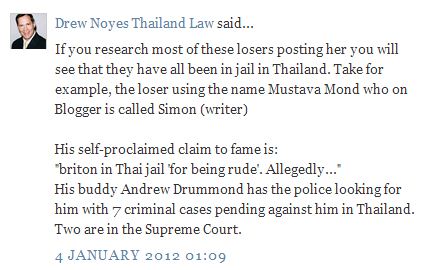 A Noyes comment on the noyeswatch.blogspot site. There never were 7 criminal cases.
And I have not got a clue who Mustava Mond is.
And Thor Halland, 45, a British member of the Pattaya City Expats Club, told the court that Drew Noyes had told him that Machielsen had been arrested for drugs.
There had been a meeting of the Pattaya City Expats club which was about building a blog about Noyes "to talk about the bad side of the defendant and to warn foreign retirees about the defendant's companies." No decision was taken he said.
Drew Noyes runs P.A.P.P.A Co. Ltd, a supposed law office and founded and remains the main mover behind the Pattaya Times newspaper.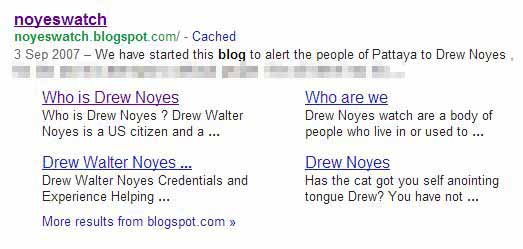 Google search result for noyeswatch
"The reason I wanted to create the blog is because I thought it was funny thing. I wanted to warn my friends and people in Pattaya that the defendant did not talk the truth.
"It was ridiculous that the defendant could create any fiction. I was not damaged (by the blog) but the plaintiff (Machielsen) was."
The trial continues: Drew Noyes will take the stand on Monday.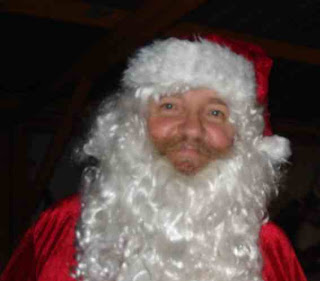 Ahem. No eyes glazed here. When he was 19 Andre
Machielsen went to the US to see the Maharishi Yogi
The name Andrew Drummond came up repeatedly throughout the cross examination of both Thor Halland and Andre Machielsen
Andre Machielsen
Q:Are you close friends of Andrew Drummond?
A: No not close friends?
Q: Do you read his blog?
A: Yes. All the time, Its a news site. Its about crimes in Thailand
Q: There's an article (on andrew-drummond.com) that says you are a drugs dealer.
A: No. Drew Noyes said I am a drugs dealer.
Q: Have you ever asked Andrew Drummond about this?
A: He's a journalist and he was reporting on Drew Noyes.
Q: How does Andrew Drummond know that Drew Noyes wrote the comment?
A: Because of the M.I.C.T. We found out it was him. Andrew Drummond is a crime reporter and just copied the comment.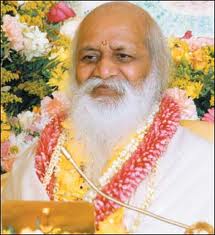 Mahrishi Yogi – an uncanny resemblance
Q: Did you know that Drew Noyes is suing Andrew Drummond in four cases?
A: I don't know the details.
Q: Is this the comment copied from Drew Noyes (shows www.andrew-drummond.com this page)
A: The reporting ot Andrew Drummond comes from the comments of Drew Noyes
Q: Have you given Andrew Drummond any evidence to refute Drew Noyes's comments.
A: No because my lawyer wanted to use the evidence for a court case.
Thor Halland


Q: Moreover Mr. Andrew Drummond wrote and posted the message on (his) website that the defendant (Noyes) is the person who post the message that the plaintiff is a 'narcotic trader' and the plaintiff never sued Andrew Drummond for libel.
A: In Mr. Andrew Drummond's website he wrote that Noyes is a person who alleged that Machielsen was involved in narcotics. It just refers to the message that Noyes left.
NB: While Drew Noyes has filed 3 cases against Andrew Drummond they have yet to be accepted by the court.
* Andre Michaelsen was in fact earlier a defender of Noyes against allegations made by members of the Pattaya City Expats Club over notably the condo issue. This was when Noyes sold PCEC members units of the National Housing Authority in Keha Mansions where the Pattaya Times is based. He agreed to return funds only when police action was threatened, say the victims in affidavits..