THE PATTAYA TRUTH – OUT AT LAST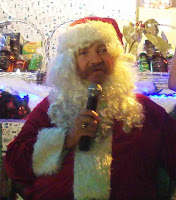 A libel case brought by Pattaya businessman Andre Machielsen against Drew Noyes, the city's most famous American was today dismissed by a judge at the Pattaya Provincial Court on the grounds of insufficient evidence.


Drew Noyes, the founding father of the prestigious Pattaya Times, and one of Thailand's foremost experts on libel law (according to his website) left the court smiling.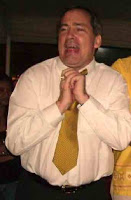 Machielsen a seasonal Santa Claus in Pattaya, who runs a security business, and is sick to death of being called a 'Seasonal Santa', claimed Noyes libelled him by describing him as a 'drugs dealer' in an email to a noyes google blogspot site.
Noyes, 57, who claims to have spent 14 years in the service of the King of Thailand, claimed that his email could have been hijacked by any one of his employees.
Fuller report to follow. But who is the mysterious man posing as Drew Noyes on G-Mail – and have you had an email from him? – Please send them in to drummondnews at gmail.com
COMING SOON – EXPOSED THE ANGRY G-MAN – AND HIS BAT CAVE.
No comments insulting the judiciary or of course Drew Noyes, one of the most reassuring and credible Americans to have made Thailand his home, will be accepted. We hope of course that Drew Noyes wrote in this email to clients in 2011 is not suggesting what it, well appears to suggest.