(Pic: 'The truth is the truth')


'The Truth Is The Truth' – says accused man.




Dutch television has been screening a recent video of the alleged 'Evil Man of Krabi' denying he had anything to the brutal rape attack on a 19-year-old Dutch model in Ao Nang on her 19th birthday.
The clip below would almost have come from Thai television.
The alleged attacker Chumpol Khaonuang from Koh Phangan, claims he will prove in court that he did not attack the model and his lawyers have applied to the court to have the young women to return to Thailand so she can be questioned.
The model identified Chumpol as the man who beat her brutally before raping her after she accepted his lift back from her birthday celebrations in a bar in Ao Nang.
Her angry father furious that police took so long to catch her attacker and then that he was given bail wrote and performed the song 'Evil Man from Krabi' which went viral on you tube.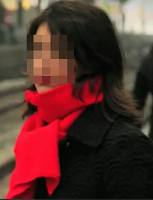 The controversial case was marred by a senior police officer suggesting that as she had eaten with her attacker she was 'up for it'.
A subsequent police video backfired and the RTP had to call in professionals to help with damage limitation.