IT'S NOT RAPE IF SHE 'HAD DINNER WITH A THAI MAN'? – (Updated 20.20)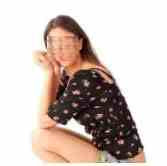 Clumsy attempts to mend Thailand's image, after a video about the rape of a 19-year-old Dutch model in the Thai Province of Krabi went viral on the internet, looked set to backfire today.
This follows a statement by Tourism Minister Chumphol Silapa-archa, who was today reported in the Nation newspaper in Bangkok as saying the incident at the end of July could not be considered rape.
And the reason he gave for making that statement was that Police Major General Loi Inghaphairoj stated: "The woman had dinner with the Thai suspect and a foreign man. Later she told the foreign man to return to the hotel before heading off with the suspect."
If that statement is true there are fears that some authorities may have taken a 'sulking' attitude to the music video 'Evil Man in Krabi' and are now actively supporting the defendant.
But worse it confirms some people's worst fears that Thai police believe that eating or drinking in the company of a Thai man is tantamount to an invitation to sex.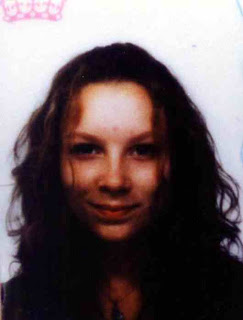 Kirsty Jones
No such statement has come from the Thai police since the rape and murder of Kirsty Jones in a Chiang Mai guest house in 2000.
Then there was a furious foreign backlash after a police officer in the investigation was quoted as saying Ms. Jones, aged 23, was a probably a willing participant to sex and only only objected when her attacker began to anally rape her.
Her attacker has never been found.
The Nation in Bangkok also reported Suwat Sitthilor, the permanent secretary of the Tourism and Sports Ministry, as saying: "I am now consulting with the Information and Communications Technology Ministry about the possibility of blocking the video from being viewed in Thailand."
And he said a video clip promoting Thailand as a tourism destination will be produced and distributed among ambassadors of many countries, including the Netherlands, Australia, UK and China.
Krabi police may also be making their own video to present their side of the case.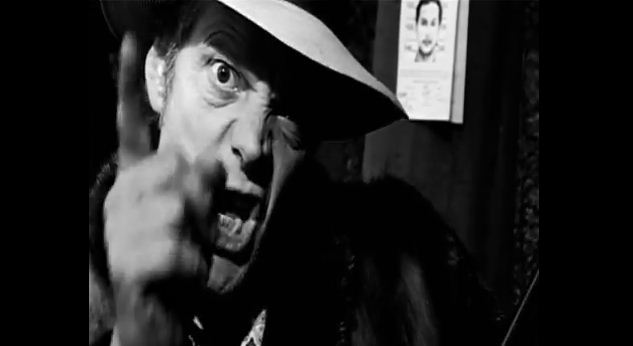 In fact the established facts are that the father of the Dutch model has never actually attacked the Royal Thai Police. This news line has only appeared in the Thai media.
What he has attacked is the Thai justice system which provides easy bail for people charged with serious offences.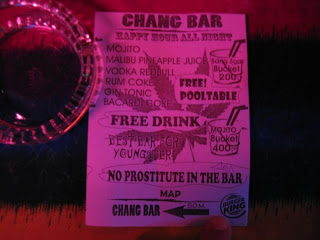 No prostitutes sign at Chang Bar Ao Nang
Further, on the night in question the Dutch model went out to dinner with her boyfriend – not a foreigner and the tourist guide charged with raping her.
The boyfriend left the Chang Bar in Ao Nang early because he was tired and his girlfriend, who was celebrating her 19th birthday, said she felt safe to return home later on her own.
The girl's father has not promoted his video in Holland. He said this was a Thai issue.
"I have been asked but refused to give interviews to television news shows and chat shows in Amsterdam. I just want justice for my daughter."
He is expected to make a statement later today. It is understood he is aware of the latest allegations made by the Tourism and Sports Minister and Royal Thai Police and it is not beyond the realms of possibility that he might now be composing another song about attitudes to rape and sexual abuse.
In the case of media coverage of foreigners being attacked in Thailand – notably a case where a young international school teacher was attacked on the Sky train in Bangkok after breaching rules and bringing balloons along with his six year old daughter, and another where a jet ski boss was caught in Phuket ripping of British Royal Marines – there is often a media fuelled backlash against foreigners.
(Thai understanding of the west and western tourists' understanding of Thailand is incongruous at the best of times. At some level Thai men think all foreign women are 'up for it' and western men vice-versa in regards to Thai women. This seems to be confirmed to some by Thailand's thriving sex industry, western pornography, and from the Thais point of view the loose behaviour 'in public' of many western tourists and some local foreign residents.)
The plan to block the video to Thai viewers could send the already viral video through the roof as foreigners log in to see what the fuss is about. Most people in Thailand following this story have already seen it.
This morning the video had received some 333.000 hits.
The plan by the Tourism Ministry to supply promotional videos to Embassies is unlikely to have any affect. A foreign diplomat spoken to last night said that the Thai official reaction to this case was 'quite shocking'.
He added: "What's appearing in the press is not the same as what is appearing on YouTube and Thai internet forums where most Thais appear to be supportive of the father."
There are however fears that the backlash may result in the acquittal of the suspect, a tour guide from Koh Phangan in the 'national interest'. While the young woman has made a statement in court and the suspect has been identified, caught on CCTV, and DNA tests taken – the DNA results have yet to come back from the Police Forensic Laboratory.
Statement of Boyfriend
On the 27th of July we went to Chang Bar around 11.30 to celebrate Xxxx's upcoming birthday. Around 2 am we walked outside and I went to fetch the scooter.
At the time Xxxx was waiting next to a big tree opposite Chang Bar. As I came back with the scooter I saw a Thai guy sitting next to her. Xxxx had decided to stay longer as I was tired and went back to my guesthouse to sleep.
"The next morning around 9 am I was woken by the owner of Nature View guesthouse telling me that the hospital was on the line and wanted to talk to me.
"The nurse/Dr told me that I must go to the emergency room ASAP.
"As I walked into the Emergency Room xxxx was sitting on the hospital bed crying and very traumatised. I asked what went wrong and she said 'I was raped'.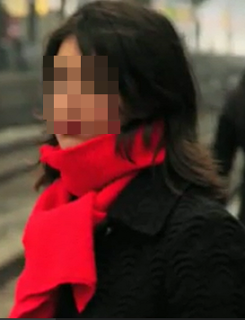 "Besides that, I recognised that she was not only raped but beaten too as her right side of her face was swollen up with a dark shaded blue undertone . Her upper lip was swollen severely.
"She told me that in the early hours of the morning around 3 am she got a lift with the Thai guy she was talking to as he offered to take her home.
"When she realised that he was driving the wrong way she asked him to stop, said thank you and that she would walk herself.
"When she got of the scooter the Thai guy grabbed her and pulled her further away from the road and threw her down on the ground.
"He overpowered her. She said if she didn't stop fighting him he would've killed her, as he was very aggressive and was beating the last energy out of her until she was very weak.
"After he raped her he got on his scooter and drove off. Xxxx got help from some locals nearby and got taken to the Krabi Hospital".

The Netherlands Embassy is monitoring the case.
The accused has removed all his photographs from his Facebook page.
Meanwhile the Bangkok Post again ran a report saying that tourism was affected in Krabi and that police said the video was 'not very accurate' – although it did not stipulate the innaccuracies.
Despite many murders and rapes Thai tourist arrivals continue to rise year on. The only recent slumps came after the Tsunami 2004 (but only Phuket and Khao Lak were affected), during SARS, Avian Flu when Bangkok International airport was blockaded, and the eruption of the Icelandic volcano, which caused international flights to be cancelled.
UPDATE: The young woman's father said from Amsterdam tonight that in the light of a 'hallucinatory' statement made at Ministry level in Thailand he was now seeking advice from his own government which has been monitoring the case. He had been invited to take part in a major programme in Holland early next week and was now considering it. While his own government had not taken action, he said, he had been informed that the Swedish government was issuing a travel warning in relation to Krabi.