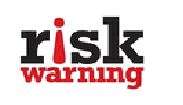 BUT DEVELOPERS ARE KEEPING SCHTUM!


+ HARLEQUIN'S THAI FOOTPRINT

British investors, who brought property in Pattaya when it was being promoted by David Ames of the Harlequin Property Group and never got it, are encouraged to contact the Serious Fraud Office in London.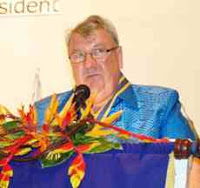 Haughton
While most of its problems are in St Vincent and Barbados in the Caribbean several Harlequin 'You just can't lose' projects were started in Pattaya under the auspices of Harlequin (Thailand). These were later taken over by Richard Haughton, of Thai Property & Media Exhibition Co. Ltd.(TPME).
Legal battles are under way in Thailand with cases being pursued by buyers who never got their properties – particularly in Emerald Palace condominium on Pratamnak Hill, Pattaya.
The property is, as is the local custom, in the name of a different company altogether which is seemingly controlled by a Bangkok law firm.
In any case buyers found that having paid their properties were hawked to the Kasikorn Bank for a 71 million baht loan.
You can contact the Serious Fraud Office who are enquiring into how Essex, U.K. based Harlequin sold their schemes as a SIPP (self Invested Personal Pension) scheme by filling in the form linked here.
There is also a Harlequin Investors site here and below is a press release by Risk Warning, one of the legal companies representing Harlequin Investors.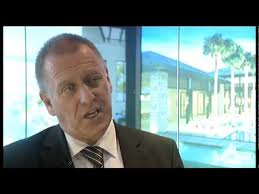 Ames
Meanwhile the Financial Times is reporting that:


'Law firms Kobalt Law, Carter Lemon Camerons and Regulatory Legal have been inundated with calls from investors for advice over their Harlequin holdings'.
PRESS RELEASE – RISK WARNING
Investors who put their faith in Harlequin are still left in a vacuum
Investors clamouring for answers from Harlequin, the beleaguered Essex-based overseas property company, say the silence from the company is conspicuous. This was the overwhelming response to a survey of over 150 investors conducted by Risk Warning, the law firm specialising in class actions on behalf of distressed investors. The key findings of the survey (attached) reveal that –
Investments sold as 'low risk'
Contractual completion dates for properties they purchased through the Harlequin Property Scheme between 2008-10 were not met by two thirds of those surveyed
In cases where mortgages were taken out by investors and Harlequin promised to support the mortgage interest payments, 50% said they were not up to date
40% of investors asked for their money back from Harlequin but only two have had the money returned
45% of investors were told the Harlequin investments were low risk and a further 40% did not receive a description of the investment risk
Since 2006 all the investors surveyed have been paying into the Harlequin scheme by cash, through their pension scheme, or by remortgaging their existing properties. In a fast deteriorating situation surrounding Harlequin, which was to have been the subject of a cancelled BBC Panorama programme on 25th March, developments include –
Severe problems with interest payments on borrowings due under the terms of Harlequin's agreement with investors
An FSA alert questioning the suitability of advice given by advisers who recommended Harlequin as an appropriate pension-based investment
An investigation by the Serious Fraud Office and Essex Police who are seeking information from investors in Harlequin schemes in the Caribbean and elsewhere
The decision by TailorMade Independent (TMI), a leading IFA and Harlequin distributor to stop taking SIPP investments in Harlequin
The resignation of Harlequin's recently appointed accountant, BDO Stoy Hayward
Commenting on the findings of the survey, Risk Warning's Gareth Fatchett says: 'What is clear to us is that investors are unnerved by the lack of information from Harlequin, causing fear, doubt and uncertainty about the safety of their investments. We believe that the responses we have had to our survey are indicative for thousands of Harlequin investors up and down the country. We have also set up meetings in Manchester, Birmingham and London for investors who are seeking answers to delays with Harlequin projects.'
Mr Fatchett continues: 'Amongst a whole range of accounting and governance issues, questions we are asking include –
Why SIPP investments appear to have been made before the land was owned by Harlequin?
Why agents seem not to have confirmed the land position or obtained information on the Caribbean company before they sold the investments?
Why due diligence undertaken by SIPP trustees and advisers appears not to have included basic checks into Harlequin's accounts for their Caribbean companies?
'There is no time to lose', urges Mr Fatchett, 'particularly if you are an investor in Harlequin Property SVG Ltd, Buccament Bay Resort or other Harlequin resort development companies. We strongly recommend that you review your legal position now so that claims can be set in motion to safeguard your money. We are asking investors to complete a short questionnaire and provide relevant information about their Harlequin investments. Risk Warning will review this information to help us determine the next steps, including possible professional indemnity insurance claims.'
HARLEQUIN – THAILAND – & ASSOCIATES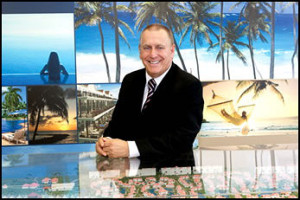 Ames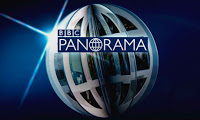 Matthew Chapman, the producer of a BBC Panorama programme, who has since resigned, and whom Ames is now threatening with a criminal prosecution for offering a bribe to an Harlequin Associate, asked me to provide the links between Harlequin's business in Thailand to David Ames. This was kindly done for me.
Nevertheless Panorama were much more interested in the Caribbean, as was the Mail on Sunday, because that is where most of the money has gone.
The following are the Harlequin Companies in Thailand which are shown to be still active and a few other connections.
31/01/2549
0205549003404
Active
HARLEQUIN PROPERTY (THAILAND) COMPANY LIMITED
329/2 MU 12 NONG PRUE BANG LAMUNG CHONBURI
01/03/2549
0205549006896
Active
HARLEQUIN PROPERTY (ASIA) CO.,LTD.
64/38 MU 4 NONG PRUE BANG LAMUNG CHONBURI
28/06/2549
0205549018312
Active
HARLEQUIN PROPERTY (MAINTENANCE) CO.,LTD.
64/39 MU 4 NONG PUE BANG LAMUNG CHONBURI
28/07/2549
0205549020813
Active
HARLEQUIN PROPERTY (RENTAL) CO.,LTD.
143/84-85 MU 12 NONG PUE BANG LAMUNG CHONBURI
31/07/2549
0205549020953
Active
HARLEQUIN PROPERTY (FURNITURE) CO.,LTD.
143/84-85 MU 12 NONG PUE BANG LAMUNG CHONBURI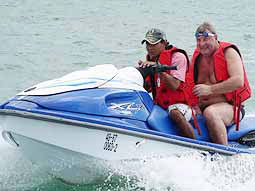 Haughton (right)
0205549003404
บริษัท ฮาลีควิน พร็อพเพอร์ตี้ (ไทยแลนด์) จำกัด
บริษัทจำกัด
31/01/2549
ยังดำเนินกิจการอยู่
4,000,000.00
143/84-85 หมู่ที่ 12 ต.หนองปรือ อ.บางละมุง จ.ชลบุรี
70101 การให้เช่า การขาย การซื้อและการดำเนินงานด้านอสังหาริมทรัพย์
นายริชาร์ด พอล ฮอตัน (Mr Richard Paul Haughton)
นายเดวิด เอ็ดเวิร์ด เอมส์ (Mr David Edward Ames)
นายริชาร์ด พอล ฮอตัน ลงลายมือชื่อ,และประทับตราสำคัญของบริษัท
0205549006896
บริษัท ฮาลีควิน พร็อพเพอร์ตี้ (เอเซีย) จำกัด
บริษัทจำกัด
01/03/2549
ยังดำเนินกิจการอยู่
1,000,000.00
64/38 หมู่ที่ 4ต.หนองปรือ อ.บางละมุง จ.ชลบุรี
70101 การให้เช่า การขาย การซื้อและการดำเนินงานด้านอสังหาริมทรัพย์
นายริชาร์ด พอล ฮอตั้น (Mr Richard Paul Haughton)
กรรมการหนึ่งคนลงลายมือชื่อและประทับตรา,สำคัญของบริษัท
Ames with David Thompson – the
Barbados Prime Minister

(Video: Richard Haughton installed as President of Pattaya Jomtien Rotary Club)
0205549018312
บริษัท ฮาลีควิน พร็อพเพอร์ตี้ (เมนทิแนนซ์) จำกัด
บริษัทจำกัด
28/06/2549
ยังดำเนินกิจการอยู่
2,000,000.00
64/39 หมู่ที่ 4ต.หนองปรือ อ.บางละมุง จ.ชลบุรี
74922 บริการรักษาความปลอดภัย
นายริชาร์ด พอล ฮอตัน (Mr Richard Paul Haughton)
นายเดวิด เอ็ดเวิร์ด เอมส์ (Mr David Edward Ames)
นายริชาร์ด พอล ฮอตัน,ลงลายมือชื่อและประทับตราสำคัญของบริษัท
ไทย,2,1020000.00,51.00;อังกฤษ,2,980000.00,49.00
0205549020813
บริษัท ฮาลีควิน พร็อพเพอร์ตี้ (เรนทัล) จำกัด
บริษัทจำกัด
28/07/2549
ยังดำเนินกิจการอยู่
2,000,000.00
143/84-85 หมู่ที่ 12 ต.หนองปรือ อ.บางละมุง จ.ชลบุรี
70101 การให้เช่า การขาย การซื้อและการดำเนินงานด้านอสังหาริมทรัพย์
นายเดวิด เอ็ดเวิร์ค เอมส์ (Mr David Edward Ames)
นายริชาร์ด พอล ฮอตัน (Mr Richard Paul Haughton)
กรรมการหนึ่งคนลงลายมือชื่อ,และประทับตราสำคัญของบริษัท
0205549020953
บริษัท ฮาลีควิน พร็อพเพอร์ตี้ (เฟอร์นิเจอร์) จำกัด
บริษัทจำกัด
31/07/2549
ยังดำเนินกิจการอยู่
2,000,000.00
143/84-85 หมู่ที่ 12 ต.หนองปรือ อ.บางละมุง จ.ชลบุรี
36100 การผลิตเครื่องเรือน
นายริชาร์ด พอล ฮอตัน (Mr Richard Paul Haughton)
นายเดวิด เอ็ดเวิร์ด เอมส์ (Mr David Edward Ames)
กรรมการหนึ่งคนลงลายมือชื่อ,และประทับตราสำคัญของบริษัท
Richard Paul Haughton:
0205546001231 [Carnoustie Construction Co., Ltd.] บริษัท คาร์นูสที คอนสตรัคชั่น จำกัด
บริษัทจำกัด
24/01/2546
ร้าง
2,000,000.00
114 หมู่ที่ 6 ถนนสุขุมวิท ต.นาเกลือ อ.บางละมุง จ.ชลบุรี
45201 การก่อสร้างอาคารทั่วไป
นายไมเคิล จอห์น เทอร์ฟิน (Mr Michael John Turfin)
นายริชาร์ด พอล ฮอตัน (Mr Richard Paul Haughton)
กรรมการสองคนลงลายมือชื่อร่วมกัน และประทับตรา,สำคัญของบริษัท
ไทย,5,1340000.00,67.00;อังกฤษ,2,660000.00,33.00
0205549016310 [Chang Gardens Co., Ltd.] บริษัท ช้าง การ์เด้นส์ จำกัด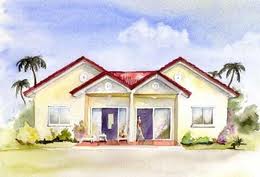 Chang Gardens, ahem.
บริษัทจำกัด
05/06/2549
ยังดำเนินกิจการอยู่
10,000,000.00
386 หมู่ที่ 6 ต.นาเกลือ อ.บางละมุง จ.ชลบุรี
70101 การให้เช่า การขาย การซื้อและการดำเนินงานด้านอสังหาริมทรัพย์
นายบุญชัย ลิ้มสวัสดิ์วงศ์ (Mr Bunchai Limsawatwong)
ริชาร์ด พอล ฮอตัน(Mr Richard Paul Haughton)
กรรมการหนึ่งคนลงลายมือชื่อ,และประทับตราสำคัญของบริษัท
0205549030568 [Rialto Holding Co., Ltd.] บริษัท ริแอลโท โฮลดิ้ง จำกัด
บริษัทจำกัด
06/12/2549
ยังดำเนินกิจการอยู่
2,000,000.00
143/84-85 หมู่ที่ 12ต.หนองปรือ อ.บางละมุง จ.ชลบุรี
74140 บริการการให้คำปรึกษาทางธุรกิจและการจัดการ
นายริชาร์ด พอล ฮอตัน (Mr Richard Paul Haughton)
นายคาร์ล เกสเนอร์ (Mr Carl Kasner)
กรรมการสองคนลงลายมือชื่อร่วมกัน และประทับตรา,สำคัญของบริษัท
0205550016891 [Snowdon Holdings Co., Ltd.] บริษัท สโนว์ดอน โฮลดิ้งส์ จำกัด
บริษัทจำกัด
07/09/2550
ยังดำเนินกิจการอยู่
1,000,000.00
64/38 หมู่ที่ 4ต.หนองปรือ อ.บางละมุง จ.ชลบุรี
70101 การให้เช่า การขาย การซื้อและการดำเนินงานด้านอสังหาริมทรัพย์
นายริชาร์ด พอล ฮอตั้น (Mr Richard Paul Haughton)
กรรมการหนึ่งคนลงลายมือชื่อและประทับตราสำคัญ,ของบริษัท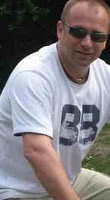 Pearce
0205547015766 [Castle Rock Holdings Co., Ltd.] บริษัท คาสเทิล ร็อค โฮลดิ้งส์ จำกัด
บริษัทจำกัด
11/08/2547
ยังดำเนินกิจการอยู่
1,000,000.00
143/84-85 หมู่ที่ 12 ต.หนองปรือ อ.บางละมุง จ.ชลบุรี
70101 การให้เช่า การขาย การซื้อและการดำเนินงานด้านอสังหาริมทรัพย์
นายนิโคลัส เอ็ดเวิร์ด เพียซ (Mr Nicholas Edward Pierce)
นายพอล ไมเคิล ซาวส์บิวรี่ (Mr Paul Michael Salisbury)
นายเชาวรา ฝอยทอง (Mr Chaowora Foithong)
นายเชาวรา ฝอยทอง ลงลายมือชื่อ,และประทับตราสำคัญของบริษัท
ไทย,3,1000000.00,100.00

0205549020902 [P.V.R.M. Co., Ltd.] บริษัท พี.วี.อาร์.เอ็ม. จำกัด
บริษัทจำกัด
28/07/2549
ยังดำเนินกิจการอยู่
6,000,000.00
143/84-85 หมู่ที่ 12ต.หนองปรือ อ.บางละมุง จ.ชลบุรี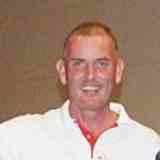 Salisbury
45201 การก่อสร้างอาคารทั่วไป
นายนิโคลัส เอ็ดวาร์ด เพียร์ส (Mr Nicholas Edward Pearce)
นายพอล ไมเคิล ซอลิสเบรอ์รี (Mr Paul Michael Salisbury)
กรรมการหนึ่งคนลงลายมือชื่อ,และประทับตราสำคัญของบริษัท
อังกฤษ,2,5989800.00,99.83;ไทย,1,10200.00,0.17