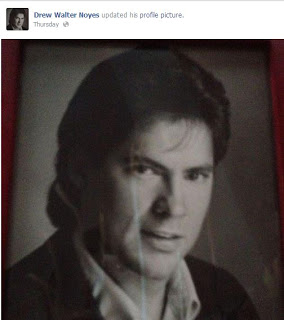 Drew Noyes' Facebook picture.

Well it's all going potty in Pattaya. Literally. Thailand's most famous American Drew Noyes, the 'Mensa' member and founder of the Pattaya Times who is going through the local courts on fraud and extortion charges is furiously saying his enemies are, well, stark raving bonkers.


And its just a matter of time before men with straightjackets or police pick them up.

Top of his latest list are Andre Machielsen and Thor Halland, once together with Noyes, leading lights in the Pattaya City Expats Club.
Halland is a mental patient whom Noyes says is allegedly sought by the police.
His evil mind is apparently a danger to society. Machielsen is equally off his rocker according to Mr Noyes.
To sum up, together with the Flying Sporran and Andrew Drummond they are all going to hell in a handbasket and apparently this site has been closed down again. There is no course no truth to any of the allegations.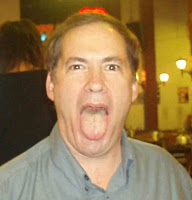 But this is a better likeness
All the people have in common is that they exposed Drew Noyes for one act or another. His spiel is all here at this link.
Anyway for a recap on Drew Noyes, who claims 14 years in the service of the King of Thailand, just google him in conjunction with 'myriad lies', 'sociopath', 'extortion', 'fraud', 'Wilmington Morning Star'.
Meanwhile in moves horrifyingly reminiscent of the film 'Boys from Brazil' Noyes has been around his children telling them his is taking them all to the United States.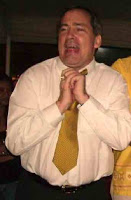 And this
At the last account – and I am not including those in the US, one of whom emails regularly and seems to want to catch up with his dad's exploits -there were nine in Pattaya.
Not all the mums are so keen on him taking their children away.
One mum is demanding child maintenance in Chonburi family court.
Left: They're coming to take me away haha.



Andre Machielsen who Noyes said was banned from the US for being a drugs dealer has suggested I show his US visas. I am happy to oblige. He has also produce a letter from the Royal Dutch Embassy saying nothing to the detriment is known about him. While of course I believe this is unnecessary I am happy to oblige. I have obscured bits like date of birth and passport numbers. Santa Claus is innocent.