Helping Make Thailand A Safer Place.
The British run financial advisory group MGMB has fired their 'analyst' Stephen Hinch after he was exposed on this website as a man listed by the United States Financial Industry Regulatory Authority (FINRA) for stealing clients' money.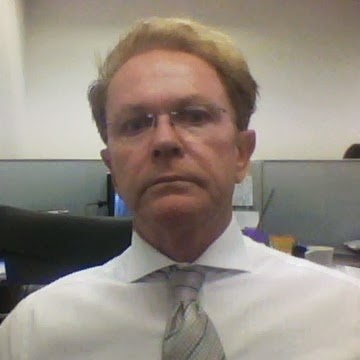 In a statement issued to this site today – dated yesterday – MGMB announced his departure after 'an investigation revealed that he failed to fully comply with MGMB Investment Advisory's rigorous disclosure standards at the time of employment."
MBMG said they could find no evidence of wrong doing during his employment at MBMG.
It appears that MBMG's rigorous disclosure standards did not run to doing a FINRA check on Hinch who worked for two financial companies in the United States.
MBMG-IA (Investment Advisory Company) was set up by MBMG in 2013 as the balloon went up on IFAs (International Financial Advisors) in Thailand, as thousands of expatriates lost money which had been put into duff funds, at least one of which was no more than a Ponzi scam.
The holding company decided after many years running a business in Thailand to register with the Securities Exchange Commission of Thailand.
MBMG-IA was finally registered in January this year nominating Hinch, who was recorded s misusing clients funds in the United States, as the company's investment advisor.

In fact Hinch was not an investment advisor, but an analyst. When we spoke to him he said his appointment was a mistake. Nevertheless he put the mistake on his Linked-In page. He denied he was Stephen Frederick Hinch – a man who worked in the United States for Lehman Bros, and Legg Mason Wood and Walker in North Carolina – who pocketed client funds.
Hinch was subsequently banned from association in any capacity with the National Association of Securities Dealers, fined US$250,000 and kicked out of the United States.
While MBMG-IA Managing Director Paul Gambles may have removed Hinch from the company, the company will have to take further action if clients are to believe they are covered by SEC regulations.
All financial advisors should be registered.
Below are the accusations against Hinch, recorded by FINRA. Stephen Hinch has now removed his profile from Linkedin.

COMPLAINT NO. C07930002 FILED JANUARY 28, 1993 BY NASD DISTRICT NO. 7 AGAINST STEPHEN F. HINCH ALLEGING VIOLATIONS OF ARTICLE III,SECTIONS 1, 19(a) AND 28 OF THE RULES OF FAIR PRACTICE IN THAT, WITHOUT THE KNOWLEDGE OR AUTHORIZATION OF A PUBLIC CUSTOMER,
RESPONDENT HINCH EFFECTED SECURITIES TRANSACTIONS IN THE CUSTOMER'S ACCOUNT; CAUSED THE WITHDRAWAL OF $58,673.13 FROM
THE SECURITIES ACCOUNT OF THE SAME CUSTOMER AND CONVERTED THE FUNDS TO HIS OWN USE AND BENEFIT;
FORGED THE SAME CUSTOMER'S ENDORSEMENT ON THE FOUR CHECKS TOTALING $58,673.13; OPENED A JOINT SECURITIES ACCOUNT WITH A MEMBER FIRM IN HIS NAME AND THE NAME OF THE AFOREMENTIONED CUSTOMER USING A POST OFFICE BOX HINCH CONTROLLED AND FORGED THE CUSTOMER'S SIGNATURE ON THE CUSTOMER ACCOUNT AGREEMENT; CAUSED THE ACCOUNTS OF TWO OTHER PUBLIC CUSTOMERS TO BE TRANSFERRED FROM HIS MEMBER FIRM TO ANOTHER MEMBER FIRM USING A POST OFFICE BOX HE CONTROLLED; FORGED THE SIGNATURES OF THE SAME
CUSTOMERS ON THE ACCOUNT TRANSFER AUTHORIZATION FORMS;
EFFECTED THE SALE OF STOCKS AND BONDS IN THE ACCOUNTS OF THE
SAME CUSTOMERS; WROTE SEVERAL CHECKS TOTALING $187,802.15 ON THE ACCOUNTS OF THESE CUSTOMERS AND ATTEMPTED TO
NEGOTIATE SAID CHECKS BY FORGING THEIR SIGNATURES; CONVERTED TO HIS OWN USE AND BENEFIT FOUR CHECKS TOTALING $41,000
DRAWN ON THE ACCOUNT OF A PUBLIC CUSTOMER;
OPENED A JOINT SECURITIES ACCOUNT AND MAINTAINED AN INDIVIDUAL SECURITIESACCOUNT AT A MEMBER FIRM WITHOUT NOTIFYING THE FIRM IN WRITING THAT HE WAS ASSOCIATED WITH ANOTHER MEMBER FIRM AND FAILED TO NOTIFY HIS MEMBER FIRM IN WRITING OF THE EXISTENCE OF THE ACCOUNTS;
AND, FAILED TO RESPOND TO AN NASD REQUEST FOR INFORMATION MADE PURSUANT TO ARTICLE IV, SECTION 5 OF THE RULES OF FAIR PRACTICE. DECISION RENDERED APRIL 28, 1993, WHEREIN RESPONDENT HINCH IS CENSURED, FINED $250,000, BARRED FROM ASSOCIATION WITH ANY MEMBER OF THE NASD IN ANY CAPACITY, AND ORDERED TO PAY RESTITUTION TO HIS MEMBER FIRM IN THE AMOUNT OF $99,673.13 PLUS INTEREST THEREON AT THE RATE OF 9% PER ANNUM AND SUBMIT SATISFACTORY PROOF OF PAYMENT TO THE NASD WITHIN 45 DAYS OF THE
EFFECTIVE DATE OF THIS DECISION. IF NO FURTHER ACTION, DECISION IS FINAL JUNE 14, 1993.
JUNE 14, 1993 – DECISION IS FINAL
The MBMG STATEMENT IN FULL
8th July 2014
MBMG Investment Advisory (MBMG-IA), the fee-based investment advisory division of diversified financial services provider, MBMG Group, today announced the departure of analyst Stephen Hinch from the Company yesterday.

Paul Gambles
Paul Gambles, MBMG Group Founding Partner and MBMG-IA Director, said, "An investigation revealed that Mr. Stephen Hinch failed to fully comply with MBMG Investment Advisory's rigorous disclosure standards at the time of his employment. Our investigation further showed there was no wrongdoing whatsoever by Mr. Hinch during his employment at MBMG-IA, nor any breach of Thai SEC regulations. However, his earlier failure to meet our disclosure standards meant that we had to part ways, and he has now resigned with immediate effect."
Background
The MBMG Group has been a diversified financial services provider in Thailand since 1996. MBMG-IA was formed in 2012 to allow the group to provide investment advisory services in Thailand and successfully concluded its application to the SEC for a license the following year, taking up its license in January this year.
The granting of a license to MBMG-IA now enables MBMG Group to offer the first fully comprehensive, fully regulated suite of personal and corporate services in Thailand. The main operating divisions of MBMG in Thailand are as follows:
– MBMG Audit Limited [1]
– MBMG Corporate Solutions Limited [2]
– MBMG Insurance Brokers Limited [3]
– MBMG Investment Advisory Limited [4]
Each entity has been established according to, and operates in line with, all regulatory requirements (which require the separation of the various divisions into different incorporated entities).
1 Regulated by the Thai Federation of Accounting Professions
2 Regulated by the Thai Federation of Accounting Professions and members registered with the Thai Law Society of Thailand
3 Regulated by The Office of Insurance Commission
4 Regulated by The SEC