FIGHT THE FAKE OFFICER AND GENTLEMAN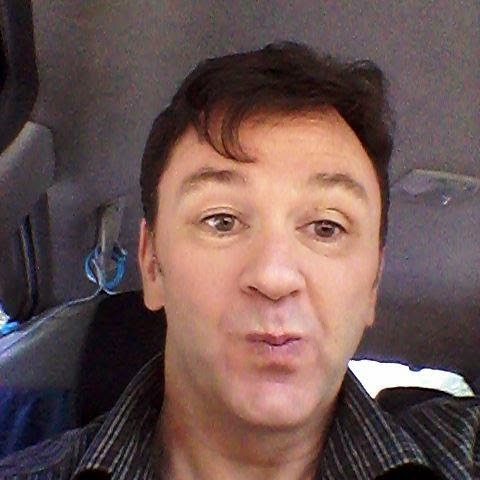 The appeal for help in raising bail to fight an international confidence trickster Brian Goudie whom a court in Koh Samui, Thailand, has agreed can sue journalist Andrew Drummond for publishing pictures, among others, of Goudie in the attire of a barrister at law and an officer in the Royal Marines has topped £1200 in just over a day.
Supporters, mainly in Thailand, have also sent in some kind letters thanking me for taking on the task of taking on foreign fraudsters, who have come to the country to practice their art, taking advantage of local laws, and acquiescence of the Royal Thai Immigration Police.
For over six months victims in Pattaya have been waiting for police to take action against Brian Goldie who changed his name to Goudie before forming a company called 'Alba Laws' and claiming he was a British barrister and an officer in the Royal Marines, to take 50,000 baht a day fees from hapless foreigners.
Formal complaints against him includ pocketing an award given to his clients by a court in Pattaya, posting a pornographic video and images on the internet of a former girlfriend out of spite, and he is currently on trial for posing a barrister to cheat a 76-year-old American woman out of 7.9 million baht.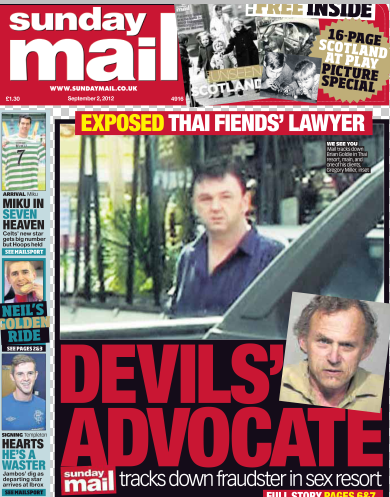 Brian Goudie, born Brian Gerald James Goldie, on October 3 1967, remains at large of course, and on bail despite technically being in the country illegally (He was sentenced in Australia for six years under the name Goldie) and being a known 'runner'.
A libel case brought by Goudie against British journalist Andrew Drummond (the author here) relating to a story in the Sunday Mail, Scotland, headlined 'Devil's Advocate' was thrown out by the court in Pattaya.
The story was a comprehensive history of Goudie which included his criminal charges in Australia, his current career as a fake barrister, his rip-offs of prisoners in Nong Plalai jail, and his dubious acquisition of the Jaggy Thistle bar and guest house in the Jomtien Complex, Pattaya, from former Ulster drugs trafficker Jimmy 'Doc' Halliday.
Despite the terrific response the fund is still less than half the target figure – any further help would be appreciated.