NEGATIVE INSINUATIONS WERE OUT OF LINE.
Workers' rights activist is asking the office of the National Broadcasting Telecommunications Commission to adjudicate his complaints over a three part 'investigation' by Thai Channel 3 television into his role in the 'Natural Fruit' controversy.
The series widely regarded as a 'stitch up' in the foreign community suggested Hall, from Spalding, Lincs,paid the workers to make false allegations against "Natural Fruit' and that Andy Hall has falsely claimed to be attached to a University, which he was not.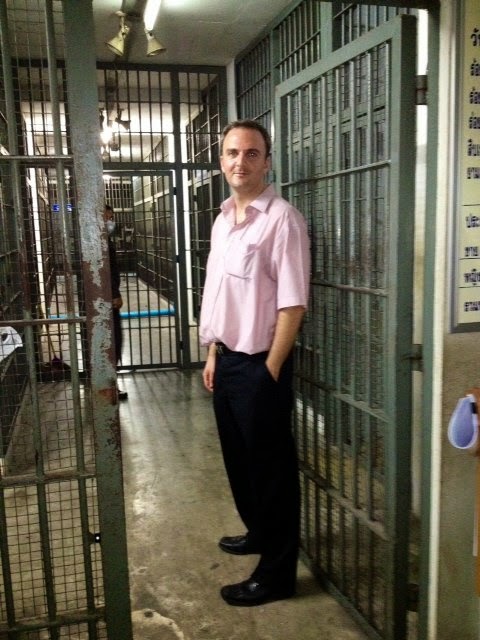 The series was titled 'The Trafficking Research Which Damaged Thailand' and was used by the prosecution in the first of several criminal and civil cases being brought against Hall by Natural Fruit who are seeking US$100 million in damages.
'Natural Fruit' has been widely criticized by workers associations, labour unions, ngos and foreign fruit importers over its actions against Hall.
The Finnwatch report attacked Natural Fruit which has a factory in Prachuap over its treatment of Burmese migrant labour.
A statement issued by him today says: "Andy Hall strongly objects to the factual errors and negative insinuations about his character as portrayed in the programme, aired from 29-31 July 2014, and requests an independent investigation of the ethics and legality of conduct of all those concerned in the filming and airing of this programme on Channel 3 by the NBTC."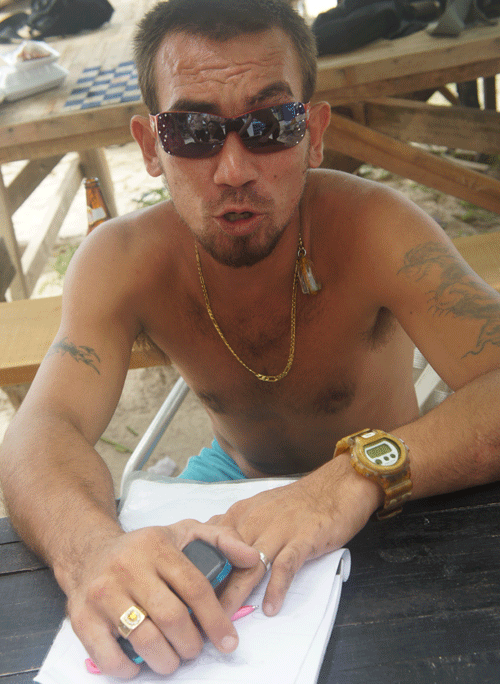 Channel 3 has a reputation among foreigners for being somewhat prejudiced against guests in the country, and critical journalists especially.
In a controversy created by the series 'Big Trouble in Tourist Thailand' Channel 3 managed to completely turn around a story about a jet ski scammer in Phuket called JJ who was demanding damages cash from a group of Royal Marines.
JJ became a hero while the production company were criticised for manipulating the sound over an incident when JJ brought out a gun.