He has found gunshots and bloodshed where nobody else thought of looking.
He give us this headline dated May 23rd 2014 above a lifted picture of a red-shirt gathering.
But this intrepid hack leaves then no stone unturned.
But perhaps the best exclusive of all is when he announces that the coup leaders have cut taxes for foreigners.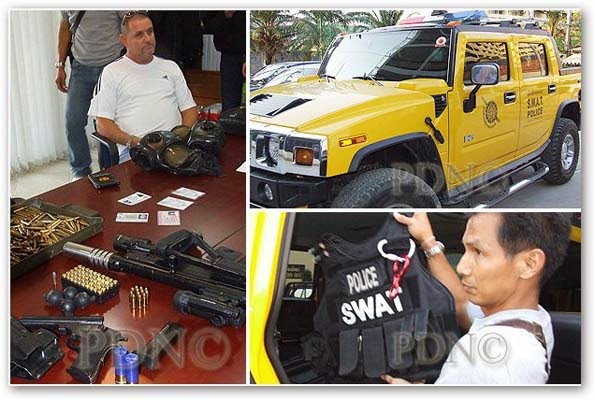 Sifu Mcinnes with guns and his Humvee : Pic: PDN
If that is true, boy is Mr. Noyes in good company breaking the usual rule 'What happens in Pattaya stays in Pattaya'.

Drew Noyes' personal experience entails mainly losing libel cases.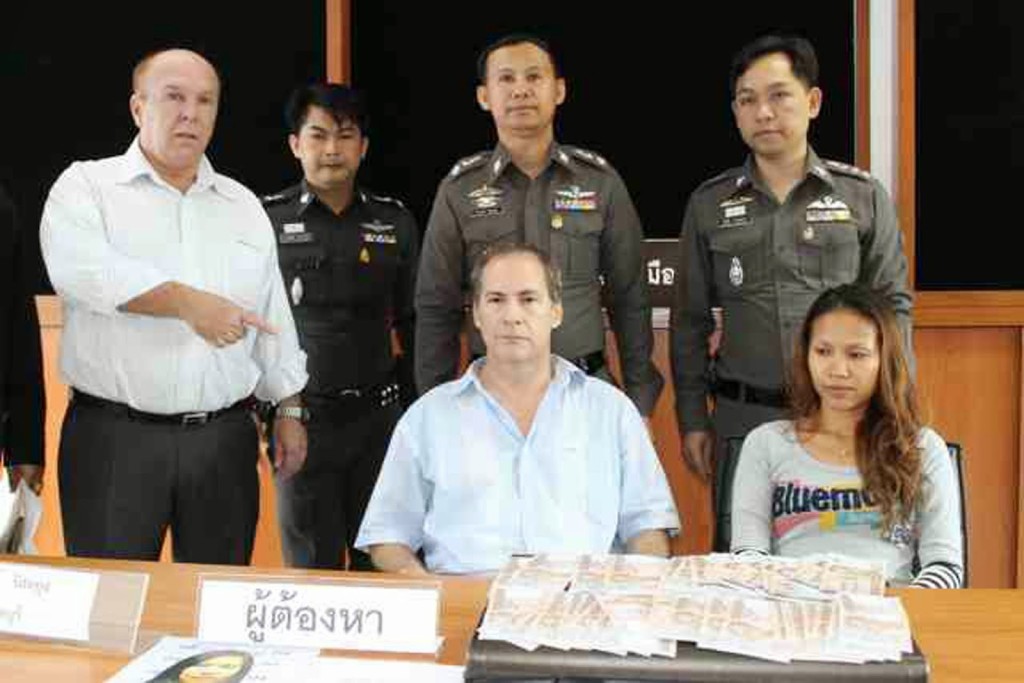 Drew Noyes reporting under-cover in Pattaya. He claims he was trying to safeguard Pattaya from dodgy businesses
when he allegedly demanded one business owner cough first 7 million, then reduced to 2.3 million baht
*me actually