COULD A MAN CONVICTED OF EXTORTION IN THAILAND – JAILED IN THE US – AND
EXPOSED IN THE US PRESS HAVE HAD INFLUENCE OVER THE THAI GOVERNMENT?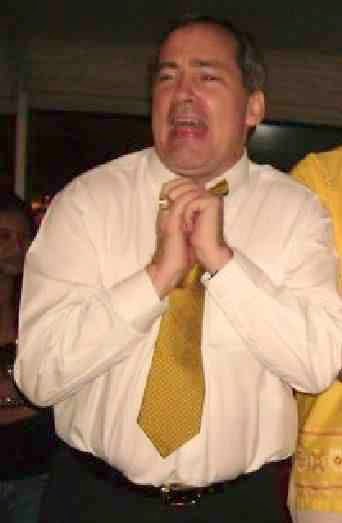 Thailand's most famous American Drew Noyes, who last year was convicted of extortion and jailed for two years, has claimed victory in getting this website blocked in Thailand by the military led government.

Drew Walter Noyes, a notorious fraudster described on some internet sites by former colleagues of the Pattaya City Expat Clubs as a 'sociopath' made the claims in emails.
If it is true then it is the second time he has tricked a Thai government department into action against the author Andrew Drummond using the name of his common law wife Wanrapa Boonsu.
Noyes has a criminal history in the United States where has also been sentenced to two terms of imprisonment.
Last year by filing a multiple page complaint listing law suits against Andrew Drummond, made by himself, David Hanks, a former Melbourne pimp, and Brian Goudie, a fake barrister, with his Thai wife Wanrapa Boonsu
Hanks left with Noyes and Generals
(also convicted of extortion) he succeeded in getting a letter from the Director of the Thai Government Public Relations Department saying I had been taken off their ' mailing list'.
He then published a story on the website of new now defunct Pattaya Times that my press credentials and card had been withdrawn in Thailand.
In fact the PRD immediately rescinded the notice and wrote to Boonsu-Noyes at the Pattaya Times pointing out this was not true nor had Andrew Drummond's credentials ever been revoked, but Noyes refused to publish.
In fact my press credentials as a correspondent in Thailand are still valid and will remain so until November when they are due for renewal and a senior PRD official recently gave evidence on my behalf against him, Boonsu and the now defunct Pattaya Times which we saw off two years ago.
In warrior emails to me this week Noyes boasts about blocking the site, how I will go broke, how I frequent Nana Plaza and am even a paedophile.
'Your website is blocked and all your advertisers will flee. You're in serious trouble for not paying taxes in the UK when you've been earning money on PayPal in pounds in your account there.
'Your children are being tracked'
'They are tracking your address based on what school you will have the kids enrolled in so if I were you I'd be very careful. I could care less about you because you deserve everything that's going to happen to you but I always am concerned about children.
'Speaking of which it seems that there are some in Nana Plaza who have come forward to testify that you have done some very very nasty things.
'Computer crimes and defamation are hard reasons to extradite someone but pedophilia or even perjury certainly are not.'
Noyes' rants follow widespread accusations that Noyes fathered a baby by his former wife's 14-year-old niece.
But could a man jailed for extortion in Thailand, jailed in the United States, and exposed in the American media as a man of 'myriad lies' really have had influence over the Thai Government?
Noyes always sets up websites of people who have challenged him. Noyes is a true internet warrior of the nastiest kind and his pattern is that he accuses people of the very things he does himself. Everybody who critics him on this website is going to be arrested ,claims Noyes.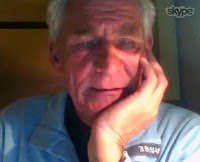 van der Schaaf
In the case of Theo van der Schaaf who accused him of stealing 2.5 million baht which he had given to pass on as a settlement to his former girlfriend and then took legal action Noyes pocketed it for himself, Noyes set up a page as Theo and said he was a porno film maker.
In the case of Kanokrat Nimsamooth Booth, who has been assisting me, he used documents which she had sent to what she thought was his kosher law company and invented a website in the name of her husband Denis Booth and accused her of multiple cases of adultery.
In the case of Andre Machielsen, a former colleague in the Pattaya City Expats Club he created a web page in his name to libel him and call him a drugs trafficker.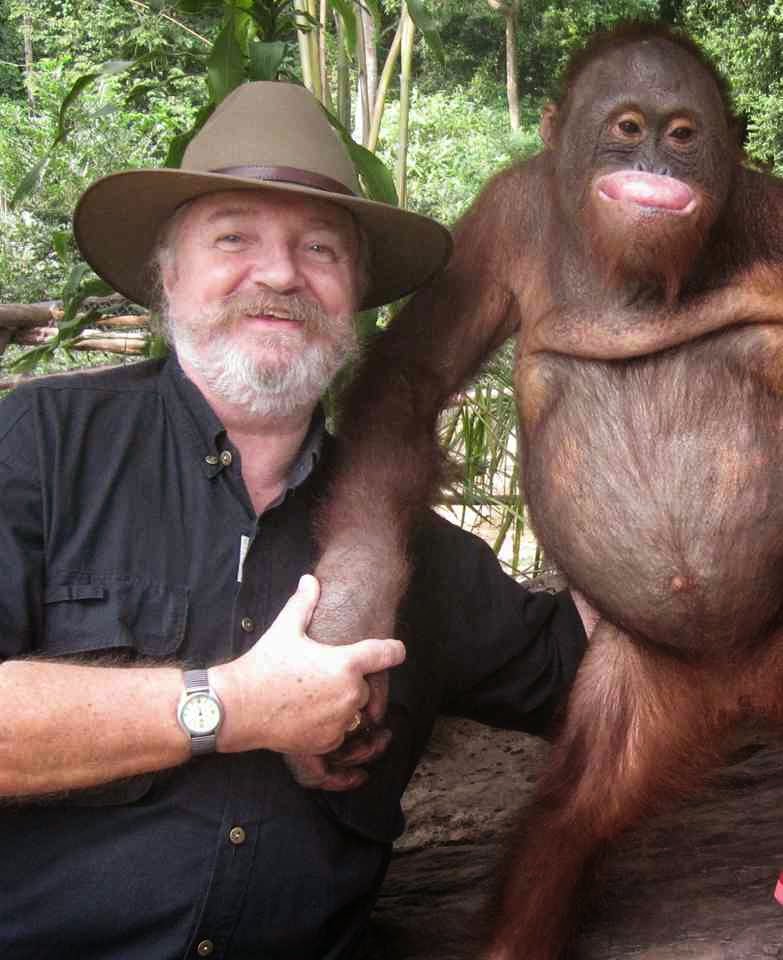 Andre – left
The list goes on together with such websites as official.blowjobs.info, which he transferred into my name after he was exposed for it on this site. He also accused Ally Cooper a supporter of this site of being a 'drug addict' and sent malicious letters and emails to his company.
He also created a page called andrewdrummondanddrewnoyes.com in which he claimed I was a Nazi. I actually was awarded the Maurice Ludmer Memorial Prize for investigations into racism and fascism.
And he invented stories that I was being hunted down by the Crime Suppression Division and inserted them into the Pattaya Times.
He hounded advertisers on this site including the CTLS Language School which he accused of being a 'visa shop'.
And now he has even set up a website andrew-drummond.co.uk using a false address and pretending to be me lifting parts of this blog and re-writing them to discredit.
And the amazing part of all which almost defied belief is that the combined talents of the judicial system in Thailand have not caught on to him despite numerous complaints and convictions.
Not only that he has managed to get courts to accept quite ridiculous cases without delivering summonses.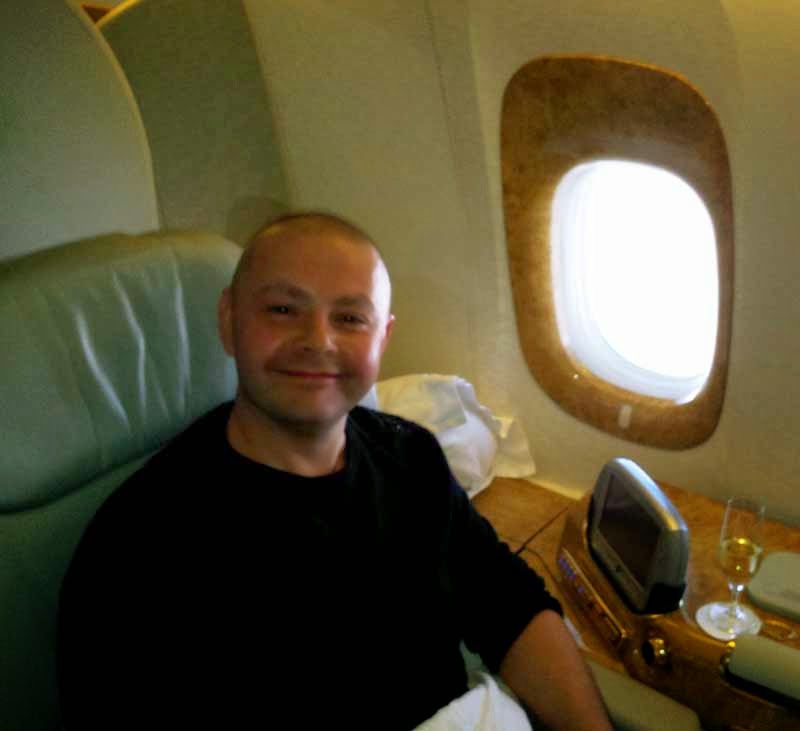 Ally Cooper
A case in point involves myself and Ally Cooper. He accuses us of libel under the Computer Crime Act. And he managed to get the case accepted without even notifying us.
He listed Cooper's address as a hotel in Isaan which Cooper has not even been to. And I have been charged by public summons. That in effect means by private summons. The court publishes the fact somewhere but I have no idea where.
This was issued long after I left Thailand, but what's more as a Foreign Correspondent my address in Thailand is well known to Immigration, the Public Relations Department and Ministry of Foreign Affairs and even on the net and no attempt was made to deliver any summons to me at my registered address.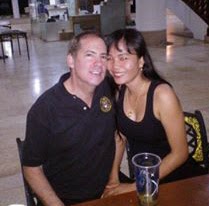 Noyes – Warichya – Nam
Perhaps one of the most ludicrous cases is that of Drew Noyes and Warichaya Pharawet, another of his wives, who took over from Wanrapa Boonsu and whom he had bought out of the Buffalo Bar in Pattaya.
Not satisfied at creating a website in the name of Ms Kanokrat Booth's estranged husband a Facebook site appeared in the name of Warichya, known as Nam, making further accusations against her.
Ms Kanokrat took the case to court against Noyes and Warichya, but the court only accepted the case against Warichya, who of course did not know Kanokrat from Adam, only what Noyes told her. The Pattaya Court has now accepted Noyes case counter suing her.
Kanokrat writes: "I first heard of Mr. Drew Walter Noyes in 2011 through the English language website name Teakdoor.com.

I saw an advertisement of Mr. Drew Walter Noyes saying he was a lawyer from the United States who came to work in Thailand and was countersigned by His Majesty the King of Thailand to come to the aid of the country.

Kanokrat Nimsamooth
"I needed a foreign lawyer as I had a case abroad and made contact with his then company PAPPA Limited and ask for the email address of Mr. Drew Walter Noyes."
She said she sent details of her case but later saw that he was not a lawyer at all.
"I first met Andrew Drummond in court when I came as an interpreter for foreign journalists in Thailand.
"Mr. Noyes had many cases against Andrew Drummond. Most cases that Drew Walter Noyes has taken against Andrew Drummond have been dismissed at the end.
But later, after I assisted Mr. Drummond, Mr. Drew Walter Noyes and Ms.Warichaya Pharawet, his girlfriend, began to write defamatory stories to discredit me.

Mr. Drew Walter Noyes needed to force me to withdraw from supporting from Mr. Andrew Michael Drummond, but I refused.

"He wrote slurs that I have a relationship with Mr. Andrew Michael Drummond, also create a profile on my husband's name and writing stories that I was a bad woman. He used documents that I had provided in confidence to him as a 'lawyer' for this purpose.
"In relation to the 'Noyes' the duty of judges is to 'justice and peace' in the society and the nation and to contribute to the ongoing development of the country.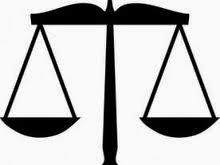 "In such duties are placed the faith of the people.
"In these cases judicial officials' should have knowledge and understanding of the process of communication, the internet and IT. Judges should be mentally ready to perform their duties perfectly and stronger because they are authorized to adjudicate cases concerning the right to life, property and liberty of the people. They must also maintain the honor of judges to be respected by the public."
In her letter Ms. Kanokrat did not express a view on any particular judges and case but the actions taken by Noyes against her have been quite appalling and for which there is no place in a civilized society.
I on the other hand am a fairly hard nosed journalist. I have attended many courts in Thailand where a foreigner has been the defendant. Though some convictions may have been right there is not one case where I can say hand on my heart I saw justice untampered.
Of course anyone who knows the people Noyes attacks also knows the allegations are not true. But that is not the point. He tries to cause damage in a wide a field as possible. Both the US authorities and Thai authorities are aware of Noyes criminal convictions and jail time in the United States. But there is little evidence to suggest the local authorities take any action against these people when they are told as they always have a 'local arrangement'.
So what has Drew Noyes done? Here are some of the reasons I as a journalist got involved and will continue to be so.
.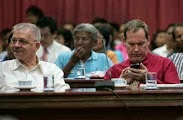 Colov and Noyes at Pattaya City Hall
Well going back some years first he ran beer bars in Pattaya then opened up a company called PAPPA. He described himself as the only American lawyer qualified to practice on Thailand's eastern seaboard and then waited for the suckers to come in before pulling his scams. He also broke away from Niels Colov, another former criminal who ran the original Expats Club, to form the Pattaya City Expats Club.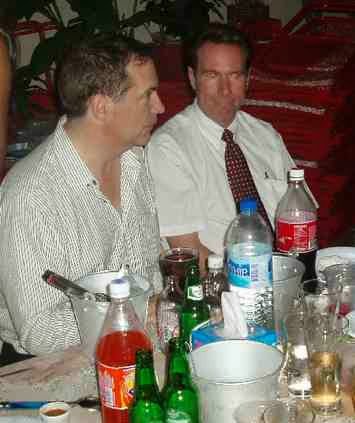 Noyes with Brian Wright
While at the Pattaya City Expats Club he announced had secured the space rights to the top floor of Foodland in Pattaya and sold these to friends and unsuspecting members. They got nothing. Thus Noyes was never voted into office and left with his tail between his legs after the first election.
He then acquired a series of National Housing Authority flats in Thepprasit Road, Jomtien, at a special low interest rate, and sold them on to his so called friends at extortionate prices. He had to take two back after Elena Wilson-Singer threatened to go to police.
He formed the 'Optimists Club' to serve children, with founding members who included convicted child sex abuser Brian Wright, godfather to one of Noyes' children, an American pornographer, and several boiler room fraudsters. The club was later denounced by Optimists International.
He formed the Pattaya Times announcing he had been invited to Thailand by Royal Proclamation and quickly published a story saying that the Thai Government was going to take back all houses which had been bought by foreigners in dormant company names.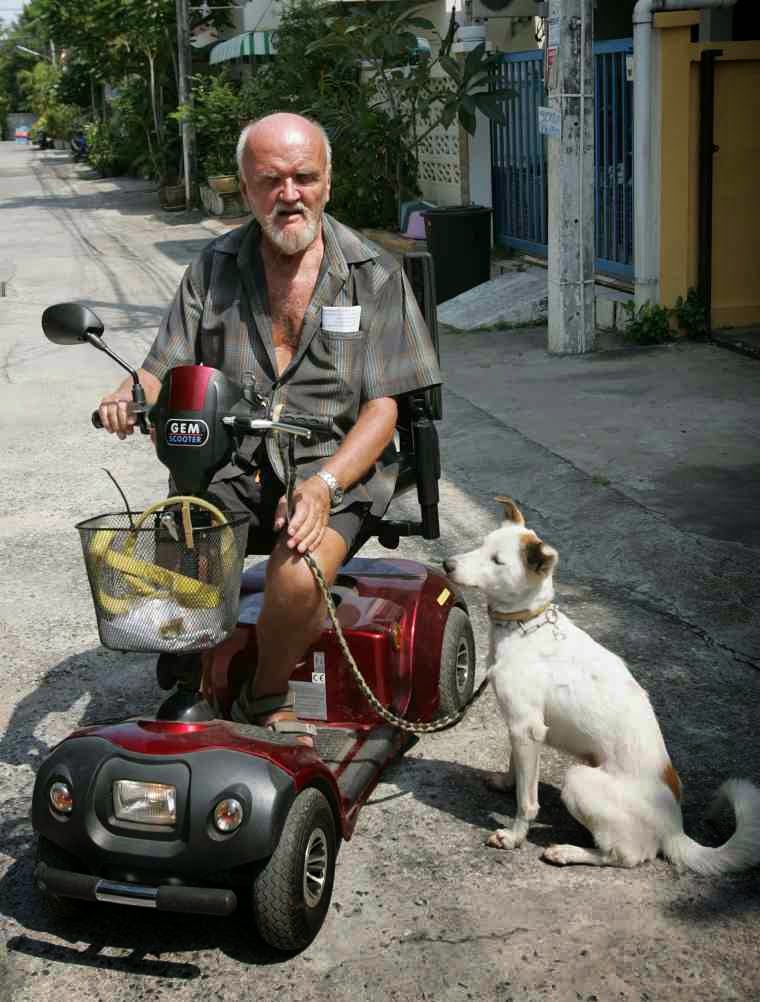 Joe McCluskey
But only he had the solution and house-owners were told to called PAPPA, which was not a law company, but an accountancy company.
One British pensioner Joe McCluskey from Scotland he offered to 200,000 for his 2.5 million baht house in Pattaya.
He also told punters they could put property in his wife's name – Boonso Wanrapa – who was not his legal wife. One person who did was Stuart Furstman, a publisher from New York – and it cost him over US$10,000 to rectify the situation when he realized Noyes was not straight.
He sold shares in his crooked 'Pattaya Times' giving buyers a press card and labour and immigration permits – something he could not have done without a crooked system.
He was the man behind a racket charging American pornographers tens of thousands of dollars to evade prosecution in Pattaya (none were convicted but they did their own deals with police) and then began using his newspaper to blackmail people.
In 2012 he and Wanrapa Boonsu were arrested for extortion and were jailed two years last year. In that case using David Hanks, the former owner of the Masquerades brothel in Melbourne as their leg man,
Noyes and Wanrapa initially demanded 7 million baht from Michael Goulet, the joint owner of the Thonglor Clinic if he wanted to operate without problems in Pattaya. Noyes and Boonsu were arrested when Goulet went to police – and police carried out a sting operation.
Under arrested – later both were sentenced to two years. They are on bail appealing.
He even conned a school friend Michael G out of US$250,000. G bought two units at Keha Condo at five times their market price and put the rest into a 'nightclub' project but foolishly said Drew Noyes could only use it without his permission. That fight is still going on. Noyes has had to pay some back but he has asked G, a US weapons instructor who also attended Jefferson High in Knoxville, to sign a secrecy clause.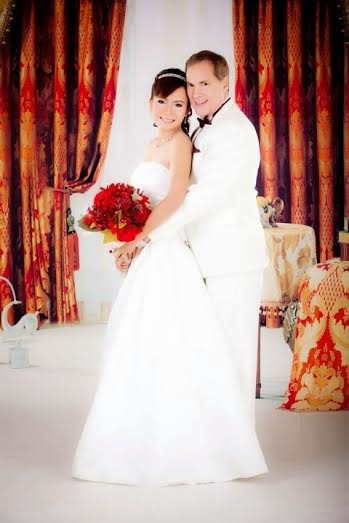 With Naam – Warichya – as his bride
To increase G's problems he put his girlfriend Nam into be G's girlfriend. Subsequent emails discovered by G's Filipina wife almost ended their marriage. van der Schaaf also signed a secrecy clause before he got any money returned.
The list goes on and on…Noyes' Club hotel the 'Athena Gentle's Men Club (sic) has still not opened in Jomtien Soi 12. But in any case Wanrapa has taken control of that.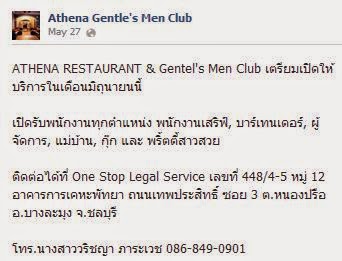 But it's worth recapping by watching this.
APPEAL: Help is urgently needed to help pay for Kanokrat's defence and also to counter sue for the cases I have won. If you feel can help please press the support button on this site. Any amount will do.
If you are in Thailand and cannot see the site because you do not have a VPN – an essential thing to have nowadays due to the military government – then private message me and I can provide details.
THAI VERSION