EVERY PARENT'S FEAR BECOMES A NIGHTMARE IN BANGKOK

A CCTV picture like the one taken in the infamous James Bulger murder case has been released in Thailand showing a 6-year-old girl being led away by the hand by a stranger before being brutally raped and then strangled.
In Bangkok a 32-year-old man os being held for the rape and murder of the six-year-old nicknamed 'Cartoon', who was caught on camera being led away from a Skytrain station in the capital Bangkok ten days ago.
Her father Sayan Petchdon had taken her to a Thai folk music concert on December 6th but shortly after 10 pm had taken her to sleep in his pick-up truck outside the venue. When he returned AT 11 pm she was gone.
Sayan wept uncontrollably when he was shown the girls floral pants that he had bought her. Her body, said police, had been found in a deserted area near the city's Sukhumvit Soi 105 on Sunday. CTTV footage had caught her abducter in Bearing skytrain station.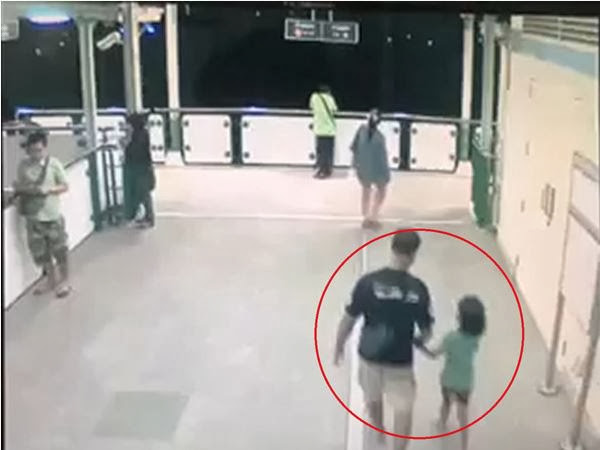 Cartoon being led away
The alleged attacked, known as Nui, had only last August been released from jail after serving just three years and eight months for the abduction of a child under 15 years.
Just as the James Bulger case rocked Britain Thailand is now reeling from this horror story.
James Bulger aged 2 years 10 months, was caught on CCTV being led away by 10-year-old Jon Venables from the New Strand Shopping Centre in Bottle, Merseyside, on February 12 1993. Venables and Robert Thompson were later tried for his abduction, torture and murder.
Dr. Alan Williams, the case's pathologist, stated that Bulger suffered so many injuries—42 in total—that none could be isolated as the fatal blow.
In November 1993 the judge, Mr. Justice Morland, told Thompson and Venables that they had committed a crime of "unparalleled evil and barbarity. He made a recommendation that they should be kept in custody for "very, very many years to come", recommending a minimum term of eight years.
Because of the public outcry and in the interests of their own safety, when they were released a worldwide media ban was imposed making it illegal to disclose their whereabouts.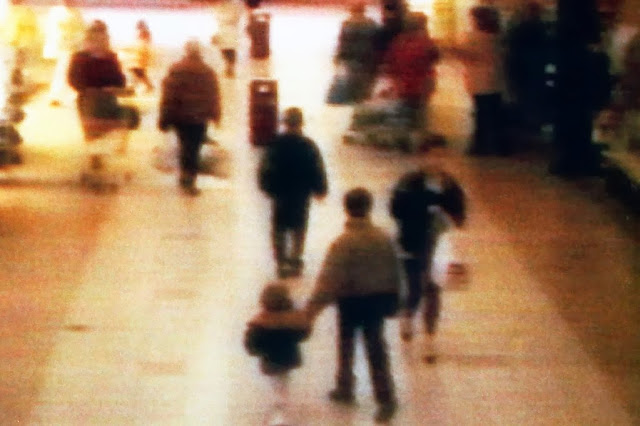 Bulger being led away by Venables
But in 2010 Venables was arrested again. On 21 June 2010, Venables was charged with possession and distribution of indecent images of children. It was alleged that he had downloaded 57 indecent images of children. The images included the rape of children.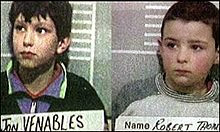 He was released in September having been given a new identity again.
Part of the problem with the world-wide media order was that he could not resist telling people who he was.