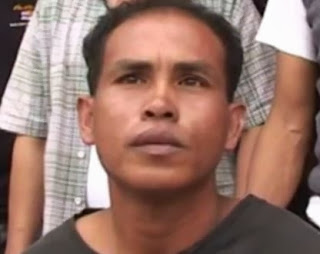 (Pic: Nui – alleged serial killer rapist of children)
The bones of what is believed to be the body of a
four-year-old girl have been found by police in Thailand after investigating claims by made
by a man now believed to be a serial child killer and rapist.
After going to a spot identified by Nui – the man being held
for the rape and murder of six-year old Cartoon earlier this week, police have
now taken away bones found on scrubland in Loei province of northern Thailand for DNA
examination.
The man's macabre death list is shaping up into a grim reality.
The girl had been missing since last February 5th.
The skull, taken from a jungle area of Bangkok earlier this
week, has been confirmed by the Office of Forensic Science as that of Attitaya
Pechdon, known as Cartoon, the six year old daughter of Sayan Pechdon, who left
her in his truck to sleep while he went to watch a music concert.
Loei police chief Maj-General Sakda Wongsiriyanont said
searchers had also searched an area where Nui is alleged to have taken a
7-year-old boy who had disappeared while attending a Temple fair.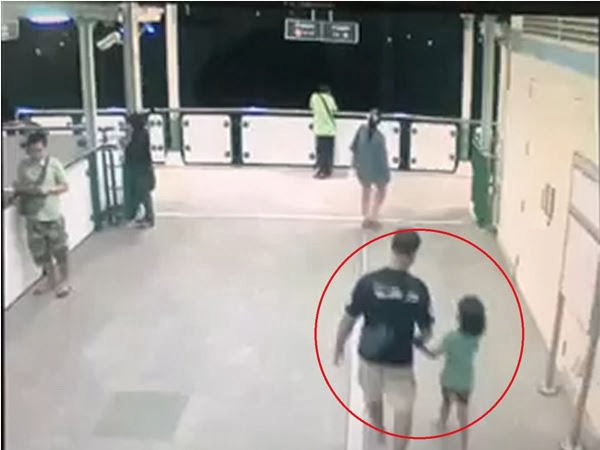 Cartoon being led away by Nui wearing a T shirt with folk group's logo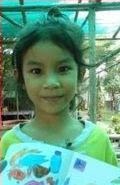 Cartoon
The boy's mother and grandmother, he said, had burst into
tears, after police found the T shirt the boy was wearing at the time. Nui has
admitted molesting the boy but denies killing him.
The alleged serial child killer, known only as Nui, because his birth was not registered, is being held under close supervision in Bangkok Remand Prison.Nui claims to have raped nine children this year four of whom he murdered, including six-year-old Nong Cartoon.
He told police that he raped and murdered a four-year-old girl Loei girl at a Red Cross fair before attacking the boy in Wang Saphan district of Loei. He insisted the boy survived. But the boy has not been found.
He said also he killed a girl he had picked up at a temple in Don Muang district of Bangkok on December 4th and then attacked another young girl in the same area, whom he picked up at Suksawat market. The girl survived, he said. This was just days before he raped and murdered Cartoon.
After killing Cartoon he said killed another girl in Ban Khon Udom on December 9th Kabin Buri district of Prachin Buri Province. Then he said he attacked another girl at a concert in Pak Thongchai district, Nakhon Ratchasima on December 13th.
One seven year old girl who was lucky to have survived has told police that Nui approached her at a fair in Puai Noi disyrict of Khon Kaen Province of Northern Thailand. He had asked her where her parents were and she said at the fair and offered to buy her sweets.
After she followed she was strangled and left for dead, but she survived, and was found on waste ground the following morning. She identified him and Nui was convicted – but amazingly got only a three year eight month sentence for abducting a child under 15.