DODGER BKK ANDREW TO BE SENT HOME TO JAIL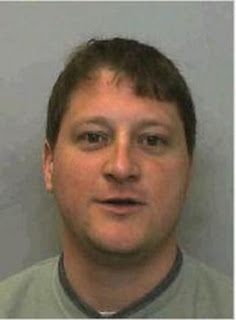 A Briton
convicted of human trafficking has been arrested at gunpoint in Cambodia after
absconding while on bail.
Andrew
Wallace, 38, from Puriton, near Bridgewater in Somerset was captured by police
at a hotel in the Cambodian capital Phnom Penh at the request of Britain's
Serious Organised Crime Agency (SOCA), according to local media reports.
He will be
deported back to the UK where he faces a 2 year jail term.'
Wallace was
sentenced in May 2010 at Taunton Crown Court for bringing two Thai prostitutes
to Somerset to work in the sex trade.
The court
heard that he advertised their services on a website and then split the
proceeds with the women, who were based in Weston-Super-Mare.
Wallace
appealed the sentence and was granted bail, but then absconded to Thailand,
where he had previously worked as a teacher.
He was
arrested in Bangkok where he was deemed an undesirable person by the Thai
Immigration Department and deported to the UK on the 15th of July 2011.
However on
his way back to the UK he switched planes in New Delhi, flying first to
Malaysia and then returning to set up business in Phnom Penh, Cambodia.
Wallace was well known on the Bangkok expat internet forums where he was known as BkkAndrew.