NOW FAKE SCOTS BARRISTERS SAYS HE IS PREPARING FOR LEGAL EXTRAVAGANZA IN THAILAND!
Photo-shopped
Brian Goudie, the infamous fake barrister, who is really former convict E0000274 from Hakea Prison, West Australia, has gone on Facebook to boast how he and American businessmen Drew Noyes made a fool of the Thai justice system.
Threatening oilman Ally Cooper, a supporter of this site, Goudie, from Falkirk, Scotland also used a few lowlifeland Scottish expressions in his diatribe claiming he was going to put Ally Cooper behind bars.
Goudie claims he is going to win his case against Barbara Fanelli Miller a 76-year-old woman from Madison, Wisconsin, on a 'technicality' and that Ally Cooper is going to be arrested for libeling him under Thailand's Computer Crime Act.
Goudie is on criminal trial in Pattaya for posing as a barrister to defraud Mrs Miller out of 7.8 million baht (though the real figure is higher and closer to US$300,000) to defend her son Gregory Miller, on child sex abuse charges. (A retrial has been ordered in the case of Gregory Miller).
A civil judgment has already been made against him for 7.8 million. Goudie is of course not a barrister or a former officer in the Royal Marines as he has claimed. He is a fraudster and confidence trickster, who was jailed in Australia for 6 years for stealing from a W.A. Mining Company – and who refused to return to Scotland to face a warrant of arrest for a fraud on the Royal Bank of Scotland where he was a bank teller.
He has also been charged with embezzling cash awarded by a court as compensation to clients of his pseudo law firm 'Alba Laws'.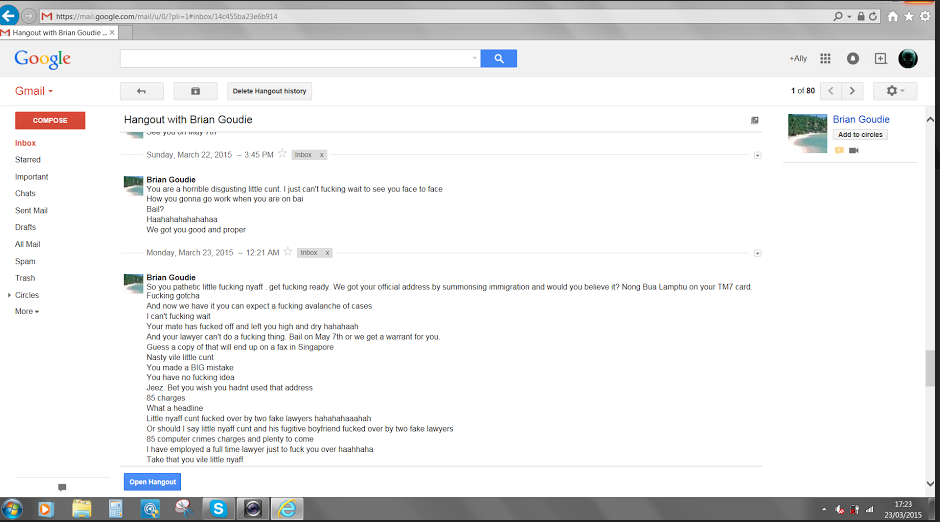 'How you gonna work when you are on bail. We got you good and proper,' writes Goudie to Ally Cooper.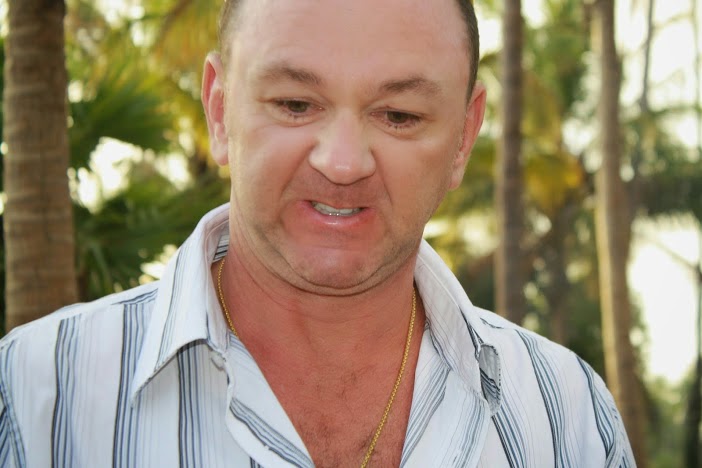 Goudie – angry nyaff apparently
"We got your address by summonsing immigration and would you believe it? Nong Bua Lampu on your TM card. Fucking Gotcha. And now we have it you can expect an avalanche of cases. I can't fucking wait. You're mate has left you high and dry. hahaha."
Then later he adds: 'Little nyaff c*nt, fucked over by two fake lawyers. haahaahah. Take that you vile little nyaff',
Goudie's comments come after he claims he has sold the 'Jaggie Thistle' pub and guesthouse in Jomtien which he obtained by using a false Power of Attorney on the death bed of former Ulster drugs trafficker Jimmy 'Doc' Halliday.
He goes on to claim that he has placed 85 Computer Crimes charges against Cooper.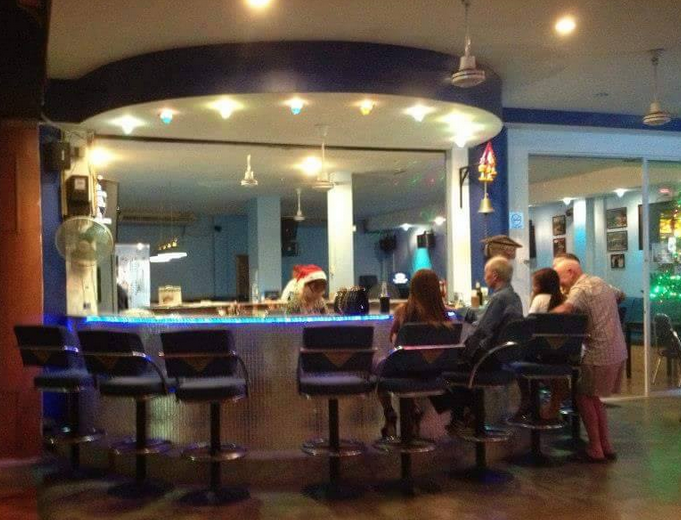 Scottish pensioners who have not heard of Brian Goudie (aka Goldie) drinking with and being propped up by their
Thai escorts at the Jaggie Thistle in Jomtien, Pattaya, Thailand (picture historical)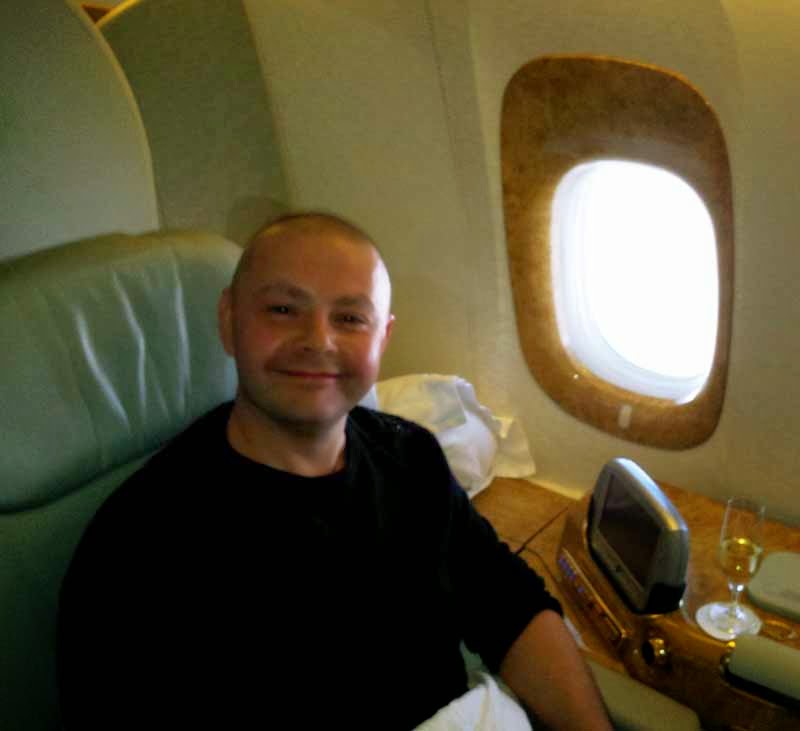 Cooper
From the Maracaibo Basin, Venezuela, Ally Cooper responded: 'There are no warrants out for my arrest and unlikely to be, nor have I received any summonses for any court case. I have not seen Goudie go so berserk on the internet since last year when he was begging for a bar girl to come back to live with him and sending her pictorial roses. I think he's roamin in the gloamin' again.'
COMMENT: Goudie of course should have been in jail a long time ago and now that he is boasting about the accomplishments of two fake lawyers it is a little indicative of how dysfunctional the legal system is in Thailand. He is suing Cooper for publishing a picture on Facebook of Goudie, photoshopped to look like he is taking part in a gay parade. The photo was originally used on the subzerosiam website, It is highly unlikely the outcome will however be as Goudie predicts.