BUT THEY WANT TO KNOW IDENTITY OF WHISTLE BLOWER-
An official of Australian's Department of Corrective Services has confirmed that the release papers of Prisoner E0000274 Brian Goldie published on this site belong to his department but he wants to know the identity of the Whistle Blower.
Presumably in response to a request from Brian Goudie, as Goldie is now known in Thailand, Steven Davison, an investigator working out of the Department's Perth Office, has written a polite letter.
"I am currently conducting enquiries concerning the release of official departmental records which appear on your website here. To assist me, identifying the source from which you obtained these documents would be beneficial. Accordingly, could I ask that you please explain how you came into possession of the documents?"
Of course as a journalist I cannot reveal my sources unless I am ordered to by a court and the source agrees. That is unlikely in the current climate of attempting to prosecute 'Whistleblowers' worldwide.
But a usually reliable source has told this site: "They have received a complaint so that they have to investigate. You might find it to your advantage".
Indeed this appears to have worked against Goudie. Although we knew the document was genuine, it is unlikely an official of the Department of Corrective Services would have made any comment on the documents.
And phony lawyer Goudie (born Goldie) is not Australia's favourite possum. He was described as 'not a man of good character" in a judgment by the Australian Appeals Tribunal long before he was sentenced to six years jail for fraud there.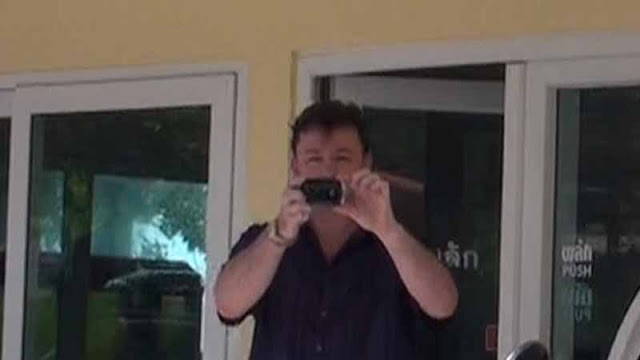 Lawyer and sleuth brian Goudie (Goldie)
The document is hardly top secret. I have already published Goudie's court judgement and even the judges's remarks. But what makes it important is the photograph. Goudie has attempted to deny he is the Brian Goldie who was discharged from Hakea Prison, West Australia.
Putting on his fake fake barrister's wig and gown' he is playing the game of 'admissable or inadmissable' evidence.
Goudie is currently in the court system in Pattaya on two counts of fraud. Its alleged that he took US$300,000 from a Madiscon, Wisconsin, woman promising to get her son back to the United States from Nong Plalai Prison, where he is being held on child sexual abuse charges.
But he is also suing this author over the story linked to by the Department of Corrective Services letter. The DCS appears to have failed to rehabilitate at least one former inmate. but that's understandable – they wanted him out of Australia rather than have to pay for his upkeep.
On the anti-Andrew-Drummond site www.andrew-drummond-blogspot.com Goudie wrote:
This blogger has been advised that Andrew Drummond is now under investigation by State and Commonwealth Authorities in Australia., that could see the journalist facing jail time if convicted.
A source inside the Australian Embassy in Bangkok this week confirmed that following a complaint made directly to the Australian Ambassador, H.E. James Wise, by a UK national, which was copied to the Commonwealth Attorney General, along with letters of complaint sent to several other agencies asking if documents posted on the renegade bloggers web site were real or not.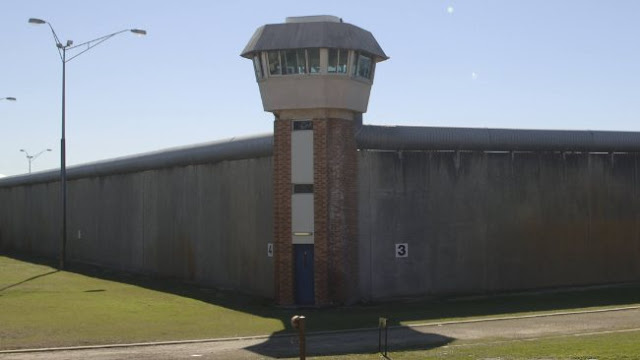 Hakea Prison, West Australia
The Australian Ambassador after being asked to confirm that Australian government officials in Bangkok had provided documents to Drummond as he claimed, generated a storm of correspondence that resulted in this response from one of the agencies:
'As you will be aware your complaint was forwarded for assessment to the Department's Professional Conduct Assessment & Review area. Following that, I emailed you regarding obtaining further information which you provided on 7 and 8 May 2013.
The assessment has now been finalised and the matter has been referred to Central Investigations (CI) for investigation'
Drummond allegedly stupidly bragged that Australian Embassy officials have been providing him 'back door' copies of documents, which is highly illegal in Australia and could result in the responsible officers being prosecuted – however when the documents were more closely examined critical information was not present.
A Brian Goudie production!

Officials are now remaining tight-lipped pending the outcome of the investigation and sources advise this blogger Drummond is now officially 'persona non grata' at the Australian Embassy.
This blogger will report again as the story unfolds…………………………….;
Sources advise, er officially? Tight lipped, which is it? Somehow that critical information is not so critical any more.
Well the renegade will have to wait for this blogger's next words of wisdom. Needless to say no documents were obtained from the Australian Embassy of course, and no such claim was made. Sounds like he conned the Aussie Embassy.