BUT THE FIGHT IS NOT OVER- Editorial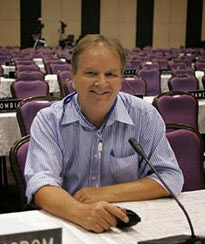 About an hour ago this website topped 300,000 a month. That's
great news. Thank you for your support. It's great news too for Barry Kenyon, the former
British Hon Consul on the Eastern Seaboard – who gets a free dinner from
friends he wagered with.
I would be happy to buy Barry an expensive dinner when I am
able to, not possible right now because the school term has started and I still
have to pay. But the time will come.
And dinners too hopefully for others who
have quietly helped tremendously behind the scenes. I have not secured their
permission to mention them. Perhaps one day.
But perhaps a big celidh for all at home in Bangkok for those
who can make it to celebrate a final victory and then later the demise of two outstandingly devious people who
have cashing in on foreigners in Thailand.
It is undoubted that the antics of American Drew Walter
Noyes and Brian Goudie, born Brian James Gerald Goldie, while bringing misery
to foreigners in the kingdom, have contributed to the growing readership of
this site. People know there are others like them out there and bringing an end to
their antics will make it safer for everyone in the long term.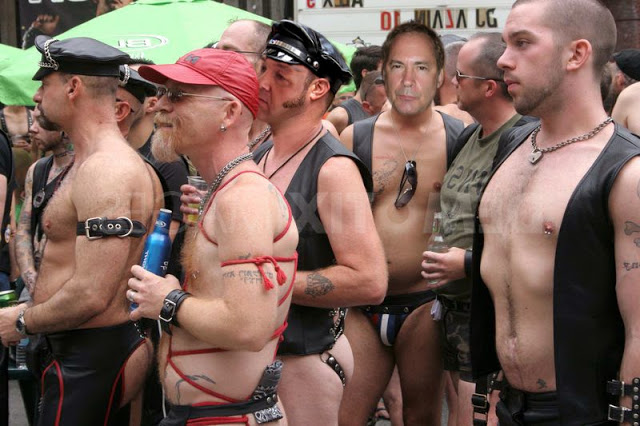 Noyes, with dangling sunglasses and Goudie, buttock showing. The picture is of course photo-shopped. Noyes
completely missed the point when he sued claiming the pictures made him look gay, when he is a real man.
He is neither. The point of the picture is thugs with nae breeks (no trousers). The female version of which in Scotland
is 'all fur coat and nae knickers'. I think you get the gist. Unclothed or unmasked these guys are nothing.
I'm not making money out of victims – I too am victim – and all my work on this and helping victims, with the exception when these guys make the foreign press (not very often), is unpaid.
World Record
I have been sued and I have won six times now. Its cost us
all over a million baht. Thanks to readers here I would have been in jail a
long time ago, not because I am guilty, but because I would not have had the cash
to pay the bail demands least of all the lawyers' fees. In fact this is a new world record that a
single journalist has managed to win six libel cases by crowd funding.
What is inspiring is that there are not only a number of lesser men out there (even people I have helped have not been scared to get involved
further) but some real gems of people, in Bangkok, Pattaya. Phuket, Koh Samui,
Chiang Mai and the wilds of Isaan.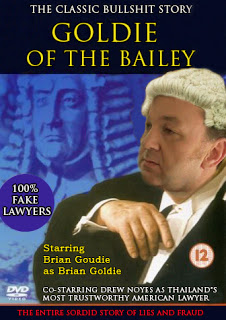 Of course it's not over. But the outstanding cases brought
by Brian Goudie, a 'fake barrister', and Drew Walter Noyes, another 'fake lawyer' who along with Goudie is also
facing the courts on criminal charges involving the cheating of foreigners,
have little substance.
Goudie, is a convicted fraudster who, according to an ex-girlfriend, describes honest people as stupid.
While I own everything I live in, drive in, and wear, its
seems absurd that at my time of life I have to wait to get my bail back from
the Pattaya Provincial Court, merely to send my kids to school, because I have
dug so far into my finances.
I won't get the money I have had to spend to fight
ridiculous charges unless I counter-charge my adversaries. That's the system.
It's crook. But there it is. Thailand's criminal libel and Computer Crime Act
Laws are up for debate. While they exist, this country can have no claim to be
the Land of the Free.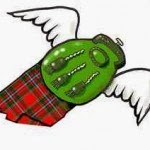 So I have to continue to fight. Charges have already been
laid against Noyes and will shortly be laid against Goudie in Bangkok. They can
fight on my turf. They have launched a massive internet attack on myself and my
family, as you can see by their Google websites – but I have never thought once
of giving up – and no Messrs' Goudie and
Noyes I am going nowhere until this matter is closed.
Once again if you can help please donate anything either via
Paypal on my site, or if you contact me I can give local details. Anything, but anything
will be appreciated. Slanté
Finally this site frequently has typos. Don't be shy about reporting them. I have spotted three today going through old stories. Problem is I tend to speed write and read – used to leaving the rest to sub-editors.