– TRAGEDY AS CAMBRIDGE MEN OF VIOLENCE LEAVE THEIR MARK ON THAI RESORT-


One drowned – two rescued from Thai mob –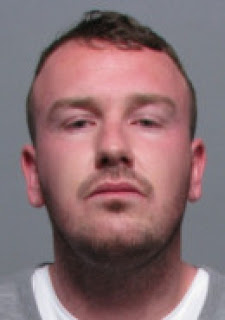 A British thug described as 'an Alpha male' with a series of convictions for assault and terrorising people in pubs in Newmarket and Cambridge has drowned in Thailand within days of being released from jail in Britain for his most recent assault.
Patrick Malloy, 28, of St. Mary's Square, Newmarket, drowned in the sea off Pattaya, Thailand, after apparently threatening a group of Thai men in the resort city.
He had been banned from pubs in Cambridge under a local 'Pubwatch'scheme.
A second thug James Wilks, 29, with a similar history of violence, was rescued together with a third man from Cambridge of unknown pedigree named as Jerry Robson, 30.
All three men had dived into the Gulf of Thailand from a restaurant balcony in order to avoid a Thai mob which was chasing them.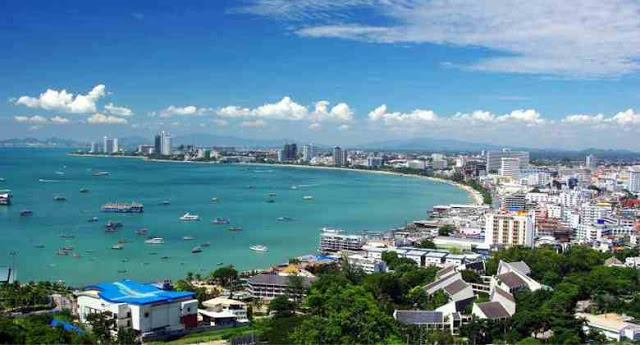 Pattaya Bay
Malloy was last sentenced to four months and two weeks imprisonment for assault at Bury St Edmunds Magistrates Court on September 30th. He was released after serving less than half the sentence.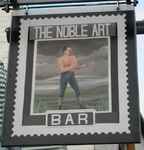 Banned from here
Ian Devine, prosecuting, said that Molloy had punched a man in the face knocking him to the ground continued to punch and kick the victim as he lay "curled up on the floor trying to protect himself" during the incident on April 7.
He said that Molloy had numerous previous convictions for offences including assault, public order offences, affray, and grievous and actual bodily harm, and described him as "quite a violent individual" who "has shown 11 or 12 years of violent behaviour".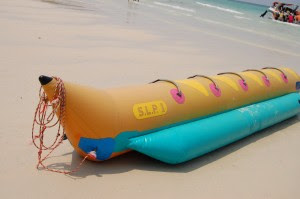 Banana boat could not save Molloy
The court heard that Molloy, who had recently moved to Newmarket, had never met the victim before, but that there had been a disagreement between the pair earlier in the evening.
Julian Hopley, mitigating, told the court that Molloy was an "alpha male" who had felt "threatened" by the victim.
He said: "He has been in and out of trouble and in and out of prison on numerous occasions.
"Clearly, he has got issues in relation to how he deals with face-to-face confrontations, especially with other men."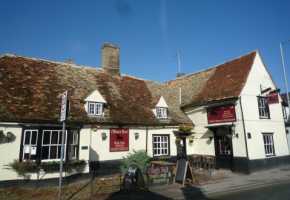 And banned from here – Black Bull, Sawston
James Wilks, 29, was together with his brother Jon also placed on a Pubwatch and Nightsafe banned list after both were jailed for beating up a 36-year-old disabled man with a baseball bat at a bus stop in Cherry Hinton , Cambridgeshire.
Armed police were also called to James Wilks' girlfriend's home in Bullen Close, Cambridge, last November, after he discovered his girlfriend was entertaining another man she had met on the internet.
Wilks beat up his rival knocking several of his teeth house, Cambridge Crown Court was told.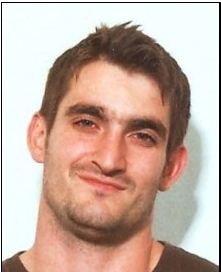 James Wilks
The court was told Wilks, whose address was given as HMP Peterborough, has a history of violent offences including an incident in which one of his victims ended up being put on life support.
Despite that Recorder Heather Roger gave him just a one year jail sentence.
Molloy and two friends had been to the resort's all night 'Marine disco' with two friends when a fight broke out and they all jumped into the sea after runing through a restaurant.
Malloy drowned while trying to reach a banana boat attached to a speedboat nearby.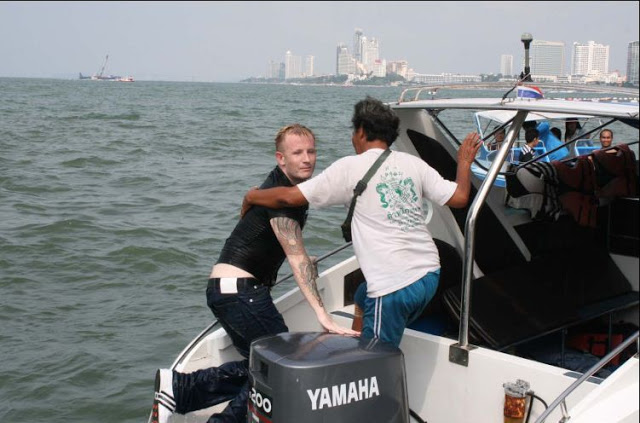 Jerry Robson escorted aboard a speedboat, He is not on Cambridge's Pubwatch/Nightsafe banned list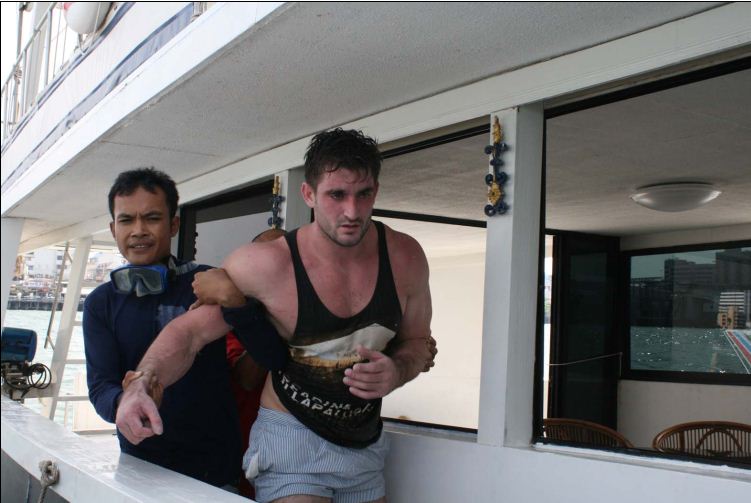 James Wilks under restraint

LINKS

The SUN – Brit drowns after mob chases him into the sea
PICTURES: PATTAYA ONE