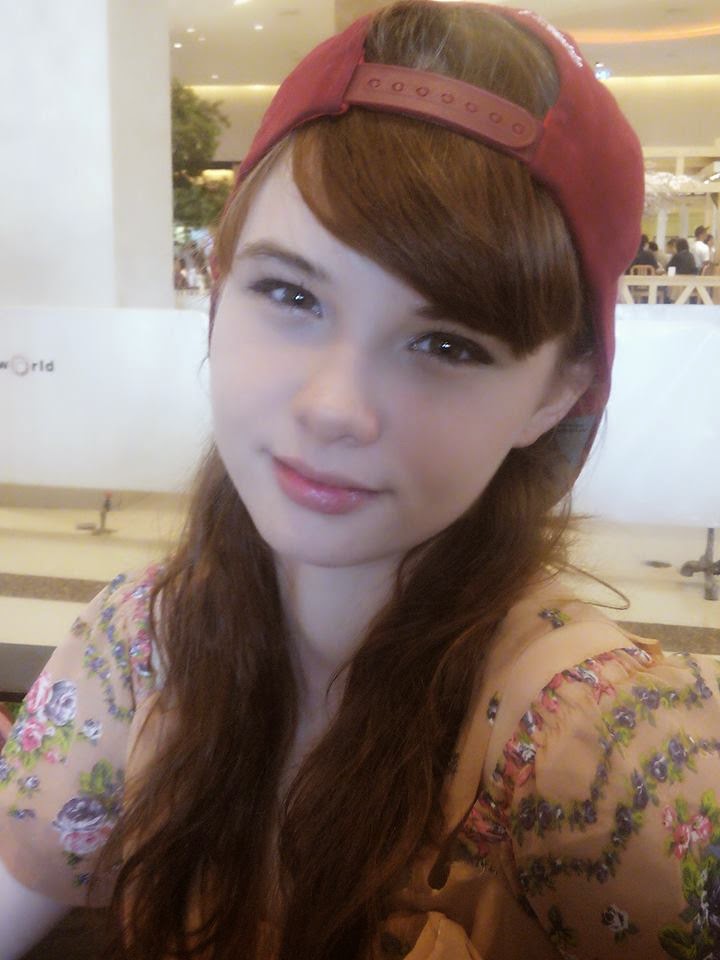 IS THERE ANY JUSTICE IN THAILAND?

PLEASE DON'T KILL MY DAD?


A 15-year-old Irish girl has gone on the internet to complain about corrupt police and lawyers on the Thai holiday island of Phuket saying she is scared to lose her father who has been fighting against them for five years

Jessie Vard, daughter of Colin Vard, 61, from a well-known Dublin family, and an author of children's books, opened a Facebook page to talk about lying and cheating lawyers and police corruption, and she described how her father nearly lost his life many times. The video is in Thai.
Mr.Vard five years ago was cheated out of six properties in Phuket after his maid Nittaya Sukumpa apparently took the deeds to a lawyer in Phuket – and replaced them with photocopies.
His mansion and other properties he had bought were then sold on to other Thais at a considerable discount. Among the recipients, its claimed, were relatives of local police.
Sukumpa was later jailed for 17 years, but being a country girl from North East Thailand she gained little from the deal. It's alleged the lawyers grabbed 85-90% and split the profits – a considerable amount of which its claimed went to local police.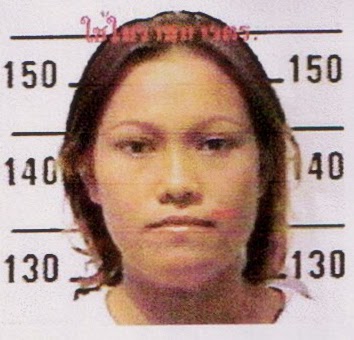 Nittaya
During the debacle Sukumpa is also alleged to have demanded a ransom demand for Vard's son, Daire, for five million baht .
And the children claimed they were locked in a well when their father had to go to Bangkok on business.
At the time Police Major General Prawut Thavornsiri national spokesperson for the Royal Thai Police, said: 'Those guilty must be brought to justice, whoever they are, even if they are police and lawyers.'
But nothing happened – and even officers from Police Region 8 – who ordered police in Chalong, Phuket, to investigate, were stonewalled.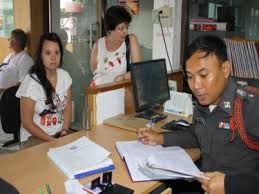 Boonlert dealing with Finnish tourist – Phuketwan
After several years of 'witness protection' by the DSI (Department of Special Investigations) Colin Vard has now lodged a formal complaint against Police Colonel Boonlert Ongkan formerly in charge of Chalong Police station in Phuket. He is claiming police deliberately falsified his statement.
Boonlert was one of many police transferred in a recent army re-shuffle. He is now stationed in Songhla, South Thailand.
Mr. Vard is also suing his lawyer (details to follow).
He said:" Nittaya was complicit in the deception but her input and the financial reward was entirely negligible. From the outset it was the intention of all that she take the fall.
"Basically and this can happen to anybody my company and properties were transferred by my signature being forged not once twice or thrice but numerous times by lawyers and their accomplices.
"Just last week I discovered that a prominent lawyer forged a shareholder of my companies signature in order to essentially gain full control of my company.


"This document was lodged in the DVD office. It is also becoming apparent in Phuket that the banks are knowingly complicit in laundering the I'll gotten gains from the organised crime in Phuket."
This month Manager magazine took up the story. The report said the case could damage Thailand's reputation.
Meanwhile on the Facebook page 'Justice for Jessie' she presents her own video.
"Thai people should know about Phuket. What happens there.
So much corruption. Nobody can control the corruption. I think nobody want to control the corruption?
We lose our home and my father his business from corruption. Now we have no money and nowhere to live. Scared to go out. We have spent 5 years running from evil.
Corrupt lawyers have made sure they take all our money by lying and cheating.
Corruption is with the police, lawyers, in the courts, land office and banks too. When they all work together the poor and innocent must loose.
This is not the Thai way. Not the teaching of the King.
And my father nearly lose his life too. Many times people try to kill him because he fight the corruption against us.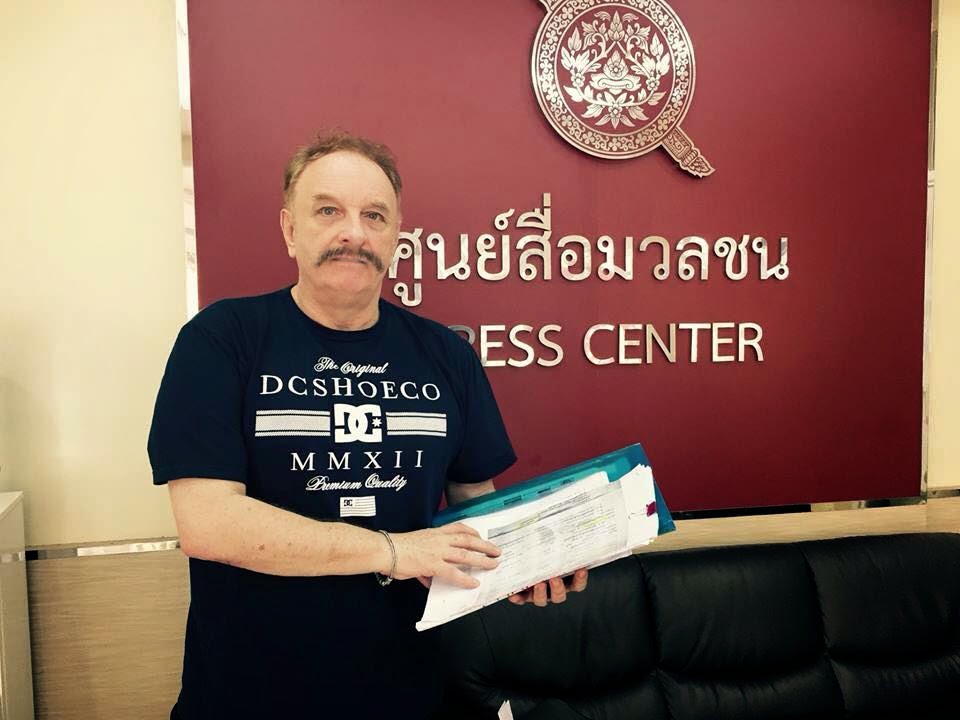 Colin Vard complains to police again this month (Manager)
Last week he go to Phuket to the court but he have to run from Phuket again because bad people follow him to scare him maybe even kill him.

This was just after he found out by accident that a police report he made and signed 3 months ago had been changed by the police.

The evidence he provided having been removed.
I ask is there any law or justice in Thailand?

When my father go to court the judge laugh at him in the court. I not think funny. I carry this pain all my life. All our human rights have been taken from us.

One day nearly 5 years ago many men come to our house to kill my father and the Phuket police do nothing. They even tried kidnapping me when I go to school one day. We cannot live in our house any more and the police don't do anything. Why is that? My dad is 5 years trying to make police reports.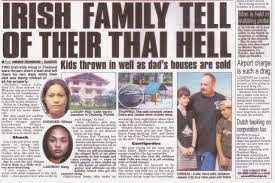 Does my father have to die for us to get justice?
There are many good Thai people out there young and old who believe in the law and the word of the King.
I am young and must be taught to be good and honest. I want help my dad and this is the best way I can think of.
I ask all good and honest people to share my video and let the world see the good in Thai people not just the bad.

We need your support and help. ..Please share.


The family plan to make a public protest next week.

LINKS

JESSIES FACEBOOK PAGE IS HERE

MANAGER
Stand off! Thai Police clash on holiday island
http://www.andrew-drummond.com/2011/05/stand-off-thai-police-clash-over-cash.html