A PACKAGE FULL OF PROMISES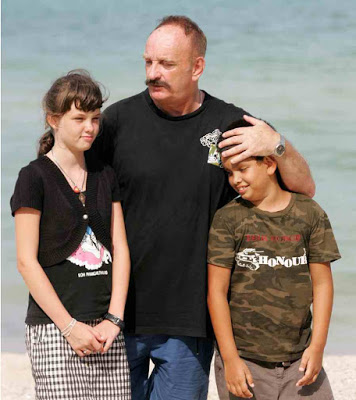 The head of the Thai Police today promised a full investigation into the organized frauds of Irishman Colin Vard in an astonishing turn around after Mr.Vard's 16-year-old daughter launched a Facebook and Youtube campaign.


Police General Somyot Pampanmuang made the concession after Mr. Vard, a former Dublin businessman and children's author blocked traffic outside the Royal Thai Police headquarters with his daughter Jessie, 16, and son Daire, 13, to hold an international press conference.
Prior to the protest Jessie pictured left four years ago began her own Facebook and Youtube campaign 'Justice for Jessie/' embarrassing Thai officials.
In front of the media Thailand's police chief promised to:
• Provide four officers from the Royal Thai Police Foreign Affairs Division to investigate all cases.
• Order the police chief of the holiday island of Phuket to report to police headquarters tomorrow together with the Provincial Police Chief in Surat Thani, southern Thailand.
• Investigate a list of 20 alleged corrupt police officers who will also be called to Bangkok.
• Dismiss any officer found to be corrupt.
• Order the Lawyers Council of Thailand to provide lawyers for Mr. Vard's cases.
• To complete the investigation within two months.
• To provide a home for the Vards to stay and provide expenses for the schooling of his two children.
• To provide witness protection for Mr. Vard and his children
• To also investigate the roles of the Krung Thai Bank and of Mr. Vard's lawyers.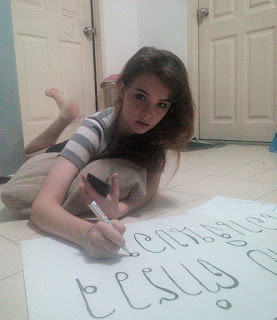 Jessie Vard today
General Somyot has also requested that an official from the Irish Consulate attend the Royal Thai Police headquarters tomorrow. He expressed surprise that the Irish Department of Foreign Affairs and Trade had not become involved in the case.
The fraud on the Vards which was first exposed by journalist Andrew Drummond in the Irish Mail on Sunday and on this site involved a premeditated plan to deprive them of all their assets in Thailand including seven properties on Phuket.
It's alleged that Vard's Thai children's nanny working with his lawyer switched his title deeds and took the real ones replacing them with photocopies. The properties worth over were then divided up amongst Thai people, including relatives of local police, through moneylenders and the Krung Thai Bank.
The family had to flee the island for their lives after they started making noises.
Said Colin Vard: "I am surprised I am still alive. I went everywhere to get justice, to Regional Police, the Crime Suppression Division in Bangkok, the Department of Special Investigations, the Ministry of Justice – but Phuket police continued to refuse blankly to investigate – and when I forced them to take my statement they later changed it."
COMMENT:


While I originally investigated this case and it received considerable publicity in Ireland no local media took the case up until Jessie came on the scene and decided to do her own bit. The scenario was all too familiar in Thailand, promises platitudes,and of course downright lies from the authorities.
The Vard case is particularly bad but it really only the tip of the iceberg of property fraud on foreigners not only in Phuket but in Thailand. In almost every case some authority or other is involved. Its much to early to rejoice of course – these things can literally go on for ever.
Footnote: * The principal police officer at Chalong Police station in Phuket whom Colin Vard says blocked all investigations was Police Colonel Boonlert Ongklan. Its not the first time he has been in trouble.
Who is more expensive in Phuket – a local cop or local lawyer!
Phuket News: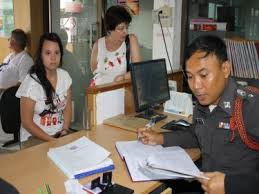 PHUKET: A senior Chalong police officer accused of defrauding a South African tourist was cleared of any wrongdoing on Friday (November 25) after a month-long investigation.

Police arrested South African Gabriel Sequeira, 43, on September 2 after staff in a money exchange booth on Soi Katekwan, Karon, reported that he had passed five fake US$100 notes to them on August 28.
When he was eventually released, Mr Sequeira told the Johannesburg Star newspaper that Pol Lt Col Boonlert Onklang, of Chalong Police Station, extorted B700,000 from him in exchange for his release.
After a month-long investigation, Royal Thai Police issued an official report to Phuket authorities confirming that Pol Lt Col Boonlert had been found not guilty of extorting a bribe.
Police said Mr Sequeira had taken more than 10 fake notes to the booth on the day he was arrested, and 14 more were found in a wallet belonging to Mr Sequeira's wife.
Mr Sequeira was then taken to Chalong police station where he was questioned as to the origin of the counterfeit money, which totalled US$2,400.
Insisting he had no idea the notes were fake, Mr Sequeira claimed he had received the money from a currency exchange counter in South Africa.
Mr Sequeira was eventually released and flew back home, but not before paying B700,000 to his Thai lawyer to assist in his defence.
Mr Sequeira claimed Lt Col Boonlert and his lawyer were involved in defrauding him of that money, as he said his case was not processed in court.
However, in his official report, Lt Col Boonlert explained that he believed Mr Sequeira's claim that he had no knowledge the money was fake, and therefore released him.
There was never any need for the courts to be involved.
Mr Sequeira's lawyer, Weerachai Pranee, told the investigation team from the Royal Thai Police that the B700,000 Mr Sequeira had paid was purely the fee for his services, with no benefit going to police.
The payment was calculated from his hourly rate plus an additional "foreigner's service charge".
The Ministry of Foreign Affairs will now contact the South African government to report details of the investigation.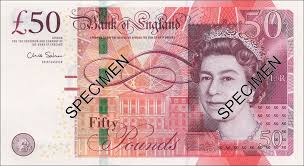 The fake currency scam is one to be on the watch for by the way and it can be dangerous bringing your own country bank notes into Thailand. Money exchangers have been known to work with police on this (notably in Hua Hin) The currency shops will rather than pass on the fake notes to unsuspecting clients will in fact wait until somebody comes in with a similar note. The British fifty pound note is one in question. They will then accuse the customer of attempted fraud and call the police. In one case I investigated it cost the punter some 500,000 Thai baht to pay himself (and his Thai wife) off. The Thai wife was even detained. His lawyer was quite matter of fact about it.