FEISTY IRISH TEENAGER CONTINUES HER CAMPAIGN AGAINST THAI SLEAZE



'JUSTICE FOR JESSIE'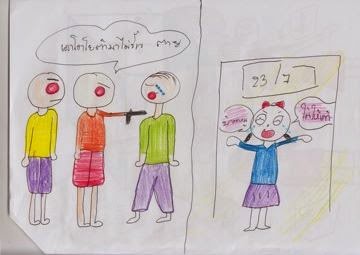 Sixteen-year-old Jessie Vard is not letting up in her campaign on behalf of her dad, Irish children's author Colin Vard – and she's back on Facebook with her own view on corruption in Thailand.




The interesting part is that she is showing pictures which she drew at the age of 11 and it is interesting to see the mind of an child at that age who is directly affected by the rampant corruption in the country – in this case on Phuket – and how the thieves are actually people one is brought up to respect, like police, judges, lawyers etc.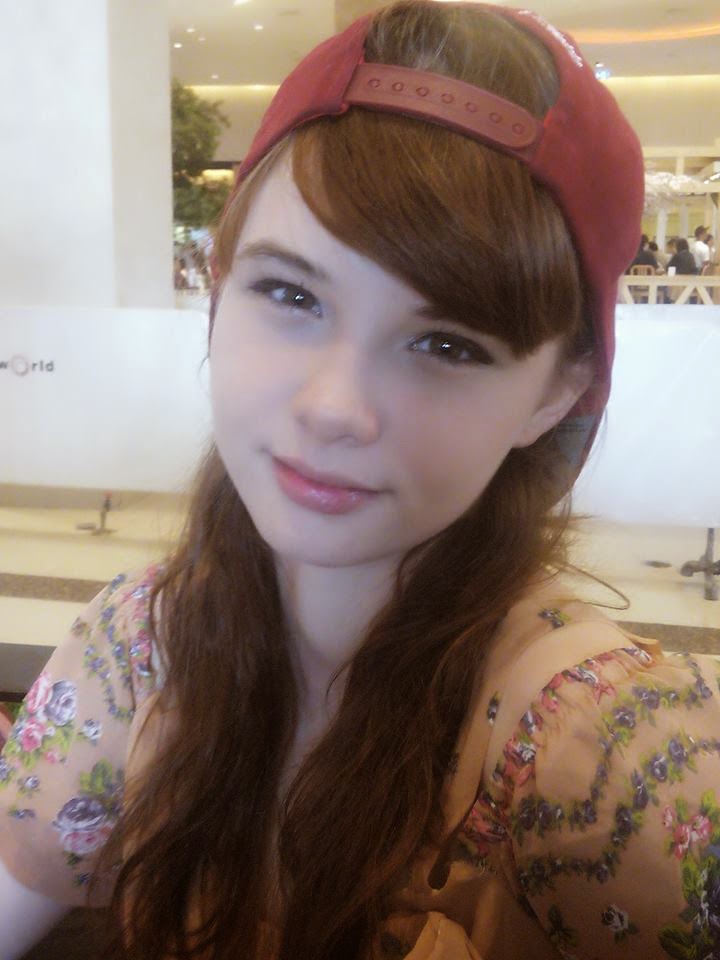 Jessie today
"Back in 2010 when our problem start I used to spend time drawing pictures. I would like to start sharing them with you.
The first one about the man who steal our car and make us scared with his gun.
The other is about the bank manager who stole our house. I think I was cute then? Ha Ha."
And then under a picture of someone laughing away having cheated her dad out of his car by forging his signature, she writes.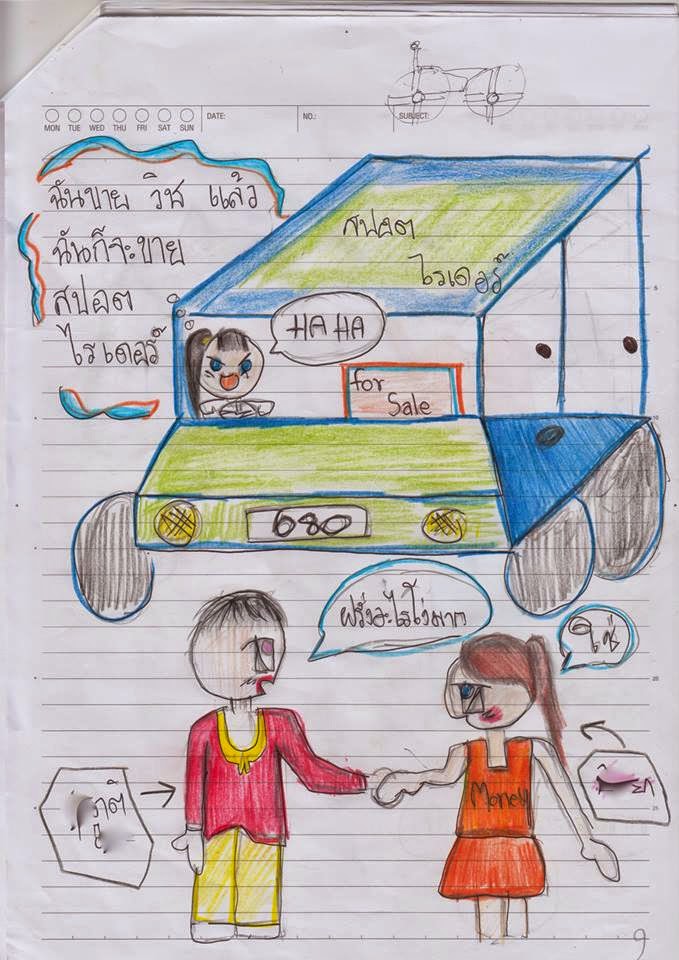 She writes
"This is how easy it was to steal my dad's car. Just copy his signature. It does not matter if the name is wrong.
That the signature is nothing like the one in the passport; that his age is wrong.
Even the registration number of the car is wrong.
This is Phuket. The criminals can do what they like.
The finance company asked no questions and handed the criminal 400,000 Baht for a 1,000,000 car.
Everyone is a winner in Phuket."
The case of Colin Vard, who was ripped off out of seven properties he had bought in Phuket, while his children were locked in a well was first highlighted on this site.
Authorities then promised they would do something about it. Thailand is also not strong on promises. Eve n police from Surat Thani clashed with police from Chalong, Phuket, clashed over it.
If you wish to support Jessie – go here. She appeals on a new video for support.
Colin Vard with son Daire and Jessie taken on beach 5 years ago