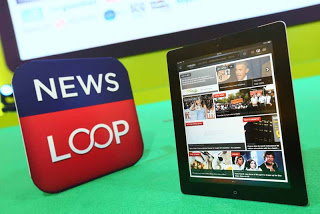 By invitation this site has now teamed up with AIS News-Loop which will be from now on carrying links to our breaking stories to new smart phone and tablet audiences in Asia and worldwide.
Among those who have already joined are the websites of the BBC, VOA, Time, CNET, Guardian, USA Today, Bloomberg, ensogo, the Bangkok Post, Nation, Thailand Tatler, and a number of Thai language newspaper, local newspaper and lifestyle sites.
Radical changes are also being made to to the design of the sight and we are having to take on board the general size requirements demanded for advertising to international standards. This means some advertisers will in the long run need to submit artwork to fit those specifications.
Adverts will be smaller but with more impact in a more professional setting so we hope you bear with us while this work continues. As an example the clearly and briefly worded adverts for villas on Samui and Phuket are exactly the sort of ad we are looking at.

I must get a bigger—↑ logo!
John the advertising supremo whose better judgement I bow to will get in touch with you shortly to explain. The popularity of this site, which is almost certainly due to the excellent SEO work down by American Drew Noyes, which has continued long after his arrest for extortion, has soared, and we have even been getting offers to buy.
However editorial control is something we cherish.