WELL THAT'S FOR A FEW MINUTES ONLY I HOPE – THEN WE WILL BE BACK ON FORM IN A NEW FORMAT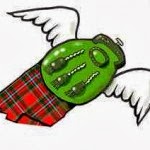 We hope you will like it. I have had approaches from 'website flippers' offering to buy the site. We have not of course agreed, but if they do not have Andrew Drummond on the site where would they take it? D-Day is Saturday.


This site is a bit specialised and we do not think the new owners would react well to their first legal threat!
We have had to change to a more appealing and professional format. It's possible you may still get the professional literals but we will do our best.
The categories will be the same – General News, Investigations, Television, but we have changed 'Other' to Flying Sporran; that's where most of our commentary pieces and jokes if we have any will go.
We currently hold a top position among the English language news sites in Thailand. In fact after the Bangkok Post and the Nation newspaper there is little else. And you would not wish to rely solely on any of those two to really find out what's happening.
Here, hopefully, we put things in perspective.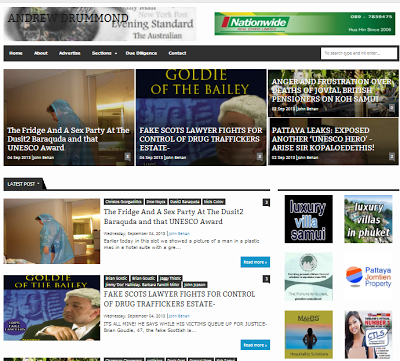 In Asia we are ahead of such titles as asiancorrespondent, and asiasentinel.com,(I cant find local stats for Atimes (Asian Times) but they have a high global rating. We are behind coconuts which of course offers a wider spectrum of popular stories and we presume has staff but then again Coconuts Bangkok is more of an aggregator! – a Thaivisa without the nerds and even I like to look at Coconuts, as I do with Thaivisa for certain things.
Advertisers will be getting notifications if they have not already. Ads will be smaller but say the marketing men just in the right format for maximum affect.