Flying Sporran's Weekend Diary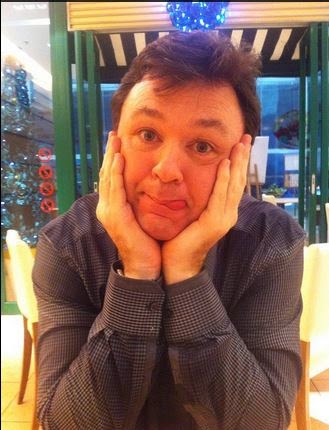 Fake British barrister Brian Goudie, currently on bail on charges of posing as a lawyer to cheat a 75-year-old American woman out of nearly US$250,000, is whining again on the internet about his former girlfriend, whom he calls a Soi 6 prostitute, which of course says more about him than her.
It's all about the former Jaggie Thistle pub in Jomtien, which he acquired from former Ulster drugs trafficker Jimmy 'Doc' Halliday.'
Halliday was not exactly conscious when he signed over all his property in the name of his company Jimmi International to Brian Goudie's now illegal company Ramidin Holdings.
But then of course Goudie was not the lawyer that Halliday thought either
.
Brian needs the property to bargain himself out of his fraud charges. He believes the woman he cheated, Barbara Fanelli Miller from Madison, Wisconsin, will drop the charge (It is possible because this is a private case.) if she gets a sizeable amount of cash back.
It's the same game played by his mentor Drew Noyes. The cash is the 'Jaggie Thistle'.
The problem is Goudie put the 'Jaggie Thistle' in his girlfriend's name. He actually did this so she, not he, would face charges of running a pub without a liquor licence. However this act has come back to bite him in his large Scottish posterior.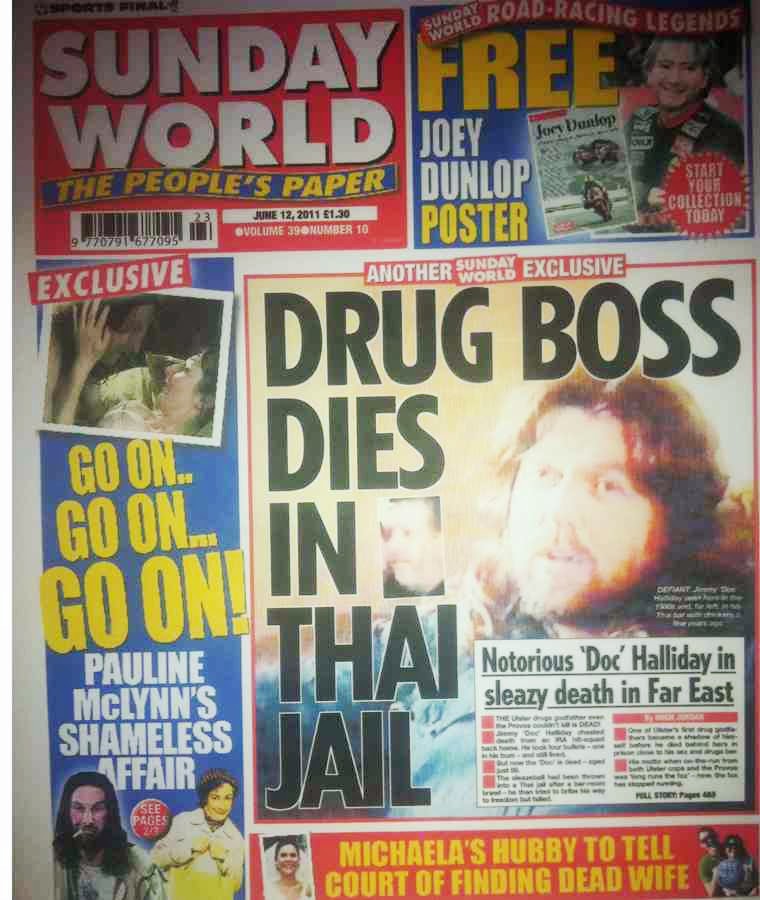 A court order has been made that she cannot be removed as director until a court settlement is made with Mrs Miller, and of course not at all if he goes to jail for the fraud joining #DrewNoyes.
For the last year he has conducted a vicious campaign against his former love. He took charges out against her for removing stuff from the premises. But of course as Managing Director she had the right to do so.
She stuck to her guns. So then Goudie put up on the internet intimate pictures and video from his mobile phone of her and him (though not showing his face) which were widely picked up and re-distributed on porn sites by aggregators. Goudie likes to film himself in the act.
He has been continuously pestering his friendly superintendent at Dongan Police station to charge his girlfriend with theft. In fact she did receive a police summons to attend the police station.
#BrianGoudie has of course invested a lot in police in Dongtan and even boasted on the net of dining with them in the Eurostar Restaurant on Jomtien Beach. He has been back to Pattaya to try and fire his police friends up on the case. But there are problems, it seems.
Today on his pseudo legal website CasewatchAsia our famous fake lawyer speaks out.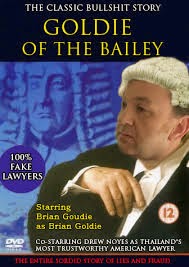 Pattaya Police are this week considering issuing an arrest warrant for xxxxxx xxxxxxxxx, whose nickname is xxxx after she failed to surrender to police on November 27th…..
xxxxxxxxx is to be formally charged with the theft of equipment and fixtures and fittings at the premises of her previous employer in the amount of THB 2,000,000 (GBP50,000), but has so far failed to appear and also now is apparently refusing to talk to police.
xxxxxxxxx had made arrangement to appear with a mysterious 'lawyer' known only as 'Nok', but then did not attend and as a result police are now considering whether it will be necessary to issue a warrant.
In related matters xxxxxxxxx is expected to be charged next week by five other companies, and two individuals in relation to theft of personal items and documents.
The case arises from xxxxxxxxx removing all fixtures and fitting from the premises of her previous employer.
A spokesperson for her previous employer said this week:
'We would strongly recommend anyone requesting xxxxxxxxx to manage their property to view the photos that are posted in Facebook, Blogger and various other place on the internet to view the damage left at the previous property under xxxxxxxxx care – the premises were left ransacked, they even stole the light switches!'.


No prizes for guessing whom her previous employer was – but actually it was she who was the MD and she's the boss now.
While Goudie continues his hate campaign he will not be surprised to learn that Miss xxxxxxxxx far from refusing to talk to the police has been singing her head off to them – but not the pliable ones down in Dongtan.
As a result it appears Goudie's prosecuting officer rang her up and asked her to make a complaint and so that he could be taken off the case. The original policeman who instigated the charges has since been transferred. She refused. Her attitude – 'You've accepted it. You deal with it. It's no concern of mine.'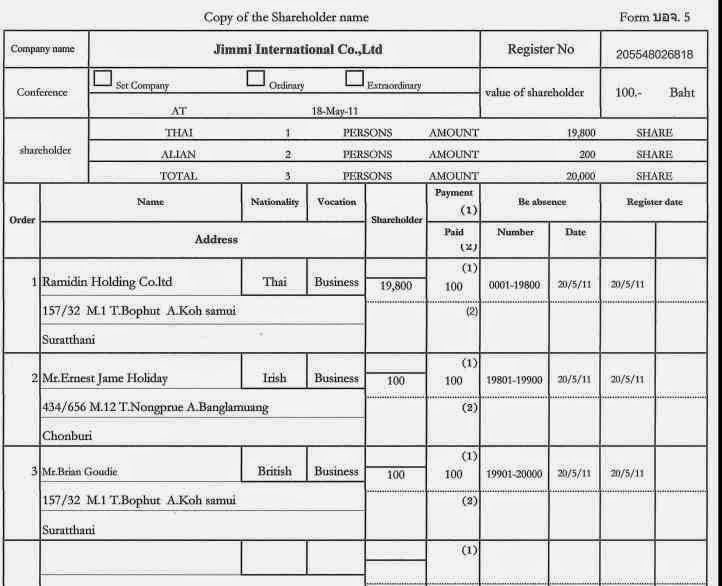 As for the five companies allegedly taking charges against her – well I'm lost there. But Goudie's companies include Alba Laws, Ramidin Holding Co Ltd, of Bophut, Samui, Ramidin Holding Co. (Hong Kong) which holds an interesting HSBC account, and TBS (Koh Samui) but there are a lot more. As far as I can see none of the Thai companies have filed accounts or tax returns.
MAN BITES DOG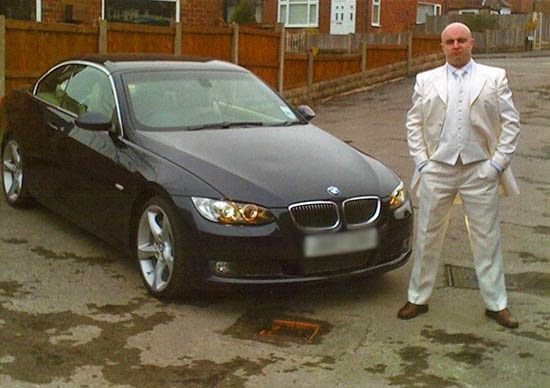 Jason Coghlan
Hua Hin's notorious property developer Alan McDonald, from Edinburgh and a long term associate of Brian Goudie, whom he used as legal enforcer to silence disgruntled home buyers on his estates in Hua Hin, appears to be lying low at the moment.
This may be due to the arrival in the district of a large ex-military figure working for a British detective agency.
McDonald of course is in the courts in Prachuap Khiri Khan (of at least his former girlfriend is in whose name he puts his company) being sued by literally scores of expats.
Thaivisa incidentally has been promoting his properties and their hoarding is above one of 'his premises'.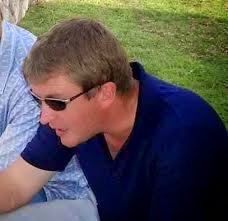 Alan McDonald
Not too long ago McDonald took a swing at one of his grumpy clients. The client struck back. As a result McDonald needed hospital treatment for amongst other things 'bites'. The angry expat had taken a few chunks out of him.
McDonald is in debt to another controversial Hua Hin developer Dingeman 'Dinkie' Hendrikse – the Dutchman who was taking money in the Dutch Antilles for projects in Hua Hin, the location of the King of Thailand's Summer Palace 'Far from Worries'.
McDonald puts up land for cash. This is a complicated process. As a foreigners he cannot own the land he puts up and nor can the foreigners who may have also put cash into the land on offer. But 'Dinkie' is shrewed enough to have all sides covered.
Dinkie of course appeared on this site when he used Jason Coghlan – the brother of Arran Coghlan, Britain's 'Teflon Don' – called so because of the number of murder charges he has got away with – to deal with disgruntled clients on his 'Avalon Estate'.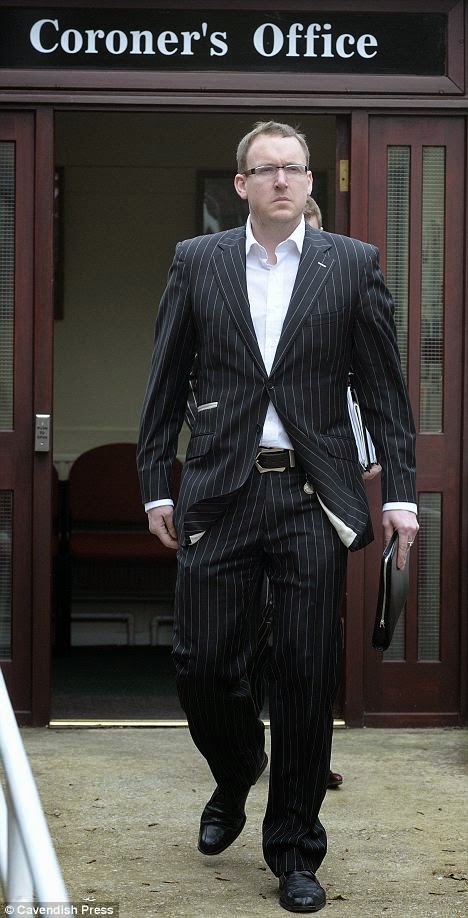 Former Category AA prisoner Coghlan gave people the message by taking the house at the main gate to the project and shooting at plastic sharks and dolphins in his swimming pool and then sending out 'pay up' letters to house-buyers.
Coincidentally the private detective agency also represented Arran Coghlan – the Teflon Don – himself (left).
The National Crime Agency had his (2007 valued) £450,000 house – now worth more than twice that – seized as the probably proceeds of drugs dealing.
GANGLAND BRITAIN IN THAILAND – HUA HIN