GANGLAND BRITAIN IN HUA HIN (CONTD)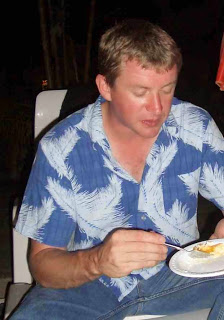 Property rogue, Scot Alan McDonald appears to have relocated from Hua Hin to Bangkok and currently can be spotted almost nightly in the infamous Nana Entertainment Plaza. 
There is probably nothing more in this than the fact that McDonald is constantly on the prowl for a partner in bed, at least if his general conversation is anything to go by, but certainly he is not comfortable returning to Hua Hin and when he does he tends to be there in very unsocial hours.
He is now being trailed by not only private eyes and creditors but figures from gangland Glasgow linked to the scrap metal business.
McDonald is also avoiding numerous cases against him in the courts and it looks like his days as a developer may be coming to an abrupt end.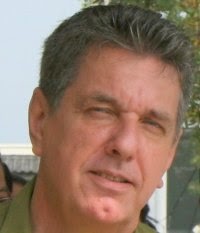 Dinkie
Not only is he in massive debt to Dingeman 'Dinkie' Hendrikse, a controversial Dutch developer, who has already featured on this site, but it also appears that some properties he has sold at the Alamanda estate cannot legally be turned over to the buyers, because as in the case of the Darren Oxley, the one time fugitive from Sheffield,  I reported on earlier, the land was not his, because he had given it over to guarantee loans.
The Allamanda was of course promoted by the owners of ThaiVisa Property. Some buyers may be in for a shock. It appears the contractor who installed the kitchens have been stiffed by Mcdonald and they are seeking payment or will rip the kitchens out again.
Things came to a head last year when he took a massive thrashing in Soi 80, Hua Hin, near the Dang pub. He was being pursued by a Scots buyer from whom he had taken 3 million Thai baht and not delivered.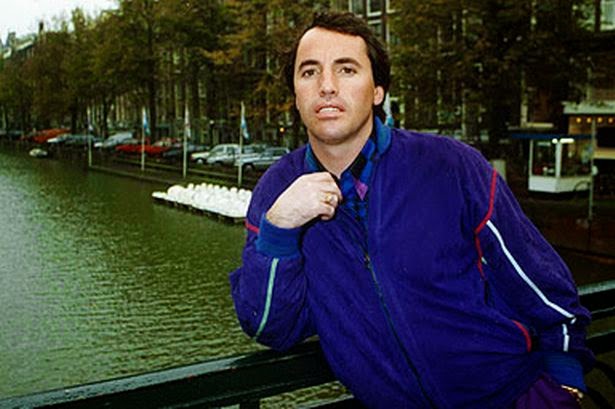 Walter 'Whacky' Douglas

Goudie
To get the angry punter off his back McDonald had earlier asked Walter 'Whacky' Douglas to call the punter off. Whacky is of course one of Scotland's best known underworld figures and the punter duly got a call from 'Whacky' then living in Koh Samui. (This of course all had the smell of Brian Goudie about it because this fake Scots advocate was advising McDonald at the time and also doing business with Douglas).
The Scots buyer had in fact better underworld contacts in Glasgow and recruited the help of a gangster also high in the food chain and friends with Whacky..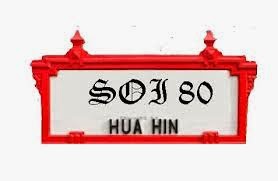 The showdown in Soi 80 I am told was something to behold. Mcdonald was covered in blood after being scratched, gouged, and pummeled and having his head and face repeatedly slammed into the concrete. At one stage he returned to the Dang Bar to take refuge, but came out again to receive more damage.
Each time he picked himself up from the ground he said: "Was that your best shot then?" and each time he got a new beating.  Although he was clearly the underdog the audience applauded each time he went down. This was no doubt because McDonald himself had a reputation of bottling a few people and sending them to hospital – and even on one occasion breaking into a buyer's house to attack him.
The problem of course about Hua Hin (and with other parts of Thailand) is that the main rogues were merely foreign scammers who realized Thai law was dysfunctional and that they could sell any punter anything with little recourse.  If a punter got uppity they would strike the first flow to put him in his place and of course threaten all sorts of legal action.
But now real villains have moved in a lot are looking quite nervous. If you have heard a Glaswegian gangster pronounce Hua as in Hua Hin you'll know you're nowhere near Monte Carlo.
Thailand's attempt to create an upmarket resort in Hua Hin, the town where the King has his summer palace called 'Far from Worries' appears to be struggling unless of course the town wants to be rated by the class of the new criminal arrivals.
The police of course bend to the richest.