THAIVISA.COM ENTERS THE PROPERTY BUSINESS WITH ONE OF THEIR PARTY OFFERS!
One of the main problems many foreigners are unaware of when buying homes and houses in Thailand is that the country turns a blind eye to the activities of foreign property developers and real estate agents.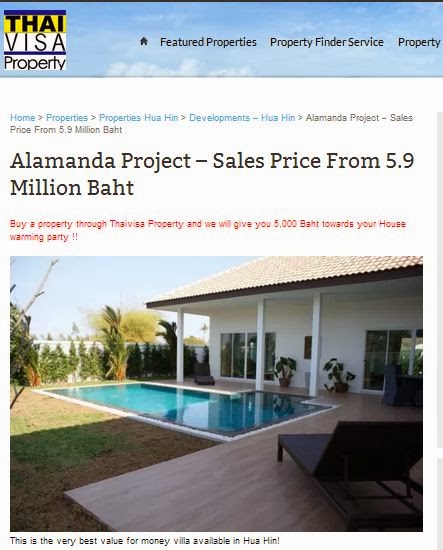 Legally of course foreigners should not be in these businesses, but of course they get around this by claiming their companies are Thai.
So if you have to sue, you will end up suing the Thai nominee or partner of that oh so friendly Brit, Dutchman, German, American, or whatever to whom you have given your cash.
A new entrant into the property scene in Thailand is ThaiVisa the owners of Thailand's most popular, if not most controversial website.
The bosses are even setting up shops in the provinces and seem to be entering into partnerships with local estate agents – for the commission.
Now Thaivisa is offering 5000 baht – a meagre £100 – towards a housewarming party for the £120,000 house you buy through their website.
Featuring prominently on the ThaiVisa website is a property called Alamanda in Hua Hin which they describe as the 'very best value for money villas in Hua Hin' at 5.9 million baht. Thais of course will not buy at these prices on former wasteland a long way from the beach.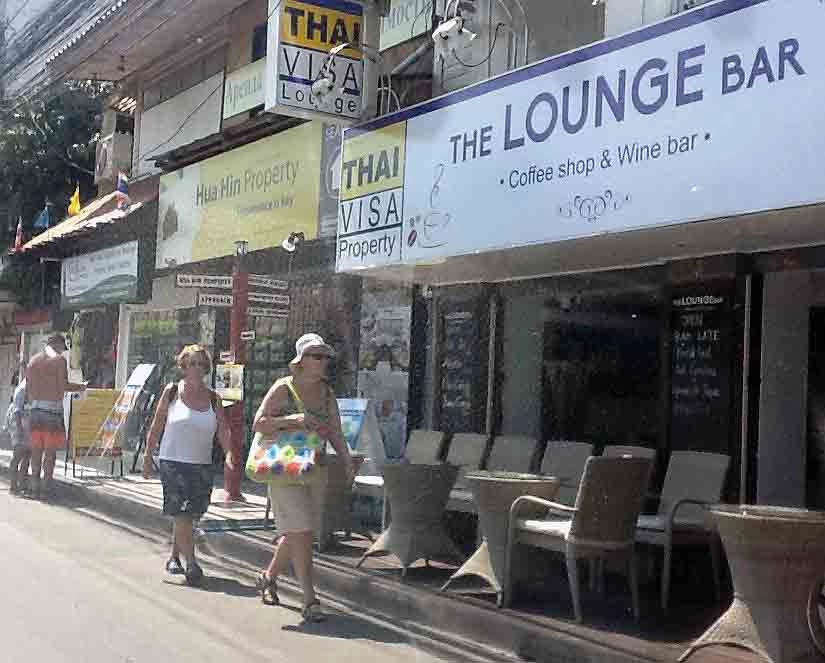 Thai Visa office in Hua Hin – next to Hua Hin Property
So who is building it? Where else does it advertise? And why does it not have a website? Indeed why are many property agents in Hua Hin not selling it?

The Alamanda Set to music but it look more like a furniture ad
The answer of course is that it's being built by Alan McDonald, a Scotsman with a notorious reputation in the Gulf of Thailand resort, who is being pursued by many through the Prachuap Khiri Kan provincial courts, through his Thai woman proxy 'boss'.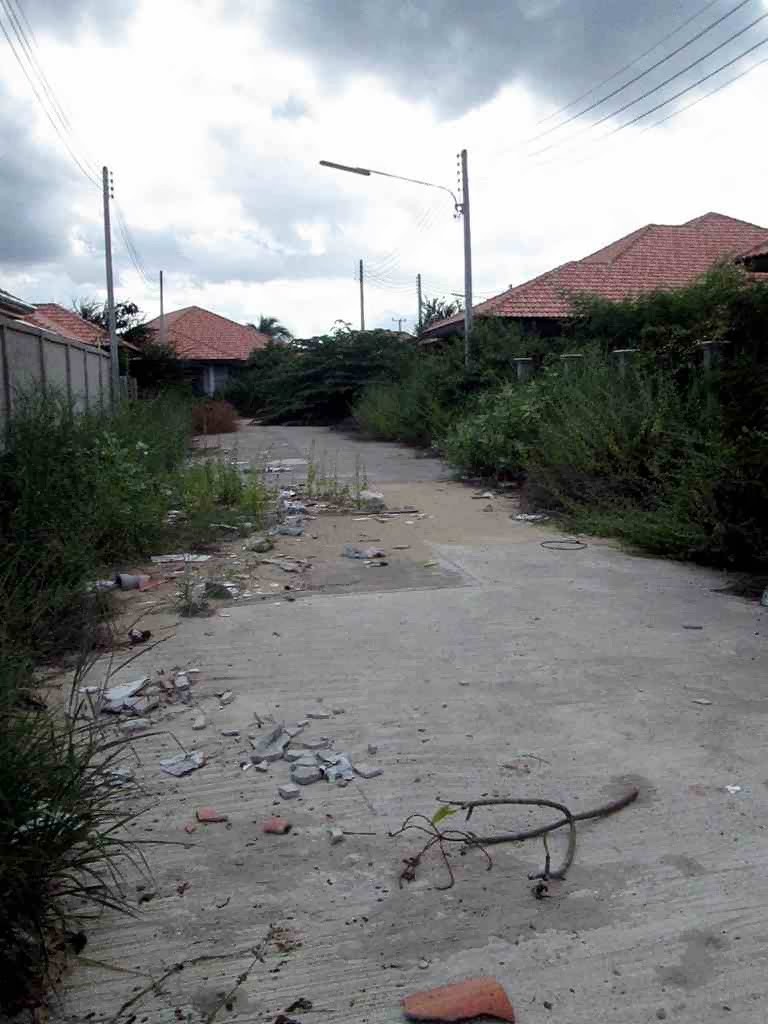 A McDonald's prestige development
There was a website – thai-homes.com which was registered in Jacksonville, Florida, The owner (a number not a name) had an email ending in @domaindiscreet.com .
CLICK HERE for some other spectacularly shambolic McDonald projects set to music
Thai-Homes.com is inactive but the Alamanda is only being sold and promoted by ThaiVisa and Hua Hin Property from premises Mr. McDonald used to lease. ThaiVisa also promotes the property on YouTube.
Of course it all looks very nice but the glossy pictures always do, and only a few homes have been completed – and the company selling the properties does not appear to totally own the land – according to the land office.
It appears cash strapped Mr. McDonald mortgaged off the property and can only get the land back when each customer pays up front for it and McDonald pays off his high interest loan. That would put him under pressure.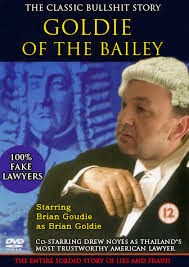 Goudie – mocked
Alan McDonald's lawyer was of course the infamous Brian Goudie, aka Brian Goldie, who is currently on the run from an arrest warrant issued by Pattaya Provincial Court for swindling an old lady out of US$300,000.
You would certainly not buy a house from this man. He was jailed in Australia for six years for stealing AUS$400,000 from his employers – a Perth mining company.
Buyers will also need to know that McDonald retains control of the administration of the estate until the buyers set up a committee to throw him out.
This can be a tough business in Hua Hin and developers have shown a fondness for controlling water and electrical facilities, and ground rent themselves – and cutting off supplies when residents refuse to pay the demands – which are far above the nationwide level.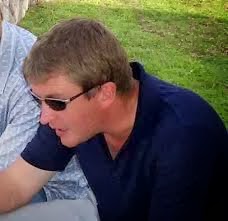 McDonald
Of course you can have that housewarming party on the beach.
There are plenty of good housing projects in Thailand but be careful out there – and always be mindful that under Thai law foreigners cannot buy residential property unless in a condo, in which the occupants must number at least 51 per cent.
Be very wary of buying before completion. Properties in Thailand can get delayed…for years…and some are NEVER completed.
And never be rushed into purchase by someone claiming there are other offers, or be quick because they are selling like hotcakes. Thailand's property market, despite what developers and estate agents say is in the doldrums. There has been massive overbuilding under the current government so much so that many farmers who went into the brick making trade are now suffering.
And the courts are full of cases brought by foreigners who say they have been cheated – Its a long fight to get your money back and no guarantee you will. Even with a court order in you favour you will have to find it. You're adversary won't have it.
CLICK HERE TO FIND OUT WHY A FOREIGN RETIREE IN HUA HIN WAS CALLED A PROSTITUTE
Finally, there are all sorts of schemes to get around Thailand's restrictions on foreigners house buying. None of them are perfect and cannot be relied upon as a guarantee.
For a round up on McDonald's previous projects, please go here: