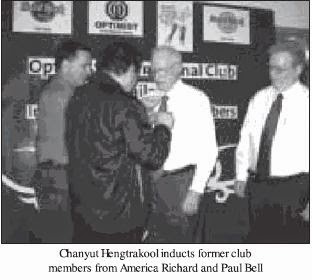 We're only surprised that Bell was not Knighted in the Knights of Rizal
of given an UNESCO Cross!
Boiler room scammers from throughout the world are now tuning into an internet site dedicated to exposing the activities of the 'Wolves of Bangkok'.


The site has been getting numerous visits from Spain, Cyprus, and Eastern Europe, all favourite 'boiler room' locations but today the site concentrates on the companies of one American, Paul Richard Bell, aka Dr. Richard King, his boiler room operations, and his registrations in Hong Kong where a lot of the boiler rooms bank.
Bell is actually a convicted boiler room scammer. In 2001 – the same year Thai police made a number of raids on boiler rooms in Bangkok's central business district – he was arrested in Brisbane, Australia, and pleaded guilty to 21 charges relating to his activities running 'cold-calling' companies out of Thailand and the Philippines.
But all that happened to him was that he was given two suspended six month prison sentences and fined AUS$12000.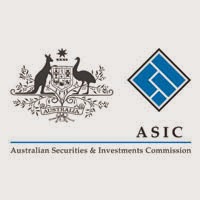 'This outcome shows that ASIC is determined to pursue share cold-callers who come to Australia, in addition to assisting Asian regulators shut down and prosecute share cold-callers in their countries', ASIC's Executive Director Consumer Protection, Peter Kell said afterwards.
Of course the statement by ASIC was total bull. Recent events have shown they are totally incapable of acting as a financial watchdog.
In 1992 Mr. Bell was fined $100,000 and had his registration under the US Commodities Exchange Act permanently revoked, for similar offences – something ASIC did not appear to be aware of.
When that happens – these people turn to Bangkok.

In 2008 the City of London Fraud Squad broke up a meeting hosted by Bell promoting his Hong Kong-based ALV Group, a broking firm that had been the subject of warnings by watchdogs in Portugal and Sweden and arrested three people.
I cannot trace what happened to them
But his most famous investment vehicle was International Asset Management that cheated investors around the world.
Paul Richard Bell was among several boiler room scammers who joined the 'Pattaya Optimists' former by American Drew Walter Noyes. The club however was removed from Optimists International after #DrewNoyes failed to pay their fees.
Paul Richard Bell has recently been reported to have passed on to the big bank in the sky.