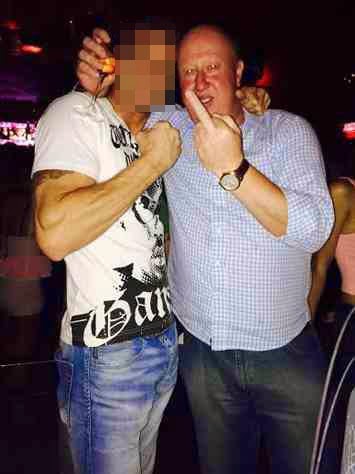 Left, unknown, Hallett, right
PSST! WANNA HIGH CLASS GIRL – 


WANNA INVEST IN OUR ART!




They put on airs and graces. One might even be driven to believe one is a Lord of the Realm (the British one)  – as 'Lord' is how he has been known to call himself – but you need to watch out for a few 'Charlies' in Bangkok starting up new ventures.


Take Mark Hallett. He is from Somerset in England's West Country where his father is a scrap metal dealer.
Hallett has re-invented himself in Bangkok as a high roller – But on the way he has left a trail of fraud and misery.
His latest venture is 'Black Label Escorts' a so called high society call girl service offering sophisticated women for foreign visitors.
According to testimonials, which probably do not bear much scrutiny, one wheel chair bound American had the time of his life.
There seem few more qualified for such a venture.
Mark Hallett is well known in the UK. That is where he allegedly ran a fraud Ponzi scheme to swindle people out of £3.9 million pounds. Not surprising he hopped it.
I would say he is wanted but British Police quite often British prosecutors give up on cases like this. The long arm of the law can in fact be depressingly short.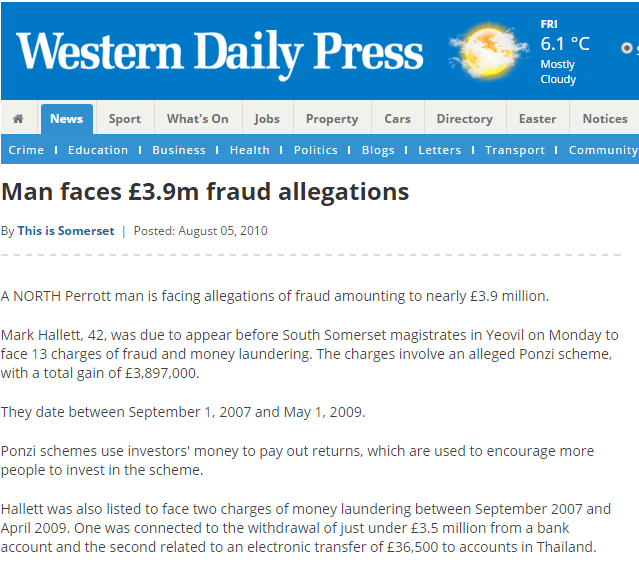 Hallett has come a long way from his scrap metal days when he used help out his old man smash up 40-year old Ford Cortinas.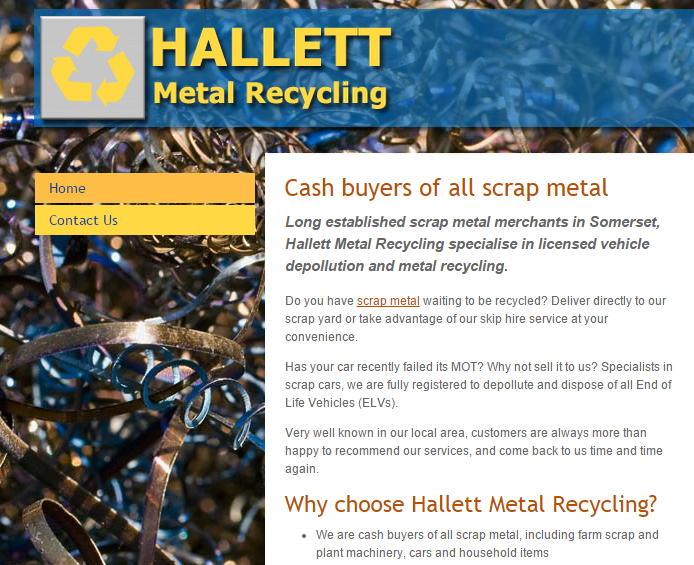 Now he is hanging out in 184 on the 18th floor of Tower B of the Millenium Condo.
Here is his blurb, Mark calls himself Max by the way.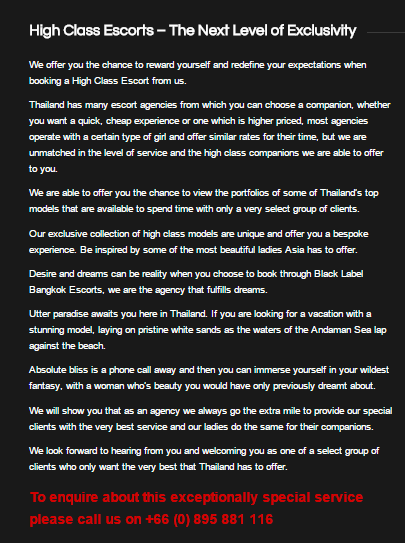 "Saying good-bye to Bow and Bena put a lump in my throat," said crippled client
But if you do not believe this I guess you will also not believe that this guy Sam had much fun with Bow and Bena either. I do however believe he is offering a service ' beyond his clients expectations'.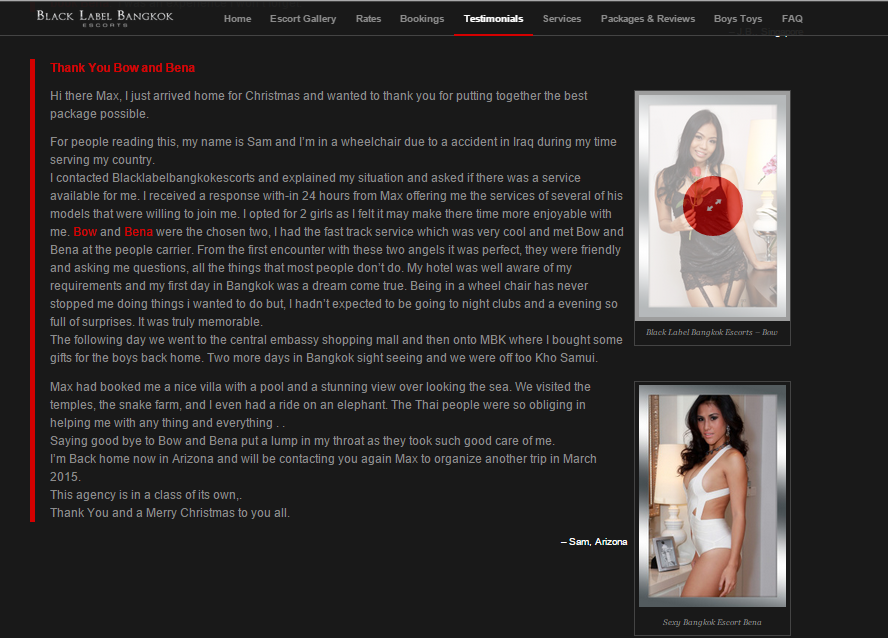 Mark has also gone into business with Geoffrey Bond, or Lord Geoffrey Bond as he sometimes calls himself.  Mr. Bond has got together with a couple of other swingers from the Spasso, and former Bed Supper Club scene and started 'The Wolf Bar' on Bangkok's Sukhumvit Road – opposite the Holiday Inn at the mouth of Soi 22.
They are offering shareholdings willy nilly. Geoffrey also says he is the Honarary Consul for Montenegro.

Apparently 'The Wolf Bar' is your first step to sophistication in Bangkok if you ain't got it.
The second step is 'Spanks Club'.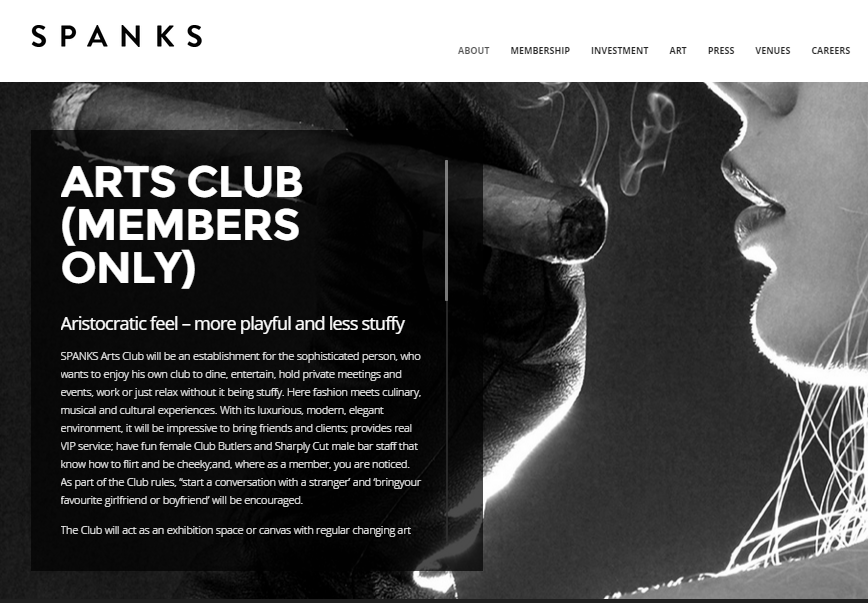 Well what 'Knight of the Realm' worth his salt does not like to give a gal a spank on the bottom, but no, Spanks (not yet opened) is apparently an 'Arts Club' started by Bond for the discerning and sophisticated client.
There's that sophisticated feel again for playful gentleman but I am not sure about the 'Sharply Cut male staff who know how to flirt and be cheeky'.
But wait you can invest in this club too.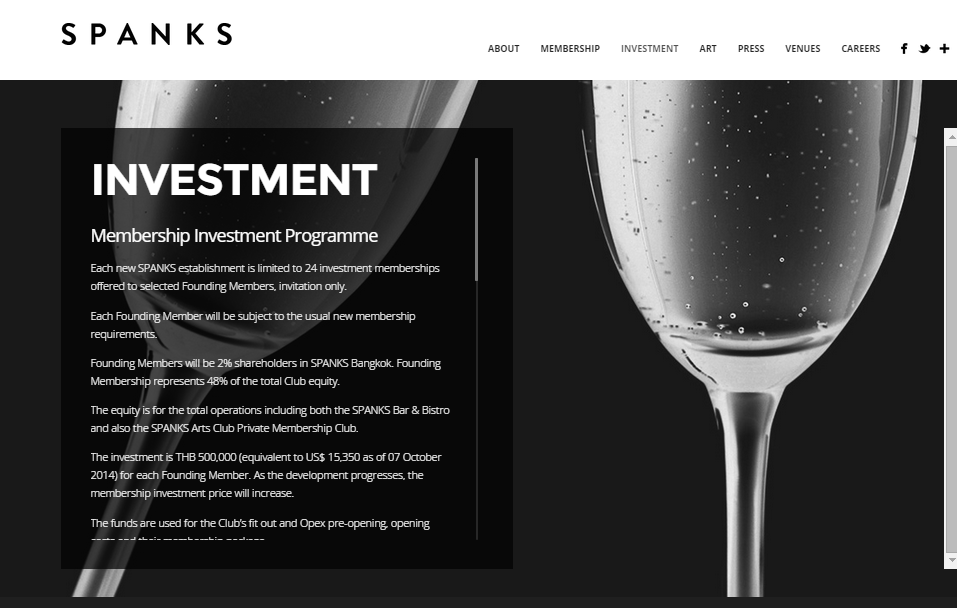 No kidding! All you need is the odd 500,000 baht.
But hang on before you invest in any of Mr. Bond's projects and look for his previous ones, Advanced Bio Power Ltd., Ion mining group Ltd, Lottosys holdings Ltd, Nummus Defense, Nummus Ltd. Yes. They all seem a bit inactive. Hope nobody lost out by investing.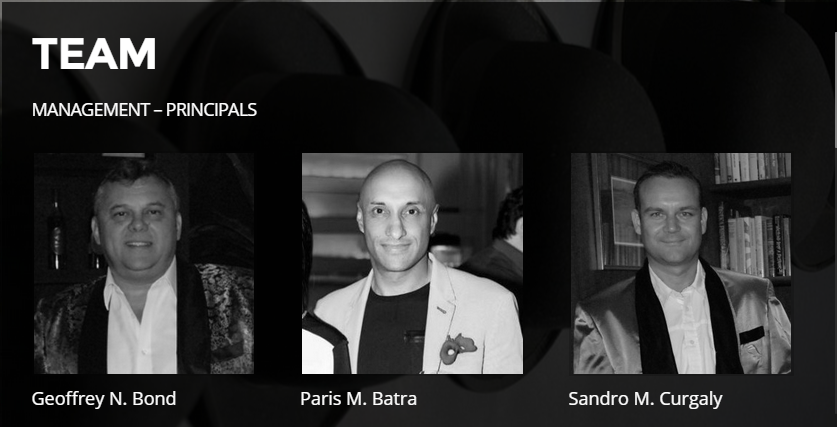 I also hope he is not going to go bust with this one, or at least his investors.
Paris M Batra, well known at the Bedsupper Club is assuming some airs and graces. He was certainly not born with the name Paris, I'm guessing it was Manoj.  Did he not run that 'Champagne Bar' at the bottom of Sukhumvit next to 'Bullys'?
And as for Slovakian Sandro M Curgaly; he was not born with that name either.  Dig the smoking jackets they are wearing?
He could be described as a mover and shaker, but perhaps more accurately a 'people mover'.
He was very friendly with Alex Chekov, aka Adrian Valkovic, now a prisoner in New York's Metropolitan Detention Center, in connection with an assignment of alleged North Korean 'Ice' being despatched to the US.  And that, for followers of this site, brings us back to 'The Game' pub, boiler rooms and the late Glendon R Bullard.
Anyway I guess Geoffrey cannot be doing so bad, because he has found a life of unmitigated pleasure. Here it is below and generous Geoffrey is offering his hedonistic life-style to people worldwide; but I guess not for three and fourpence.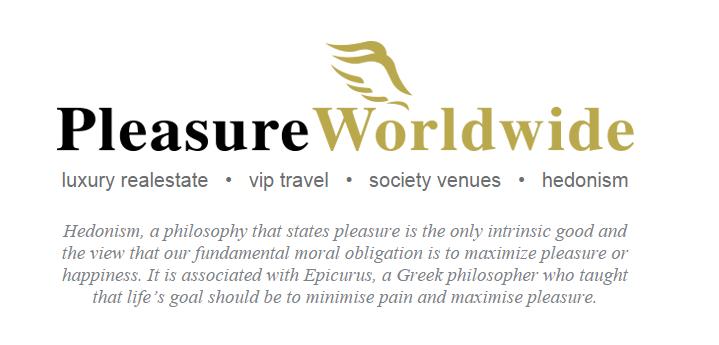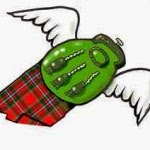 I cannot wait. Well its all a laugh of course isn't it. But there will be a few casualties along the way.
THIS WAS A FLYING SPORRAN PROFILE IN THE SERIES 'BERKS OF BANGKOK'  -YOU HAVE TO BE JOKING.