AND NOW HE SAYS HE'S LIVING IN LONDON!
Flying Sporran's Midweek Diary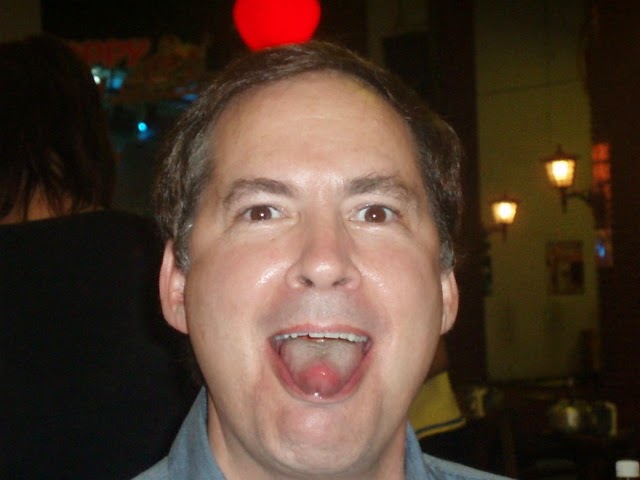 Thailand's most famous American the excitable fake lawyer Drew Noyes, appears to be beating himself on the internet as he continues to post anti-Andrew Drummond blogs on Google sites.


On drewnoyes.com which appears to have been created to say that I have been sent to jail, which I have to say comes as considerable news to me, he appears under the headline 'Current Thailand Problems'.
Indeed who could disagree? Standing with him appears to be Brian Wright his American buddy who was convicted of child sexual abuse and is appealing a 24 year sentence. Wright and Noyes used to cruise together, but not of the sailing variety.
And Wright even became a member of Noyes's short lived Pattaya branch of Optimists International – which works with kids, well at least Optimists International does, but the Pattaya version thankfully was booted out thankfully before they could start that sort of stuff.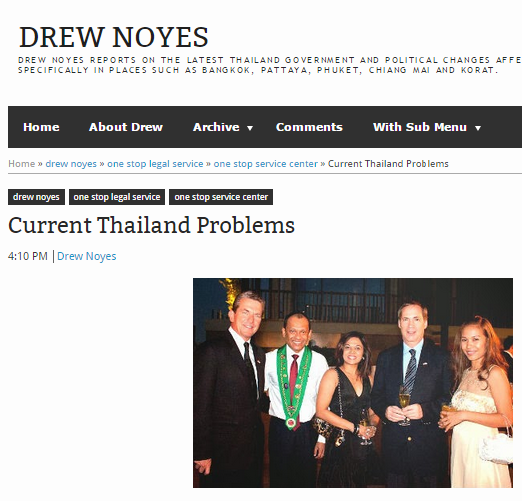 The same picture also appears under the headline 'Thai Co.Ltd in Jeopardy' – well I am not surprised with these two convicts running loose.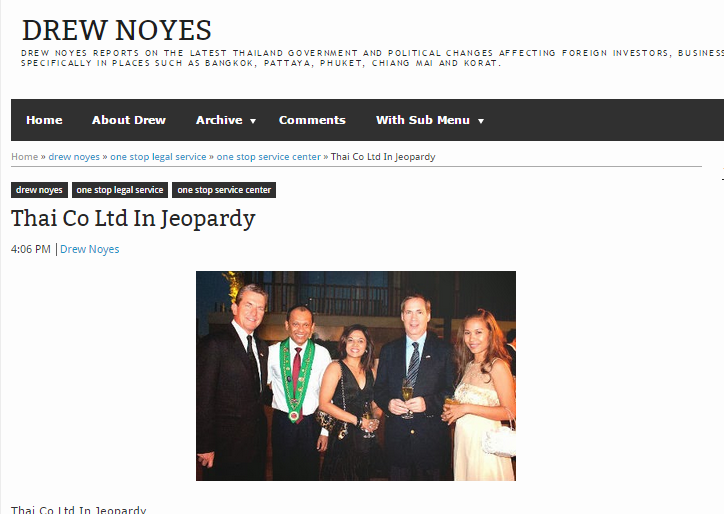 In a desperate attempt to discredit Noyes, who actually HAS been sentenced to jail has also created a site called andrew-drummond.co.uk which he says has taken over from this site now that it has been blocked by the Thai government.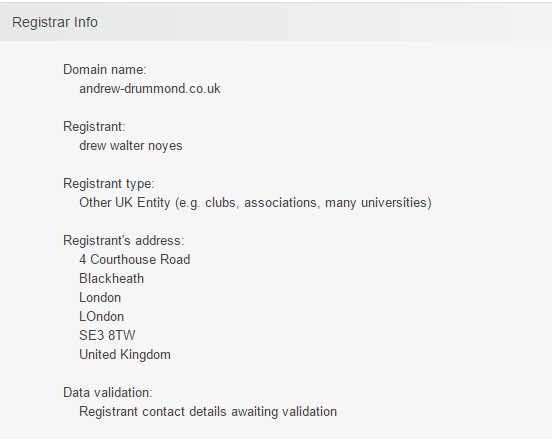 Good heavens – has Drew moved in with me! He has misspelt an old address though
On this site Noyes, who is appealing a two year sentence for extortion has me quoted as saying:
"Drew Noyes, the owner of a major law firm in Pattaya was able to have the Pattaya Provincial Court issue a 10-year warrant for my arrest if I ever return to any of the 10 South East Asian countries."
Wow the long arm of Pattaya Court! Is life worth going on? Obviously not. Drew Noyes invited me to do it the Japanese way!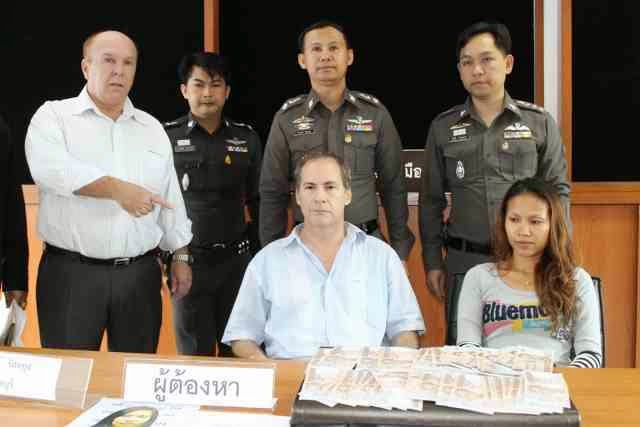 Now sentenced to two years with Wanrapa Boonsu for extortion – this was his arrest picture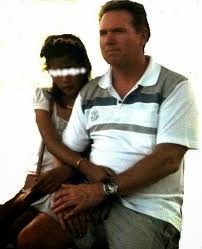 Almost in a frenzy Noyes has been emailing me to say he will get his lawyer to post up more stuff on the net.
He's kidding no-one of course. He does not have a lawyer. And the Bangkok one he has hired to defend himself cannot speak English.
Besides no lawyer can emulate Noyes's manic style.
He also claims there are 100 warrants out for my arrest, for libeling him I presume. If I get the copies I could put them up for auction in a few years time. I wonder if the Thai authorities will ever cotton on to this loon.