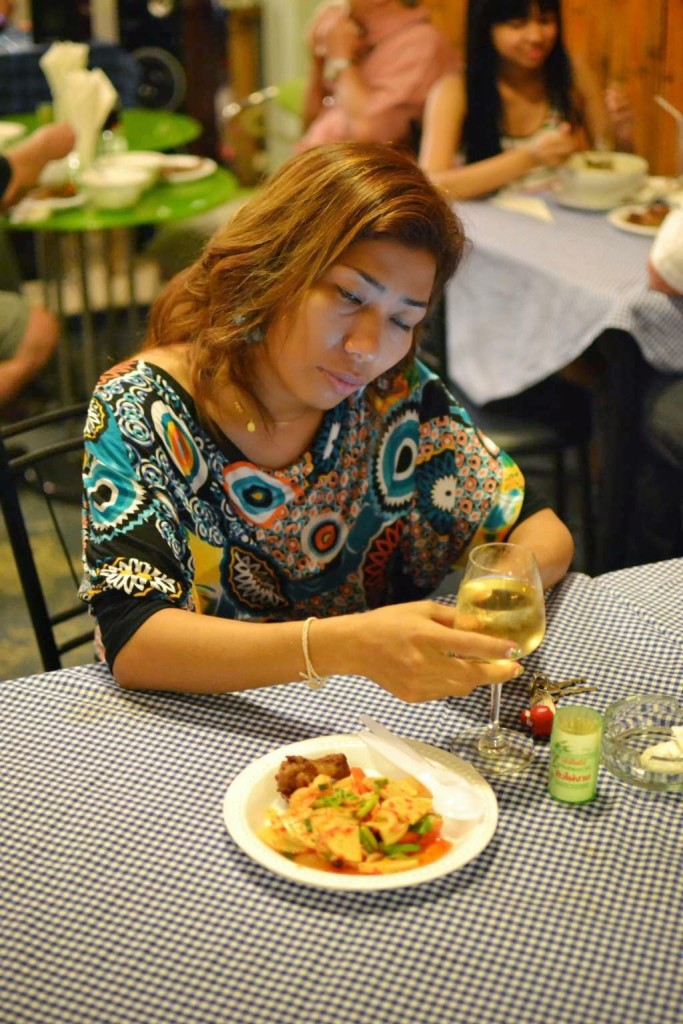 THAI BRIDE DEPORTED FROM SCOTLAND NOW DEDICATES LIFE TO SAVING OTHERS IN DISTRESS.
A Thai bride who was unceremoniously put into custody and then deported from Scotland four years ago after her kilt maker husband told the British Border Agency his marriage no longer 'subsisted' has arranged for the escape of Thai woman who was dumped in Albania.
Kanokrat Nimsamoot Booth, now Secretary General of the Federation of Thai and Foreign Spouse Networks, arranged for the return to Thailand of Nipaporn Limpanet, 39, from Phuket, who has been stranded in Tirana the capital of Albania for six months, after her American 'boyfriend' left her there and told her to wait until he returned.
Ms. Limpanet arrived back in Phuket today after flying back from Tirana via Rome. She had obtained a Schengen visa through the German Embassy in Bangkok but it was only valid from October 2nd to October 15th last year.
Her boyfriend, she said, had left her in Albania to go to Afghanistan but had not returned and and she had no longer a return ticket. It is understood that she had been resourceful and been able to pay for her food and lodgings by working illegally in an Albanian hotel.

According to Schengen rules Ms. Limpanet should have arrived in Europe though a German port or airport.
Ms. Kanokrat Nisamoot Booth, 44, a former magazine editor and crime reporter, stepped in to help because she was concerned Ms. Limpanet had been or might be trafficked.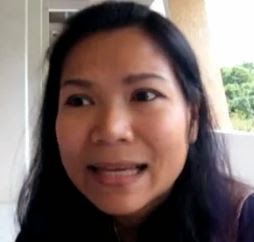 Ms. Kanokrat, 44, made the headlines in Britain when her husband kilt maker Dennis Booth, 67, from Galashiels, told British immigration authorities that his marriage to her was over.
When she returned from visiting her son in Thailand in March 2010 she was arrested at Glasgow airport detained in a police cell overnight and put on a flight back to Bangkok the following day.
After initially ruling that she should have not have been deported, that ruling was later overruled at the Immigration Appeals Tribunal and she is now taking the case to the European Court of Human Rights.
Angered at her ordeal and of the plight of Thai brides abroad she formed the association to help protect them.
She is currently in Strasbourg in connection with her case but the British Embassy in Bangkok has refused to give her a visa to return to Scotland to defend her reputation in the Divorce Courts.
"My husband has made allegations of infidelity which are not true," she said. "What happened to the British tradition of fair play?"
Dennis Booth and Kanokrat Nimsamoot-Booth blessed by monks in Thailand before their Scottish wedding
She said she returned to Thailand for long periods because her husband went away for long periods sailing off Turkey and Greece in the Mediterranean.
Her Federation is also helping Thai wives who were taken to Britain and then brought back to Thailand and dumped by their husbands who, presumably, wished to avoid expensive British Divorce Court judgments.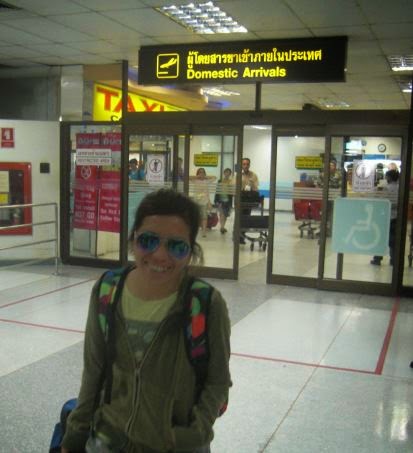 Ms Limpanet arrives Phuket
Ms. Kanokrat has also been assisting Bangkok based Scottish journalist Andrew Drummond (owner of this site) who has been exposing foreign foreign crooks in Thailand including Scotsman Brian Goudie, 47.
Goudie, from Falkirk, was jailed in Australia for six years for stealing AUS$440,000 from his employers, a mining company.
He is currently on trial in Thailand for posing as a barrister to cheat just under US$300,000 from a 75-year-old woman promising he could get her son out of jail, where he was being held for child sexual abuse charges.
* Ms Limpanet was returned to Thailand after information received by this website was passed on. Officials at the German Embassy Consular section and Bundespolizei were also notified.