JUST HOW SHOCKED WERE THE PATTAYA POLICE?


Readers of the Bangkok Post and even Khao Sod might have been given the impression that
police down in Pattaya were shocked at the activities of Jesper Kongerskov or Hansen or Leon Christiansen as he calls himself now.


Danish Jesper, a former Pattaya Volunteer policeman, was charged in connection with shaking down a fellow countryman for 800,000 Thai baht in 2012. His victim had been arrested for child sexual abuse.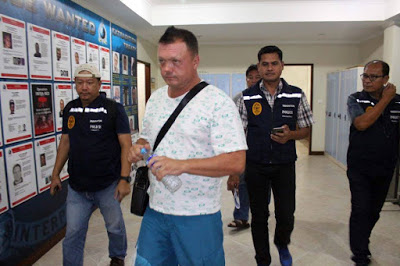 This of course begs the question – Why did they not arrest him before if police were so upset?
He was hiding under his new name seems to be the answer they are giving.
Jesper Kongerskov in hiding? Hardly.
We have exposed him on this site much more recently. Acting as a foreign volunteer policeman he tried to stiff a totally innocent American – Chris – out of a large amount of money to get him off a child sex abuse charge – and was essentially told go get lost. The American man is now taking multiple law suits alleging conspiracy.
And Briton Thor Halland, who was set up on charges by Drew Walter Noyes with Pattaya police help, said he was ripped off by him for some 200,000 baht. We reported it here.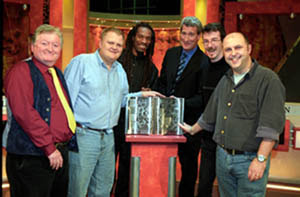 Halland second from left was on the winning Birkbeck College team
in BBC' University Challenge in 200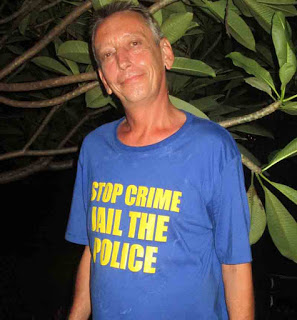 Tracey 'Stop crime . Jail the police'
But more recently he ripped off a third person Briton Ian Tracey – who has since been acquitted of child sexual abuse (also reported here) through another Pattaya policeman. This time he wanted to charge Tracey for stealing a car.
In fact the car belonged to Thor Halland who left it with Tracey to sell as Halland decided not to hang around on a trumped up charge.
From the UK Halland wrote an affidavit and power of attorney to Tracey – who by his T shirt takes a dim view of the Pattaya police and is not scared to show it and Tracey was released.
Jesper the extortionist had carrying on his extortions to the present day dealing with Pattaya officers all the time.
No the story here is not that a Pattaya policeman was shocked that he was shaken down for a bribe. The problem was that police like to control the bribes not some Dane with delusions of power in a Thai police uniform. And like fake lawyer Brian Goudie, Jesper got too greedy.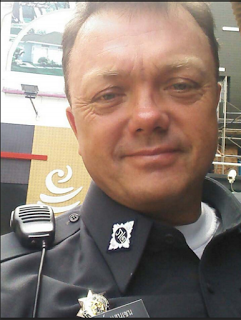 delusions
Foreigners arrested on child sexual abuse charges in Pattaya are regularly shaken down. Many disappear from the system.
And over the years the go-betweens negotiating the pay-offs have not only been lawyers but a range of foreign volunteers and even a Pattaya newspaper man, who also charged for keeping the story out of the paper.
Its business – after all even the courts in Pattaya allow the resident bail bondsmen to charge clients 50 per cent for their loans!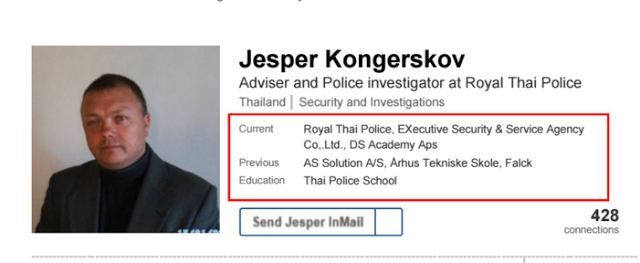 The arrest of the American, which has also been well documented on this site, was probably the catalyst. He created a song and dance which is not surprising. After the allegations were made be became a world pariah.
He had an excellent job with a multi-national which had to let him go and overnight became unemployable.
This week 'Chris' was called by police down to Pattaya to identify Jesper and was with Immigration police on two successive days. Jesper is now in custody and it looks like the book will be thrown at him. He has already been presented with charges of trying to extort the Dane and the American. But he played with fire.
But take Thai newspaper reports on this with a couple of rocks of salt.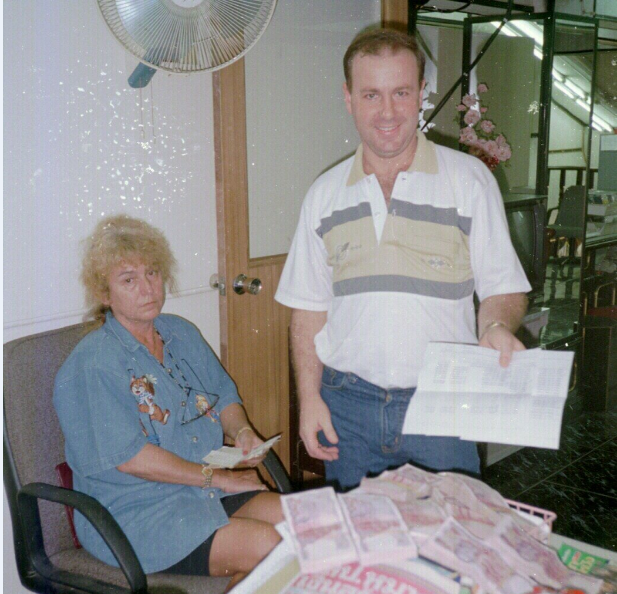 Bribes nothing new in Pattaya – German Pattaya police volunteer Bernard Stubing poses with the equivalent of US$20,000 which he had extorted from the woman on the left in a similar fashion – (from the archives)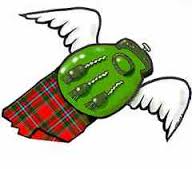 Flying Sporran's Midweek diary