Flying Sporran's Weekend Diary
Police in Bangkok are apparently looking for a camera shy American who made an unprovoked attack on a customer at the Corner Bar in the non p.c. Soi Cowboy.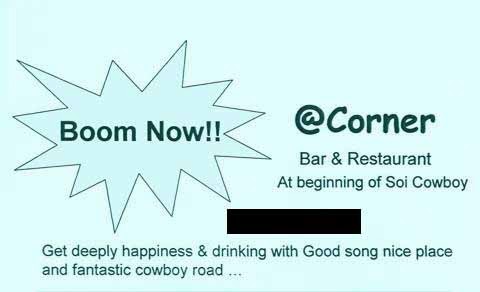 'Fantastic cowboy road?'
The alleged attacker, an American, was caught on CCTV in the music bar, which is, well of course at the corner of Soi Cowboy at the Asoke end, near the PRDC camp.
This of course is not news. After all at 3.30 am, when I guess the bar is supposed to be closed, people often seem to hit each other for one reason or another.
Mr. Casey Simms, aged, 31, has all the hallmarks of Thailand's nouveau foreigners. Not because it's alleged he took a swing and stole a mobile phone (iPhone 5S 64GB Serial number: C39LPEBEFRCF) – not at all. People have been taking swings at each other for years.
It's because the victim another foreigner, Joshua Stan, a fellow American in the flat glass industry, recognised him as a man offering financial services. "I met him about four times a couple of years back," said Joshua: "He tried to sell me a package of something but I decided not to go with it."
Joshua has; a worrying trend this, created a website to track him down complete with CCTV of Simms allegedly going on the attack, aided by what he believes is a Frenchman. I was fascinated by the woman dancing (sort of) on the right. The website, not surprisingly has been under various stages of attack.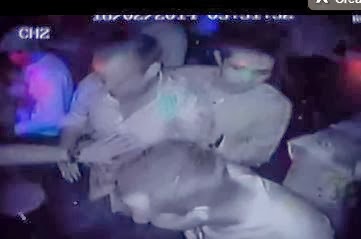 More recently Casey Taylor Simms has been working for a Chinese pharmaceuticals company.
Joshua thinks he is boiler room – but most probably isn't. On the other hand both companies have questionable internet fingerprints. But the word Financial Advisor in Thailand is also right up there. Anyway he denies it saying it was the guy next to him 'as the video clearly shows'.
"I don't know him as I had just met him that night. We went our separate ways after that incident. If you saw the video, clearly I did not hit Joshua Stan, it was the other guy next to me."
But then the following email was circulated on the net and sent to Joshua Stan's employer. I have had to edit it. The writer talks of Simm in the third person and says he was annoyed that Joshua seemed to be taking a picture of him on his mobile phone.
Letter From a Nouveau Farang Hi-So
Casey
quickly slapped Josh's phone out of his hand as he felt Josh's intentions of
taken a picture of him were negative. The man
next to Casey saw the incident and started punching and kicking Joshua Stan.(as of course any brutish drunken nouveau farang would)

That
night, Joshua Stan reported the incident to the police with a surveillance
video showing no proof of the incident. (Seems good to me)

Joshua
Stan was so upset about it, after finding out that the police would do nothing,
he proceeds to take the law into his own hands, investigating into Casey
Simms's past, and making a website to harass, infringe rights, and
invade Casey's privacy while slandering off Questor Capital, Bangkok, Thailand, and Mercator Pharmaceuticals in Shanghai, China (also Youngs Place, Sukhumvit, Bangkok) where Casey Simms is
currently employed. (Police are doing nothing?)
Joshua Stan has
gone after the wrong person, causing trouble all around this person, personally
and professionally to try and lean to him to get the person who beat him up.(Seems both men are implicated on the video)
Owners
of the companies he is slandering off are preparing to take legal action
against him as well. ( Mr Stans has merely named the companies Simms worked for and Simms has confirmed this. The company based in Bangkok has distanced itself from Simms in an email to this site, even though it does not give its own address on its website).
Joshua
Stan (is) harassing a well known expat in Thailand and China, and posting all sorts of
private information without the Casey's authorization,
It
would be a shame to see (company name removed)'s good name being dragged through the
mud in association with the above. We hope that you can talk some sense into
Joshua Stan and kindly ask him to remove all the websites he has made about
Casey Simms and the companies he has slandered off.
Etiquette Hint for Nouveau Farangs: Everybody has a smart phone nowadays. They take them with them everywhere and would you believe they take pictures with them especially if they are having fun. We are all in everybody's party pictures all the time. Personally I do not mind. As a journalist I have an excuse for being anywhere. Pictures are banned in go-go bars, but in clubs and pubs pictures are being taken as a record of a good and often drunken night out. The evidence against me is overwhelming/ Of course some of us may be a little paranoiac, particularly if they are (1) The British Ambassador (2) Hugh Grant and (3) some self obsessed psycho with a little…well lets not go into No.3.
The usual procedure if you feel you may have been photographed in a disadvantaged position is to approach the photographer and ask him in a polite way if he would mind removing your picture and give a reason such as 'I'm going through a divorce and I have told my wife I have no money and am living in a monastery'. If he refuses saying: 'Under the 2012 Privacy Act Sub Section 176 this venue would be determined as a public place' – then it is permissible after one more request and perhaps the refused offer of a beer, to take a swing.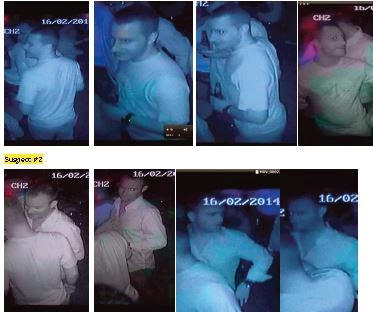 Thonglor Police are fully conversant with many of Bangkok's 'financial advisors' from whom they of course get financial, er, advice – so Simms should not be worried about jail time or anything like that – were he to be determined guilty.
Anyway its a simple tale of financial folk out on the town and these things are always settled over a few shillings. I have seen one case go to court after some similar young guy whacked a press photographer in the 'Safari Bar' in Patpong, when it was, er, the place to be seen. So that was a long time ago!
I have just watched the 'Wolf of Wall Street' which is basically about 'boiler rooms'. In this case the boiler room unusually comes to a sticky end, such is the Hollywood belief that justice will have its way. The real life boss boiler room boss Jordan Belford, played by Leonardo di Caprio, as usual didn't. He turned snitch and escaped with a 36 month sentence having taken people for tens, nay hundreds, of millions.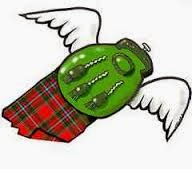 I would set the punishment, if 'C' is guilty of course, at having to watch the 'Wolf of Wall Street' and 'Boiler Room' end to end for 72 hours in a padded room without cocaine, ludes or a prostitute, and on a diet of fish head soup and then made to swot up on the 'Rules of Evidence'.
Where to go after 3.30? – Sukhumvit Soi 11- Now that's boiler room boy hell.