THE MANY FACES OF A CREEPY CANADIAN
-Well known Canadian con-man Harris Black is back in Pattaya. The former rocket scientist is now a plastic surgeon.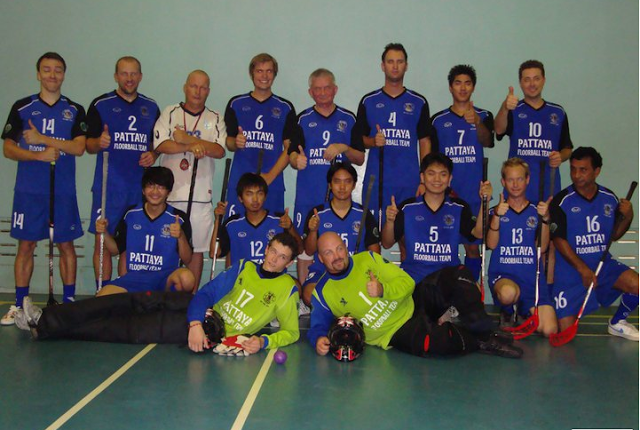 Wearing the No 1 shirt
He has been publishing handsome pictures of er some other handsome suitor and is looking for ladies.
Meanwhile, the former Sister Mary Joseph (one of his internet aliases used for a con) has happily teamed with none other than Niels Marten Storm Colov, former pimp now boss of the Pattaya People Media Group and the Pattaya Police Foreign Volunteers. What a well suited pair!

He has to talk in bar Thai to attract the ladies – Pattaya Trader
He is apparently a star player in Colov's Pattaya floorball team, but with 65-year-old Colov on the left wing, they must play a game worth watching.

He has also been helping out 'Jesters – Care 4 Kids" who last week credited 'Harris Living Thai' for supplying photographs for their annual children's fair.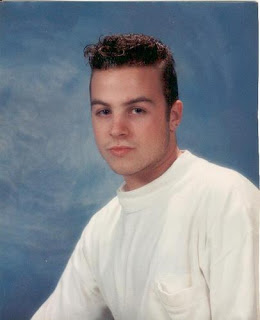 Twitter picture – three followers
The last time I caught up with Harris he was in New Zealand but he disappeared shortly after New Zealand Television came on to me asking for his whereabouts.
Harris made a spirited defence when I last wrote about him. Then he blocked me from his Facebook page. You can see that story here.
The many aliases of Harris Black
Harry Williams, Harry Black, Harry Simon, John Ashton, Steven Shaw, David Gogo, Mark Canterbury, Allan Namer, Mark Linton, Tom Lang, Kenneth Greenberg, Harry Kennedy, Lisa Flaherty, Greg Thompson, Martin Feldman, Jennifer Mason, Sister Mary Joseph, Father Constantino, Beth Feldman, Steve Feldman, Sister Mary Hughes, Mitchell Terry. His recent companies / web sites include: www.CareerExperts.org, www.Career-Experts.org,www.thejobnow.com, www.complainonline.net, www.fastmediate.com, and topjobs4you.com.
Harvard Medical School
Stay away from this man! – our last story
More Harris Black